Many travel credit cards offer you special bonuses when you hit a certain threshold of annual spend. The Citi AAdvantage Platinum Select is another one of these cards offering you the ability to earn a $125 American Airlines flight discount.
But is it worth putting a lot of spend on this card to earn this benefit and what are all of the restrictions that apply? In this article, I'll break down everything you need to know about the $125 American Airlines flight discount.
What is the $125 American Airlines flight discount?
The $125 American Airlines flight discount is a special perk offered by the Platinum Select that you can receive after you spend $20,000 during your card membership year.
Before jumping into the details of the flight discount perk, it's worth pointing out that the Citi AAdvantage Platinum Select also has other solid perks like free checked bags and some pretty decent bonus earning rates which consist of the following:
2X on purchases on American Airlines
2X at restaurants (including cafes, bars, lounges, and fast food restaurants)
2X at gas stations
You can also get "Preferred Boarding" on American Airlines flights for up to four companions traveling with you and listed in the same reservation.
Tip: Use WalletFlo for all your credit card needs. It's free and will help you optimize your rewards and savings!
Is the $125 American Airlines flight discount worth it?
Any time you have to spend $20,000 to receive a perk it's a good idea to ask yourself if it is really worth it?
If you are somebody who only uses the Citi AAdvantage Platinum Select credit card and easily hit the $20,000 threshold every year, then it's just a matter of whether or not you will use the benefit.
But if you are not somebody who would normally spend $20,000 on the the Citi AAdvantage Platinum Select credit card then you definitely want to consider other options.
I say that because you can find more lucrative bonuses with other cards. For example, the Hilton Surpass will give you a free night after you spend $15,000.
That free night could easily be worth several hundred dollars so you would get a lot more value for even less spend.
So make sure you are aware of the alternatives!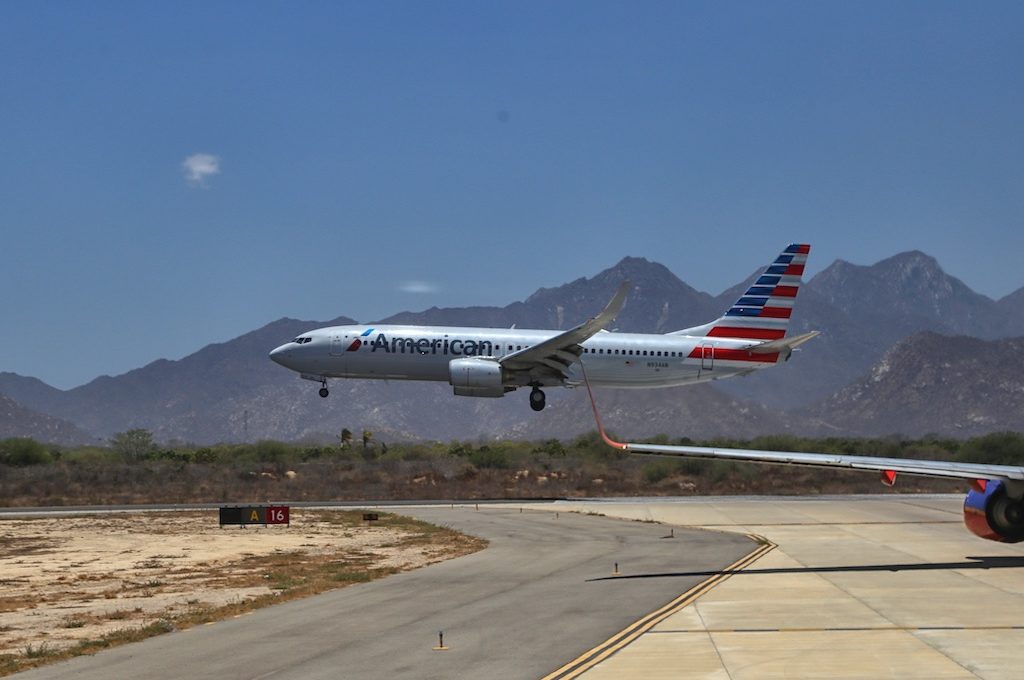 $125 American Airlines flight discount rules
In order to receive the flight discount, you must spend $20,000 or more during your card membership year. This means that this park is given out on an anniversary year basis (the spending counter does not reset at the new year unless that is your account anniversary).
As soon as you open up your card, you can begin working toward the spend for this benefit and the deadline for your spend will be at or around your account anniversary.
Every year after that, the deadline will be 12 months from the billing period after your annual fee bills through the next billing period your annual fee bills.
Closing your card
The terms and conditions state "[t]o receive the Flight Discount, your account must be open for one billing cycle after your annual fee is billed.."
This would suggest that you will need to pay the annual fee in order to receive the benefit.
Expiration
The discount will expire one year from the date of issuance. However, due to the coronavirus pandemic they have offered extensions such as six month extensions.
The terms state that after you qualify for the discount, it could take 8 to 12 weeks for delivery of your discount. But in reality a lot of perks like this can arrive much quicker so be on the lookout.
Eligible Airlines
As you would probably expect, you can use your discount on ticket purchases for flights marketed and operated by American Airlines.
But you can also use the discount on flights marketed by American Airlines and operated by:
Compass Airlines
Envoy Air
Republic Airways
SkyWest Airlines
Mesa Airlines
PSA Airlines
Piedmont Airlines
Just make sure that the itineraries are originating in the U.S., Puerto Rico, or U.S. Virgin Islands, and sold in US Dollars.
Something that is really cool about this benefit is that it can also be redeemed for air travel on oneworld carriers or American Airlines codeshare flights. A lot of co-branded airline credit card perks do not extend to partner airlines so this is a great enhancement to the value of this benefit.
Base fare
You can only use this discount toward the base airfare and directly associated taxes, fees, and other charges that are collected as the normal part of a fare calculation.
So if there are flight products or services that are sold separately this discount will not apply.
Using the benefit
You can use the benefit online at AA.com or you can also use it by calling American Airlines Reservations. (If you choose to book your ticket over the phone, you might be subject to booking fees so consider that.)
Once you pull up your desired flight, go to the other forms of payment option and then select the option for "Gift card/Travel Voucher/flight discounts."
You will then get the opportunity to enter your discount code.
If the price of your ticket is more than the value of your discount, then you will need to pay the difference with a credit, debit or charge card, or with American Airlines Gift Cards.
If you decide to cancel or change your ticket, the flight discount will be forfeited and you will be responsible for any change fees or the difference in airfare.
Another thing that is cool about this benefit is that you can use the discount to book a flight for somebody else. Just provide them with the discount code and they should be able to apply it at check out with no issue.
Final word
The $125 discount is a decent perk if you regularly fly with American Airlines. However, I would take a close look at the alternative bonuses you could earn with $20,000 worth of spend. In some cases, you might be able to come out with much more value.
Daniel Gillaspia is the Founder of UponArriving.com and creator of the credit card app, WalletFlo. He is a former attorney turned full-time travel expert covering destinations along with TSA, airline, and hotel policies. Since 2014, his content has been featured in major publications such as National Geographic, Smithsonian Magazine, Forbes, CNBC, US News, and Business Insider. Find his full bio here.