Offers contained within this article maybe expired.
The Amex Business Platinum Card is arguably one of the most valuable small business credit cards available. It has a ton of benefits but it also has a high annual fee of $595.
Thankfully, you can offset this annual fee with a few annual credits. One of the easiest credits to use is the $200 annual Dell credit.
But there are some things you need to know about this credit (like stacking) before you think about trying to use it and in this article, I'll cover everything you need to know.
Amex Business Platinum overview
Before jumping into the details about the Dell credit, just in case you need a refresher about all of the benefits and perks that the Amex Business Platinum comes with, here you go:
What is the Amex Business Platinum Dell Credit?
The Amex Business Platinum Dell credits are $100 semi-annual credits that Amex Business Platinum cardholders receive each year. The first $100 credit is available from January through June and the second $100 credit is available from July through December.
Update: the credits were increased to two $200 credits!
These credits can be used on more than just computers and boring computer accessories as will be shown below.
In fact, there are a lot of cool electronics and other accessories that you might be surprised to find are eligible for this credit.
So keep reading below for 55 great ideas for using your Dell credit!
Tip: Use the free app WalletFlo to keep track of all of the credits attached to your credit cards.
How to use the Dell credit
Like many other Platinum benefits, in order to use this credit, you must first enroll in the benefit.
To enroll, simply navigate to the "Benefits" tab and find the section "Shop Dell with Business Platinum." You then just need to click on "enroll."
You can also enroll via chat or by calling the number on the back of your card.
There are some restrictions in the terms and conditions you should be aware of.
The credit can be used on purchases made directly with Dell or at dell.com in the US and US territories where Dell is the merchant of record for the purchase.
It is not valid on online purchases shipped outside of the US
In most cases, you may not receive the statement credit if your transaction is made with an electronic wallet or through a third party or if the merchant uses a mobile or wireless card reader to process it
Coronavirus update
Due to the coronavirus and its impact on travel and the economy as a whole, American Express offered additional perks for the Amex Business Platinum Card.
Amex Business Platinum Cards were offered an additional $200 in annual Dell credits. So you users were given $100 more from January through June and an additional $100 from July through December.
This has allowed users to receive up to $400 in Dell credits. For that reason, we have included a couple of items which are well above $100 in the list below.
Strategy stacking the credit
There is a lot of stacking potential with the Dell credit so you should always consider stacking your savings before using this credit.
Shopping portals
When purchasing an item from Dell, you want to maximize your cashback savings.
So you should always check to see what the latest cashback returns can be when purchasing items through Dell.
Use a site like a Cashback Monitor and you will quickly see that you can get 2% back or earnings like 3X with certain shopping portals.
Amex offers
You can often find Amex Offers that can be applied to Dell in some form. In fact, sometimes you can trigger multiple Amex Offers offers.
Take a look at the Amex Offers below.
One of the offers requires you to spend $599 or more which is obviously much more than the credits but sometimes you can find offers with a much lower spend requirement.
Other offers may not even have a spend requirement and just offer you a certain percentage off.
The second offer allows you to earn an extra Membership Reward points for every dollar spent.
You do need to inspect the fine print of these offers because there could be limitations. For example, the offer above to get $120 back requires is only "valid online only at dell.com US website, through the merchant mobile app or via phone at 1-800-BUY-DELL."
So you can't use that offer in store but you can use the credit in store.
Some other restrictions to note:
Not valid on purchases shipped outside the US, Puerto Rico, USVI and Guam.
You may not receive the statement credit if your transaction is made with an electronic wallet or through a third party
Splitting up your purchases
When you purchase an item from Dell, you can split up your payment into three separate payments. Therefore, if you have multiple Amex Business Platinum Cards, you can stack them and utilize their credits at the same time.
To split a payment, simply proceed to checkout. Once you get to the payment details page after inputting your shipping information, you will see where to select multiple payments toward the bottom of the screen.
You will need to enter the credit card details of your first card in order to prompt the input fields for your second and third cards.
Extended warranty
The last way to stack your Dell purchases with American Express is by taking advantage of the extended warranty. With the Amex Business Platinum Card, you can extend the warranty up to an additional year on warrantees of five years or less.
Products to use the Dell credit on
Printers & Scanners
1. Canon PIXMA™ Wireless Color Inkjet All-In-One Printer, Copier, Scanner, Photo, MG3620, Black
2. Epson – WorkForce Pro WF-4730 Wireless All-In-One Inkjet Printer – Black
3. Epson Perfection V39 Flatbed Color Image Scanner – Black
4. Epson Expression Home XP-4100 Wireless All-In-One Inkjet Printer – Black
Monitors
1. Dell 22 Monitor: E2220H
2. Dell Dual Monitor Stand – MDS19
3. Dell 24 Monitor: E2420H
4. Dell Micro All-in-One Stand
Cameras
1. AVerMedia Live Streamer CAM 313 – Web camera – color – 2 MP – audio – USB 2.0 – MJPEG, YUY2
2. TP-Link Kasa KC200 – network surveillance camera
Audio
1. Bose® – Companion® 2 Series III Multimedia Speaker System (2-Piece) – Black
2. Logitech Z323 2.1 Speaker System
3. Bose SoundLink Micro Portable Bluetooth Speaker – Midnight Blue
4. Logitech Z337 – Speaker system – for PC – 2.1-channel – Bluetooth – 40-watt (total)
Laptops
1. Inspiron 15 3000 Laptop
2. Inspiron 11 3000 2-in-1 Laptop (Grey)
Desktops
1. Inspiron Desktop
2. Inspiron Small Desktop
Storage
1. Seagate 1TB USB 3.0 Seagate Backup Plus Ultra Touch portable external hard drive
$89.99
2. Samsung EVO Plus MB-MC256G – flash memory card – 256 GB – microSDXC UHS-I
3. Apricorn Aegis Secure Key 3NX – USB flash drive – encrypted – 8 GB – USB 3.1 Gen 1 – FIPS 140-2 Level 3
4. PNY Elite Performance – Flash memory card – 128 GB – UHS Class 3 / Class10 – SDXC UHS-I
$34.99
Smart Home
1. Samsung SmartThings Hub – Central controller – wireless, wired – Wi-Fi, Z-Wave, Bluetooth 4.1, ZigBee 3.0 – white
2. iRobot – Braava jet 240 App-Controlled Robot Mop – White
3. Amazon Echo Show 5 – Smart display – LCD – 5.45-inch – 960 x 480 – wireless – Wi-Fi, Bluetooth – sandstone
4. Google Smart Light Starter Kit – Smart speaker – Bluetooth, Wi-Fi – white, chalk gray
5. WeMo Mini Smart Plug – Bundle – smart plug – wireless – 802.11n – 2.4 Ghz (pack of 3)
6. EZVIZ DB1 – Doorbell – wireless – Wi-Fi – 2.4 Ghz, 5 GHz
Network
1. Linksys E1200 N300 Wireless Router
2. Linksys RE6700 AC1200 AMPLIFY Dual-Band Wi-Fi Range Extender
3. Linksys Velop Intelligent Mesh WiFi System, 1-Pack White (AC1300)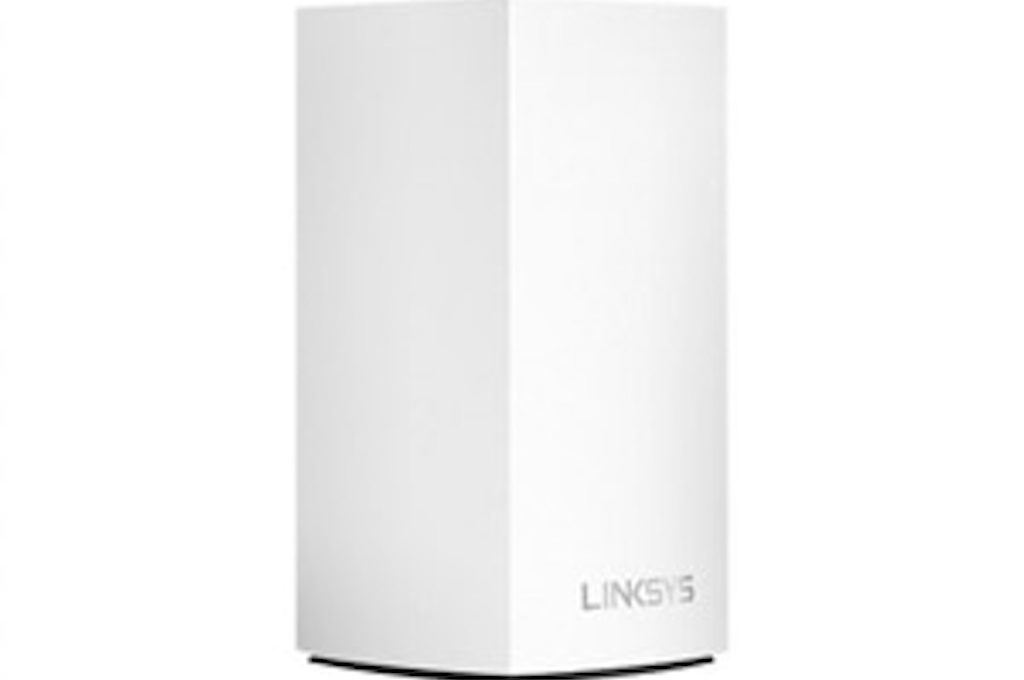 TV & Home Theater
1. Audio-Technica AT-LP60X – Turntable – red/black
2. VIZIO 29" 2.0 Sound Bar – SB2920-C6
3. X-Large FIT Fixed TV Wall Mount 50 – 80 Inches
4. Sony BDP-S3700 – Blu-ray disc player – upscaling – Wi-Fi
5. Amazon Fire TV Stick with all-new Alexa Voice Remote, streaming media player
Gaming
1. Sony Entertainment PS4 Dualshock 4 Controller
2. New Alienware Stereo Gaming Headset | AW310H
3. Alienware Pro Gaming Keyboard: AW768
4. Dell Gaming Backpack 17
5. Sony PlayStation Camera – Motion sensor – wired – for Sony PlayStation 4
6. Alienware Mechanical Gaming Keyboard AW310K and RGB Gaming Mouse AW510M
7. Logitech G935 Wireless 7.1 Surround Sound LIGHTSYNC Gaming Headset
8. Ryze Tech – Tello Quadcopter – White And Black
9. Microsoft Xbox One Wireless Controller – Grey/Blue
10. NINTENDO Joy-Con(Left & Right) – Gamepad – wireless – blue, neon yellow (pack of 2) – for Nintendo Switch
11. Microsoft XBOX Live $100 Digital Gift Card
12. Halo 5: Guardians: 47 Gold REQ Packs – Xbox One Digital Code
13. FIFA 16 12000 FIFA Points – Xbox One Digital Code
14. ThrustMaster T.Flight Hotas One – Joystick – 12 buttons – wired – for Microsoft Xbox One
15. SteelSeries QcK Prism – Illuminated mouse pad
16. Splatoon 2 – Nintendo Switch
17. MLB The Show 20 – PS4
18. Logitech G703 Hero Lightspeed Wireless Gaming Mouse
19. Alienware Vindicator Laptop Carrying Backpack V2.0 – 15.6 Inch
Dell credit FAQ
When do I receive the Dell credits?
As long as you are enrolled, a $100 credit will be active from January through the end of June and an additional $100 credit will be active from July through the end of December each year.
Can I stack the Dell credit with other discounts?
Yes, you can stack the Dell credit with other discounts like special Amex Offers and cash back promotions through shopping portals.
How long does it take for the Dell credit to post?
In general, you can expect the Dell credit to post within a couple of days of your purchase although it could take a little bit longer.

American Express states that it could take 2 to 4 weeks for the credit to post. If you don't see your credit post after four weeks from the date of purchase, call the number on the back of your card.
Can employee cards for the credit?
Yes, purchases by both the enrolled Basic Card Member and Employee Card Members can trigger the credit but employee cards do not receive their own individual Dell credits.
What happens if I return my item?
If your purchase is returned or canceled, your credit will likely be reversed.
Final word
The Dell credits are much more versatile than a lot of people probably think. You can use them to purchase all sorts of different electronic items and there are lots of ways to stack the discounts and even to split up your purchases.
Daniel Gillaspia is the Founder of UponArriving.com and creator of the credit card app, WalletFlo. He is a former attorney turned full-time travel expert covering destinations along with TSA, airline, and hotel policies. Since 2014, his content has been featured in major publications such as National Geographic, Smithsonian Magazine, Forbes, CNBC, US News, and Business Insider. Find his full bio here.