Losing an item on a plane or in an airport can be a nightmare. I know this from personal experience.
But thankfully, airlines and airports have pretty sophisticated lost and found services. Many people are reunited with the lost items every day so if you lost something when flying Delta Airlines, don't lose hope.
Below, I'll outline all of the steps you can take to recover something lost on Delta Airlines including how to timely file a claim and how to optimize your chances of getting your item recovered.
The immediate step: get to the Delta Airlines gate
If the de-planing has started and you realize that you have a lost item while you are still on a Delta Airlines plane, then just try to be calm and search around your seat while everyone exits.
Eventually, as the passengers exit, a flight attendant will probably approach you to see what's going on and you can let them know that you have a lost item.
They might be able to help search for you right there but depending on the flight schedule, you might also be ushered out quickly.
If you have already entered the airport from your arrival, and you realize that you have a lost item then you should try to go directly to the Delta arrival gate.
If there is a line for the gate agent, feel free to jump (politely) to the front of the line and just let the agent know that you have something urgent.
Let them know about your lost item and where you were seated and they might be able to get some crew members to help.
If nobody is attending at the desk then you might be able to catch crew members entering the terminal from the jet bridge.
Unless they have somewhere to promptly be, you'll be surprised how helpful crew members can be in these type of situations.
Past the sterile area
Every airport has a sterile area.
This is the part of the airport that is past security and it means that everyone wandering through those corridors has undergone some type of security screening.
Once you leave the sterile area, you cannot re-enter the sterile area unless you go back through security to make sure that you are in compliance with the TSA rules.
You should always see a sign marking the sterile area as you head towards the baggage claim section of the airport. (it might look like something from the image below.)
If you have already exited the sterile area then you're not going to be able to get back to the gates unless somehow you were able to get through security which is unlikely as well.
Therefore, your best bet will be to locate a Delta Airlines help desk. Some airports, especially Delta hubs, may have a few Delta help desk's located in different parts of the airport.
But most likely if you have already exited the sterile area, your best option will be to go to a Delta Airlines desk at baggage claim.
Typically these agents deal with lost luggage but on occasion they can also help you out for your personal lost items.
In one scenario, I recall a passenger even got an agent working the baggage claim desk to radio to agents sweeping the plane.
They were soon reunited with their lost item at baggage claim which is one reason why I always recommend for people to give this method a try.
Related: Delta Air Lines Boarding Policy Guide
Items left at the TSA Security Checkpoint
If you think that you may have left your items at the TSA security checkpoint then your priority should be to get in contact with the Lost and Found for TSA.
TSA has its own Lost and Found department at all US airports and you can find the contact details for the relevant one here.
This is a separate lost and found department that is distinct from Delta Airlines and from the airport.
If they don't have any record of your item, then it's possible that item could've been referred to the airport's lost and found so don't lose out all hope until you check with them.
Related: What Happens if Your Item Is Not Allowed Through TSA Security? Can You Get It Back?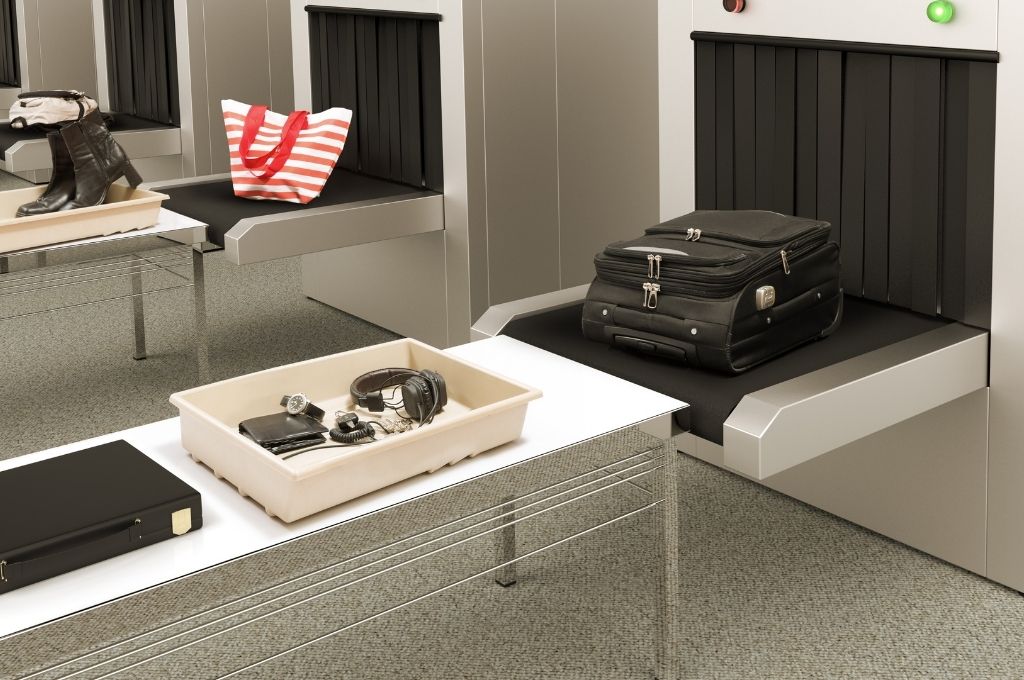 For items lost in and around the airport facility
What about if you suspect that you left your item sitting around the airport terminal?
For example, maybe you were at ATL and you left your phone sitting on a bench somewhere in the airport? Or perhaps, you suspect that you may have left your last item in a bathroom at SLC or MSP.
If you think that you may have left your item somewhere in the airport then you want to check with the specific lost and found department at that airport.
Head to an information desk and ask them where the airport's lost and found counter is and that will be the easiest way to find them.
Sometimes the lost and found works in partnership with the airport police so you might also find a desk where you'll find the police.
Airports also will have a dedicated webpage for their lost and found.
You might be able to submit a claim or simply find an email or phone number that could be helpful. I always prefer to handle these things via email so that you have a paper trail of what went on in your discussion.
If you left something in a Delta Sky Club airport lounge then try to contact Delta ASAP. You could also contact the airport and see if they can transfer you to the lounge.
See if they can get you in touch with someone at the lounge and give them all the details you can such as what time you were in the lounge and where you were seated.
Related: Delta Airlines Baggage Fees Guide
What if you have left the airport?
Okay, now let's say that you have already left the airport. Maybe you were taking an Uber back to your hotel or you are already back home when you realize that you have a lost item.
If this happens to you then you can immediately call the airport or Delta and see if anything can be done.
But there's a good chance that you're going to have to just file your claim online in order to proceed with recovering your lost item.
How to file a Delta lost and found claim online
Like other airlines such as JetBlue, Delta Airlines utilizes nettracer to process lost and found claims.
To file a lost and found claim for Delta Airlines click here.
Make sure that you select you are looking for an item that was NOT lost in your checked baggage to begin your claim.
Filing the claim is a very simple three step process but you don't want to rush through the steps because detail is as important as ever when resolving these claims.
Also, keep in mind that you really want to file a report within seven days of your item being lost to increase your odds of it getting recovered.
The first section is going to ask you to describe your item. You'll select an appropriate category and provide details like the item color, case color, brand, model, and item size.
If you have the serial number on hand or some other type of unique ID number you definitely want to input it here.
Finally, there will be a box you can fill in that asks you to describe what makes your item unique.
Once again, think of anything that you can that could possibly allow your lost item to stand out such as any scratches, stickers, screen cracks, etc.
The more detail that you supply, the more your claim will catch the eye of someone working on your file which will likely increase the odds of it being found.
After you input all of your item information, you then need to input some contact details and also details related to your itineraries.
After you file your claim, you should receive a confirmation email about your claim. If for some reason it does not appear then be sure to check your spam box.
If they find an item that matches the description of your lost item, you will receive an email notification or a phone call with further instructions on what to do.
For example, they may ask you further questions to confirm that you are the true owner of the lost item.
In some cases, they might ask you to call your phone which is why it's recommended to leave your call service activated on your phone for at least one week after you file your claim. (You may want to deactivate any associated data plans.)
If you can verify ownership then they will arrange for shipping the item to you and you will be responsible for paying for the shipping costs which can be paid with a credit card.
The search efforts will take place for approximately 30 days after they receive your lost item report.
If no item is ever recovered that matches your description then you should receive an email stating that they were unsuccessful and that the search is over for your item.
Items that are never recovered may be destroyed, sold, or donated. However, certain items like military IDs or passports get sent to places like the US Department of State.
Final word
Delta Airlines relies on one of the same Lost and Found services that other major airlines rely on. It's a service that has helped thousands of people find their lost items.
While those services are helpful you can increase your odds of recovering your item by timely filing your report and providing the highest level of detail possible.
In many cases, you might also have to rely on a little bit of luck but if you follow the steps above you should maximize your recovery odds with Delta Airlines.
Daniel Gillaspia is the Founder of UponArriving.com and creator of the credit card app, WalletFlo. He is a former attorney turned full-time travel expert covering destinations along with TSA, airline, and hotel policies. Since 2014, his content has been featured in major publications such as National Geographic, Smithsonian Magazine, Forbes, CNBC, US News, and Business Insider. Find his full bio here.