Opinions, reviews, analyses & recommendations are the author's alone, and have not been reviewed, endorsed or approved by any of these entities. UponArriving has partnered with CardRatings for our coverage of credit card products. UponArriving and CardRatings may receive a commission from card issuers. 
Many people ask the question of "how long it will take to get a credit card?" Typically they are trying to figure out one of two things:
How long will it take to the bank to approve me for a credit card?
How long will it take me to receive my credit card from the bank?
In this article, I will talk about both of these questions and give you some insight into the process so that you will know what to expect whenever you go to apply for a credit card.
---
Applying for credit cards
Just in case you don't have a lot of experience with applying for credit cards, I will first give you an overview of how the process works. I am going to focus on online credit card applications but note you can also apply for credit cards in bank branches, over the phone, or by mail (I recommend doing it online in most cases though sometimes banks have special offers in-branch).
Most credit card applications require you to input some basic information. This will often include details like:
Your name
Date of birth
Address
Telephone number
Email address
Social security number
Income (make sure you know about accessible income)
Additional details such as assets, savings accounts, etc.
How long does it take to fill out a credit card application? It is often possible to fill out an entire credit card application within a matter of minutes. If you already have an account with some banks you can populate your credit card application automatically and may be able to finish the application in seconds.
Once you have your application filled out then it is time to submit the application.
Typically, a credit card application will take around 30 to 60 seconds to process (during which time your credit report is getting checked, likely with a hard inquiry).
It is best to not touch your device at all when your credit card application is processing because sometimes you can cause a duplicate application by attempting to refresh the page or go back. Simply sit back for a minute or so and wait for your decision.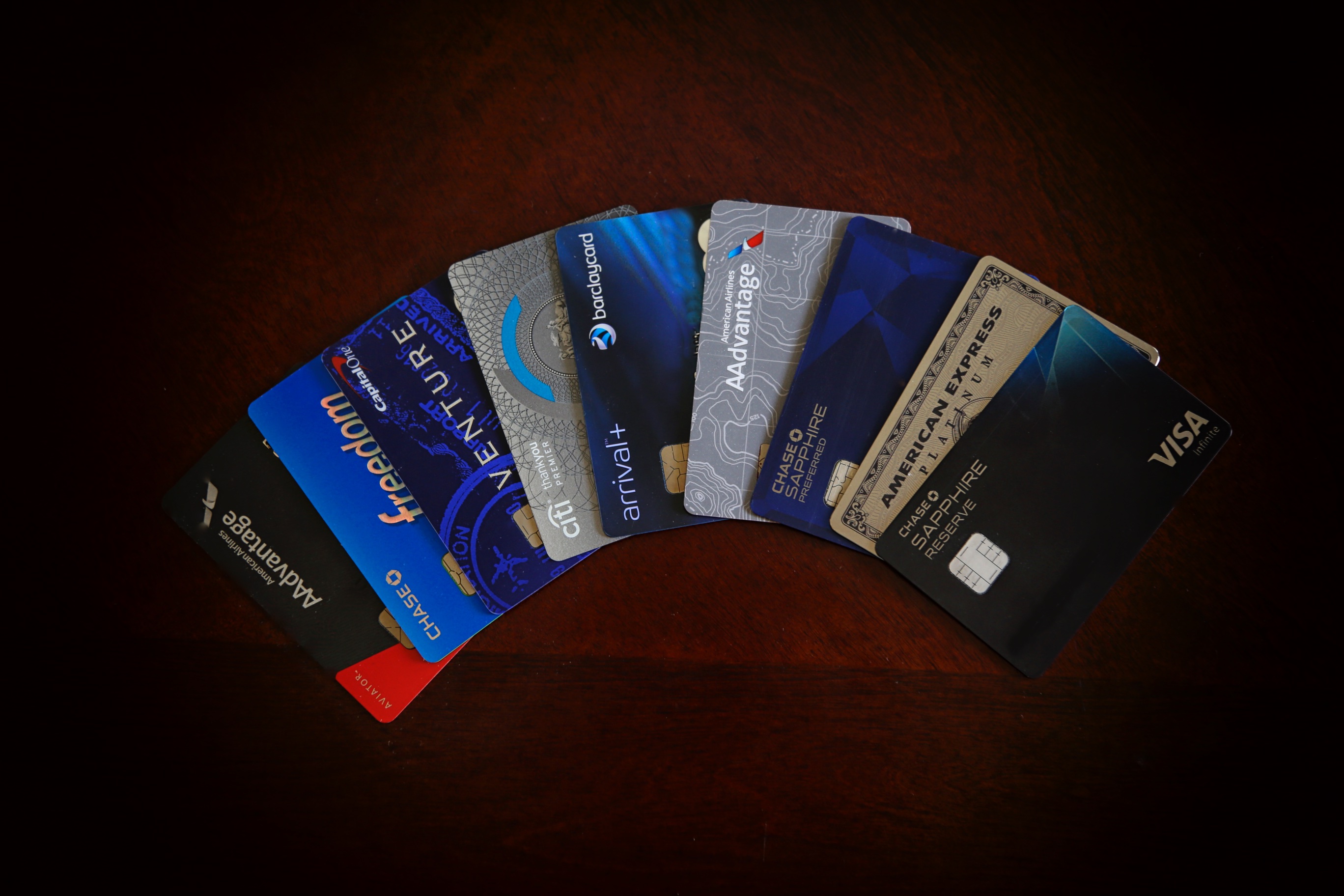 ---
Instant decisions
Sometimes when you apply for a credit card you will receive an instant decision. This could be an approval or denial. When this happens, you should see immediately that you have been approved or denied on the application page that is reloaded. Usually, your credit limit is shown too but not always (you can always call in to ask).
If you have been approved, you might receive an instant credit card number and perhaps a link that you can follow to set up your online account. In other cases, you may just have to wait to receive an email in your inbox to set up your account.
(If you are lucky enough to receive an instant credit card number, make sure you screenshot or write down that number because you may not be able to access it after closing that page.)
If you were instantly denied, you should still likely attempt reconsideration. Reconsideration (also called "recon") is when you attempt to persuade a bank agent to overturn a rejection or to approve you for a card. It's not always possible to do but in many cases you can get the bank to change their decision. Read more about the Chase reconsideration line here.
You can usually just given them your SSN when you call into recon but sometimes you can also take note of the application ID number and give that number to the bank agent on the phone.
---
Pending decisions
If you do not receive an instant decision then chances are that your application went to pending. This is not always a bad sign so don't panic if this happens to you.
In some cases, the bank could just have a backlog of applications and it could be taking them a little bit of extra time to process your application. If you go to pending, it is possible that you could receive a decision in a matter of hours or days but sometimes it could take a couple of week. Typically this is just a waiting game.
Note: If you applied on a weekend, there is a chance you might not hear back until the first business day that follows so if you want to increase your odds of getting instant decisions I would try to apply on weekdays.
Some banks will decide that they want to do an extra security check or verification and this could cause your application to go to pending. When this happens, you may need to call the bank and answer a few basic security questions. After successfully answering those questions, they often can process your application and you might be able to receive a decision right at that time.
Unfortunately, sometimes your credit card application will go to pending when you are actually being denied for the credit card. A lot of banks have special status checkers that you can use to get the latest update on your credit card application. Many times these status checkers will be updated well before you ever receive an email or phone call from the bank regarding your application.
---
How long for the cards to arrive?
After you have been approved for a credit card, you might be wondering how long you will have to wait for your credit card to arrive. Well, as already mentioned, sometimes you can get an instant credit card number so sometimes you don't have to wait at all.
If you are applying for a premium credit card, there is a good chance that you can get this card expedited for free. For example, I received my American Express Platinum Card within two days of getting approved. Sometimes, if you can express a special need for the delivery, the bank will be more willing to expedite you a card. Also, some banks like Barclays will charge you a fee like $15 dollars to get your card expedited so it is not always free.
If your credit card is not being expedited then you probably will have to wait somewhere between 1 to 3 weeks to receive it. Typically, I receive my new credit cards within about 10 business days. However, with some banks such as Citibank, it has taken several weeks to receive my card.
If you are forced to wait a very long time to receive your card, you should complain to the bank about the waiting time and they may offer you some points for free. Also, many cards come in discreet envelopes so make sure you don't throw out any generic-looking enveloped because you card could be inside.
---
Final word
If everything goes smoothly it is possible for you to apply and get approved for a card within a matter of minutes and to receive your card within a couple of days. However, there is also a good chance that you will not get an instant approval and for most cards you probably are going to have to wait about 1 to 3 weeks to receive it in the mail.
The key is to remain as patient as possible and to consistently check on the status of your credit card to see what the latest decision is.
UponArriving has partnered with CardRatings for our coverage of credit card products. UponArriving and CardRatings may receive a commission from card issuers. Responses are not provided or commissioned by the bank advertiser. Responses have not been reviewed, approved or otherwise endorsed by the bank advertiser. It is not the bank advertiser's responsibility to ensure all posts and/or questions are answered.
Daniel Gillaspia is the Founder of UponArriving.com and creator of the credit card app, WalletFlo. He is a former attorney turned full-time credit card rewards/travel expert and has earned and redeemed millions of miles to travel the globe. Since 2014, his content has been featured in major publications such as National Geographic, Smithsonian Magazine, Forbes, CNBC, US News, and Business Insider. Find his full bio here.