A lot of people stay in extended stay hotels for weeks at a time. So a common question that travelers have is how much does it cost to stay at an extended stay for a month? In this article, we broke down the costs at various popular hotel chains and brands in order to give you an accurate idea of what to expect when heading to an extended stay for a whole month.
How much are extended stay hotels per month?
The price for a month-long stay at an extended stay hotel can vary drastically based on location and the type of property that you are booking. However, based on our data points below you can expect to spend anywhere from around $1,163.12 to $4,359.60.
Tip: Use the free app WalletFlo to help you travel the world for free by finding the best travel credit cards and promotions!
Factoring in savings and costs
Before jumping into the cost breakdown below, it's important to consider all of the savings and costs that go into an extended stay. Some of these costs can be avoided by choosing the right extended stay. But other costs may be incurred that you don't usually think about on shorter stays.
Breakfast
A good extended-stay brand should provide you with a free breakfast, even if you do not have elite status with that program.
In some cases, you might be limited to a traditional continental breakfast that does not provide any hot items. For example, you may only have a selection of cereals, bagels, and yogurt.
But some extended-stay properties such as the Residence Inn may provide you with some pretty decent options for breakfast including hot eggs, sausage/bacon, pancakes, waffles, etc.
Sometimes these breakfast items aren't bad at all but other times they are borderline inedible.
So try to do some research ahead of time (checking out reviews) so that you can choose a property that offers not just a free breakfast — but a quality breakfast each morning. That way you can truly save money each morning on breakfast.
Read more here on hotels that offer free breakfast.
Elite earnings and perks
You always have to consider all of the additional value you will earn from a hotel loyalty program when staying many nights.
If you have plans to repeatedly stay a lot of nights at an extended-stay property my advice would be to pick a hotel chain that will reward you with loyalty points each night you stay.
On top of that, to take your earnings to the next level you could open up a co-branded hotel credit card for that brand so that you can multiply your earnings and possibly take advantage of elite status better.
For example, you could get a Hilton Aspire credit card that comes with automatic Hilton Diamond status. Some of the benefits of that status such as free breakfast won't be very useful since you'll already be receiving that.
But you will be able to get a lot of value from the bonus earning rate. With Diamond elite status you'll be able to earn 20X points on Hilton stays! That's a 100% bonus compared to a standard member, which is pretty crazy.
At a WalletFlo valuation of .52 cents per point, this amounts to a 10.4% return which is pretty good. If you're using the Aspire, you'll earn an additional 14X which comes out to a total of 17% back!
That means that every night you say you will be essentially getting 17% cashback. In addition to those earnings, hotel programs often offer promotions that allow you to earn even more points.
The terms of those promotions always differ but in a lot of cases you can end up earning somewhere between 20% and 35% back on your stays in the form of hotel points. That's a huge rebate and it can allow you to use points to cover some of your nights in the future which will save you even more money.
Some programs like Hilton will offer you something like the fifth night free if you make consecutive bookings with points. If you are earning a ton of points and redeeming them for long stays you can repeatedly use these free nights.
The combination of the points earnings and the free nights can save you a lot of money over the long term.
Costs
You might also incur some small costs for things like laundry and necessities in the kitchen such as paper plates and lysol wipes. A lot of people prefer to purchase their own toilet paper since they will otherwise be stuck with low quality toilet paper for weeks at a time.
Some guests also consider bringing their own cookware such as plates and pots and pans. The same applies to towels and bedding (blankets, pillows, and sheets). Of course, if you don't have the room in your luggage or vehicle to bring all of these things with you, you might just have to purchase them.
Tip: A lot of times you can find an extended stay property located very close to a Walmart or some other store which makes it easy to purchase those every day items that you may not realize you need until you arrive.
Related: What Hotels Have Kitchens?
Canceling your services
If you are going to stay at a hotel for a month or longer you might want to consider canceling some of your streaming services.
Typically, an extended stay hotel will provide you with cable television and an array of channels so that you would not need to stick with a streaming TV service. A lot of streaming subscriptions are month to month so there are often no consequences for canceling.
For some services such as your internet, you may be able to put your subscription on pause. There will often be a minimum timeframe for your suspension such as two months and often there is a cap on how many times you could do this per year.
You may not be able to cancel your utilities such as your water and electricity but you can still factor in the savings that you will have since those costs will be covered by your nightly room rate.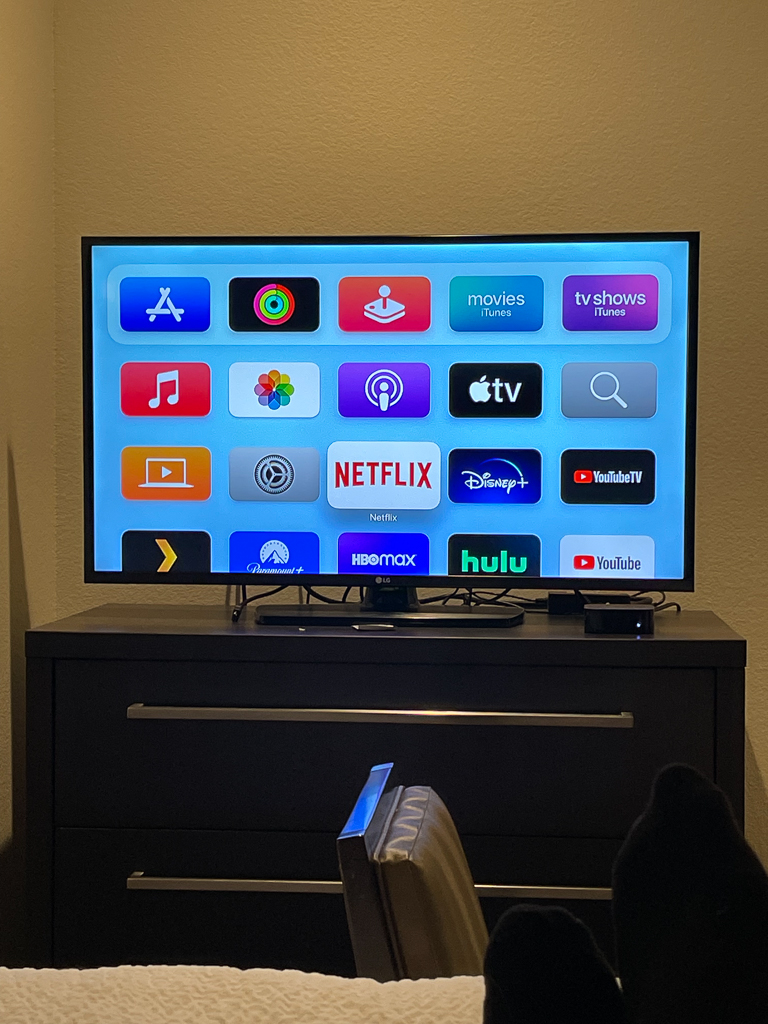 Discounted rates
Some extended stay hotels may provide you with a discounted rate if you plan on staying there for 30 days or longer. These rates may not be reflected when you search for your room online so it is best to call the property ahead of time and inquire about discounted long-term rates.
These type of discounted rates are often utilized by people who practically live in hotels.
You can also sometimes get discounted rates at hotels if you're attending some type of event or center located nearby. For example, some extended stay properties will provide you with a discount if you are staying there to receive medical treatment at a specific facility.
Extended stay hotel prices for 30 day stays
Below are actual quotes for 30 days stays at various extended-stay properties. We chose different cities for each hotel brand since the price of a 30 day stay can fluctuate so widely based on geographic location.
The average cost for a 30 day extended stay hotel booking came out to: $2,681.39. That comes out to an average nightly rate of approximately $90.
Choice Hotels
MainStay
MainStay Suites Texas Medical Center/Reliant Park (Houston, TX): $2,179.62
MainStay Suites Northbrook Wheeling (Wheeling, IL): $1,960.10
MainStay Suites Orlando Altamonte Springs (Altamonte Springs, FL): $1,942.75
WoodSpring
WoodSpring Suites Houston Westchase (Houston, TX): $1,123.20
WoodSpring Suites Atlanta Stockbridge (Stockbridge, GA): $1,547.92
WoodSpring Suites Elgin – Chicago (Elgin, IL): $1,465.47
Extended Stay America
Extended Stay America Phoenix – Chandler – E. Chandler Blvd. (Phoenix, AZ): $2,093.46
Extended Stay America Atlanta – Marietta – Powers Ferry Rd. (Marietta, GA): $2,120.66
Extended Stay America Chicago – Schaumburg – I-90 (Schaumburg, IL): $1,725.00
Hilton
Home2 Suites
Home2 Suites by Hilton Houston IAH Airport Beltway 8 (Houston, TX): $2,167.03
Home2 Suites by Hilton Roswell, GA (Roswell, GA): $2,997.33
Home2 Suites by Hilton Chicago McCormick Place (Chicago, IL): $4,382.85
Homewood Suites
Homewood Suites by Hilton Houston West-Energy Corridor (Houston, TX): $2,505.63
Homewood Suites by Hilton Atlanta – Buckhead (Atlanta, GA): $3,330.10
Homewood Suites by Hilton Chicago Downtown/Magnificent Mile (Chicago, IL): $4,382.85
Hyatt
Hyatt House
Hyatt House Houston/Energy Corridor (Houston, TX): $2,600.91
Hyatt House Atlanta / Perimeter Center (Atlanta, GA): $3,213.83
Hyatt House Cypress/Anaheim (Cypress, CA): $4,748.85
IHG
Candlewood Suites
Candlewood Suites Houston Medical Center (Houston, TX): $1,930.50
Candlewood Suites Atlanta West I-20 (Lithia Springs, GA): $2,703.00
Candlewood Suites LAX Hawthorne (Los Angeles, CA): $3,326.40
Staybridge Suites
Staybridge Suites Houston IAH – Beltway 8 (Houston, TX): $2,457.00
Staybridge Suites Atlanta NE – Duluth (Duluth, GA): $3,399.00
Staybridge Suites Anaheim At The Park (Anaheim, CA): $4,359.60
Marriott
Residence Inn (Marriott)
Residence Inn Houston Westchase on Westheimer (Houston, TX): $2,913.30
Residence Inn Atlanta Norcross/Peachtree Corners (Norcross, GA): $2,828.10
Residence Inn Phoenix Airport (Phoenix, AZ): $3,268.98
TownePlace Suites (Marriott)
TownePlace Suites Houston Northwest (Houston, TX): $2,725.50
TownePlace Suites Atlanta Buckhead (Atlanta, GA): $3,271.23
TownePlace Suites Phoenix North (Phoenix, AZ): $2,499.05
Element (Marriott)
Element Houston Katy (Katy,TX): $2,898.00
Element Atlanta Buckhead (Atlanta, GA): $4,276.57
Element Scottsdale at SkySong (Scottsdale, AZ): $3,591.64
Motel 6
Studio Six
Studio 6 Houston, TX – Clear Lake (Houston, TX): $1,163.12 (Based on 28 days)
Studio 6 Atlanta, GA – Chamblee (Chamblee, GA): $1,669.88 (Based on 28 days)
Studio 6 Cypress, CA (Cypress, CA): $2,248.12 (Based on 28 days)
Wyndham
Hawthorn Suites
Hawthorn Suites by Wyndham Chandler/Phoenix Area (Chandler, AZ): $2,444.70
Hawthorn Suites by Wyndham St. Louis Westport Plaza (Saint Louis, MO): $1,740.00
Hawthorn Suites by Wyndham Dallas Love Field Airport (Dallas, TX): $2,373.00
Final word
As you can tell the price for an extended stay over a 30 day period varies based on your location and the type of hotel chain and brand you book with. If you are going with a budget extended-stay you can get your cost down to around $1,600 for a month but if you are going with a more premium hotel chain, expect to be closer to $2,800+ a month.

Daniel Gillaspia is the Founder of UponArriving.com and the credit card app, WalletFlo. He is a former attorney turned travel expert covering destinations along with TSA, airline, and hotel policies. Since 2014, his content has been featured in publications such as National Geographic, Smithsonian Magazine, and CNBC. Read my bio.