Losing something while flying or traveling through the airport can feel overwhelming because you may not even know where to begin your search.
But typically, you can break down your search into a few different areas to ensure that you leave no stone unturned.
If you happen to lose something on Southwest Airlines, this article will guide you on how to best utilize the Southwest lost and found. I'll show you different departments to contact and how to file your claim online (if needed).
The immediate step: get to the Southwest Airlines gate
If you ever lose something on the aircraft try to remain in your seat or in your row as long as possible and search for your item in the nearby vicinity.
You can let all of the other passengers exit the aircraft to help buy yourself some time to look, as you probably have around 5 to 10 minutes to conduct your search.
A flight attendant will likely notice you searching for something and they should come to your aid or at least inquire about your lost item.
Southwest Airlines is known for having tremendous customer service so it would not surprise me for their staff to go above and beyond to help you out.
But eventually, you will have to leave the plane and when you leave try to ask the flight attendants to resume the search for you during the cleaning process.
Tip: Use the free app WalletFlo to help you travel the world for free by finding the best travel credit cards and promotions!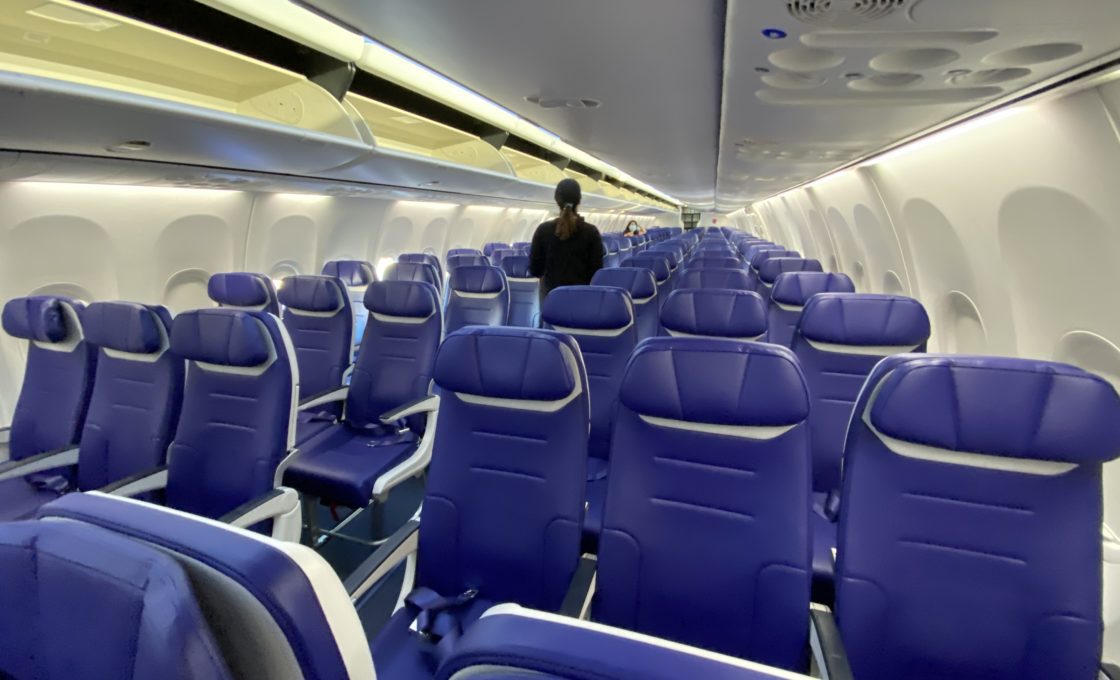 Chances are that if you are reading this article you have already left the plane.
If you have just exited the plane and are still in the terminal, try to get back to the gate area as quickly as possible.
You want to head to the specific gate that you arrived at if you can remember which gate it is (if you don't remember you can simply check your boarding pass).
At this gate, you will want to talk with an airline agent and let them know that you have a valuable item that was left in the plane.
In some instances, they will send someone in to take a look.
Other times, you might even spot crew from your flight exiting the gate area and you can inquire with them to see if something can be done.
This could be talking to flight attendants and even pilots. You'd be surprised how willing people are to help whenever they have the time to offer it.
Past the sterile area
Airports have what is known as a "sterile area." This is usually a doorway or corridor and once you pass it you are not allowed to go back into the terminal.
If you have already passed the sterile area then you won't be able to make your way back to the gate.
Instead, you could take a look to see if you can find an information desk for Southwest but that might even be difficult once you are already passed the sterile area.
In that situation, it may be best to head to the baggage claim area where you can probably find a Southwest information desk. The agents there typically deal with lost luggage claims but they can still help you out if you have a lost item.
I wouldn't count on it but in some cases they might even radio in for someone to check the plane while you are waiting at baggage claim. I've seen some stories of people getting reunited with their item at baggage claim so it's definitely a possibility.
If you are at the baggage claim area and not able to retrieve your item an agent might direct you to file your claim online which I will go into detail for below.
But first, consider how to handle lost items that are not in the possession of the airline.
Related: Airlines & Airports Lost & Found Tips (Ultimate Guide)
Items left at the TSA Security Checkpoint
If you think that you may have left your items at the TSA security checkpoint then your priority should be to get in contact with the Lost and Found for TSA.
TSA has its own Lost and Found department at all US airports and you can find the contact details for the relevant one here.
This is a separate lost and found department that is distinct from Southwest and from the airport.
If they don't have any record of your item, then it's possible that item could've been referred to the airport's lost and found so don't lose out all hope until you check with them.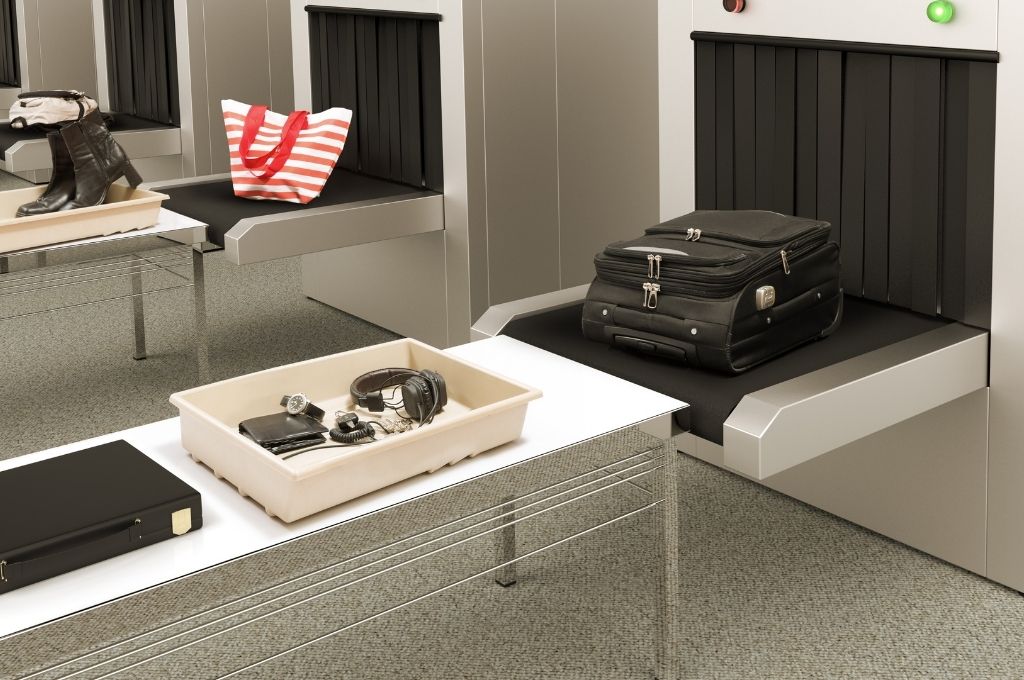 For items lost in and around the airport facility
If you think you may have misplaced your item somewhere within or around the airport facility then it is the airport lost and found that you want to contact.
This would be the type of situation where you left something sitting in a chair at a terminal, in a bathroom, etc.
In those cases, Southwest Airlines really has nothing to do with your claim.
To find the airport lost and found, you can always head to an airport information desk and they should be able to guide you.
Also, sometimes the airport lost and found is linked or a part of the airport police department so you can also look for them for help.
You should also be able to find their information quite easily online.
If you left something at a specific restaurant, shop, or airport lounge within the airport, try to contact that specific location first.
Sometimes you might be able to find their phone number in the airport's website but other times it may be located in a Google My Business profile (simply found with a normal Google search) as shown below.
For example, if you left something at Chelsea's Kitchen in Phoenix Sky Harbor International Airport, you could find the contact details for that individual restaurant location with a simple Google search.
Tip: If they don't answer look up the phone number to a next-door business and try to get a hold of them to see if they can help.
If the restaurant or shop tells you that there is no sign of your item, it's possible that it could've already been handed over to the airport lost and found so you also want to check with them.
Note: If you think that you may have left your item in a rental car or even on the shuttle to the rental car center then sometimes you will need to contact that specific department. You should be able to find their contact details on the airport's website.
What if you have left the airport?
If you have already left the airport then you have a couple of choices.
You could return to the airport and try to contact the lost and found centers available to you that don't require you to venture through security.
But for most people, it's probably going to be more practical to simply file a claim online.
If you believe that you lost your item at the airport or in the TSA area then you will want to look at the online process for filing a claim for those specific departments.
Instructions for filing a claim online with TSA are found above but each airport will have its own way of handling claims.
However, if you think Southwest was in possession of the item then read below on how to file a claim.
How to file a Southwest lost and found claim online
Like other airlines such as JetBlue, Southwest Airlines utilizes nettracer to process lost and found claims.
To file a lost and found claim for Southwest Airlines click here.
Your top priority should be to file your online claim as soon as possible. Waiting even a week to file your claim can decrease the odds that your item will be successfully recovered.
The lost and found form is really easy to fill out but you don't want to rush through the process because providing accurate and thorough details will increase your chances of being reunited with your item.
First, you will need to select an item category and subcategory.
Next, you need to input some basic information like the color, case color, item brand, item model, item size, and item serial number.
You'll then input the date that you lost the item and select a unique identifier and unique ID number.
Then there is the final question which ask you what makes your item unique.
This is your opportunity to distinguish your item from the hundreds of other items they get lost all the time while simultaneously proving your ownership.
Try to include any kind of distinguishing features like a specific type of scratch or sticker that may be found on your lost items.
Anything that you think could help your item stick out from others should be included.
Once you file your claim, you will receive email verification but you might need to check your spam or junk folder just in case the email ended up there.
After you receive your email, it is just a waiting game.
The search will last up to 30 days for your item and if they recover an item that matches your lost item, you should receive a confirmation email.
They will then ask you to verify your ownership of the item and if you can verify it, you should receive instructions on how to arrange shipping which you will have to pay for.
If your item was never recovered you should receive an email after 30 days that they were unsuccessful.
Be aware that if you happen to lose a passport, it will be sent to the U.S. Department of State, Passport Services, Consular Lost/Stolen Passport Section.
Military IDs will be sent to the Department of the Navy, NAS-JRB ID Office.
Final Word
As you can see, there are a lot of different areas to check out if you happen to lose an item when flying.
The key is to think hard about where you lost your item and then contact the appropriate department.
If you are simply unsure about where you may have misplaced the item then don't leave any stone unturned and contact every department that you can.
Daniel Gillaspia is the Founder of UponArriving.com and creator of the credit card app, WalletFlo. He is a former attorney turned full-time travel expert covering destinations along with TSA, airline, and hotel policies. Since 2014, his content has been featured in major publications such as National Geographic, Smithsonian Magazine, Forbes, CNBC, US News, and Business Insider. Find his full bio here.