Perhaps you are partying through the night or maybe you're simply trying to get a very early start to the airport but either way you might be wondering if Uber is available 24 hours a day.
And if you can book an Uber ride at anytime of the day or night, is that actually a good idea or are you putting yourself at risk for something to go wrong?
In this article, I'll break down what to expect when trying to ride Uber during all hours of the night and some factors to consider. I'll also share some valuable tips to make your booking as smooth as possible.
Is Uber available 24/7?
Yes, Uber is available 24 hours a day but in smaller markets you may struggle to find a ride in a timely fashion. Also, there are a few considerations you need to think about when utilizing the service during off peak hours. Keep reading to find out more!
Tip: Use the free app WalletFlo to help you travel the world for free by finding the best travel credit cards and promotions!
Factors to consider
Uber drivers can work whenever they want
Uber drivers are independent contractors and each Uber driver can sign in and sign out whenever they wish.
This allows them to work odd hours through the night and early morning which is why Uber is essentially a 24 hour service.
They can also choose to work any holidays they would like which makes Uber drivers available any day of the year, including big-time holidays like Christmas and Thanksgiving.
Related: 17 Uber Hacks to Save Money and Time
Finding a ride is not always easy
The biggest hurdle you might have is finding a driver in the wee hours of the night.
In some locations, such as large cities, this will be surprisingly easy.
Some Uber drivers are night owls and prefer to work during the night.
One major reason is that they can avoid the hassle of traffic which is not only stressful but also eats into gas mileage and wear and tear on the vehicle.
Also, a lot of early morning requests are for airport rides which are pretty simple to take care of especially if they know the main routes.
If you are located in or nearby a major city in the US you likely will not struggle to find an Uber driver at any time.
If you are in a rural area or in the outer suburbs sometimes it can be difficult or even impossible to find a ride at any time.
This means that you may need to start searching for a ride extra early.
If you need to be at the airport at 4:30am and it's going to take you 30 minutes to get there, then you probably want to request an Uber no later than 3:15am.
That would be giving yourself no less than 45 minutes for a driver to be located and make their way over to your location.
That might sound crazy but I've been in instances where it has taken a driver over 30 minutes to get to my location.
Going with this approach might mean arriving at the airport super early and looking for things to do but at least you'll be there on time.
If you are not sure if there will be Uber drivers in your area a smart move to make is to do a test run a day or two prior to your trip.
Wake up at the exact time you would need your ride to be requested and then check the app to see if you can find any drivers. If you see some, be sure to note the wait time.
This will give you an exact idea what to expect but in this type of situation you should also have a back-up plan.
This could be a local taxi service or perhaps some type of dedicated chauffeur service.
If you don't feel like you can guarantee a driver being available you definitely want to have some plan in place the night before.
Related: How Early Should You Get to the Airport?
Uber's Scheduled Rides
Some people think that if they utilize the scheduled rides for these off-hour rides they stand a better chance of getting one. According to some Uber drivers this is not the case though.
Scheduling a ride is effectively the same as looking for a ride at that time. The only difference is that the app automatically does it for you.
So the big take away here is that scheduling an Uber ride in advance does NOT necessarily mean you will be guaranteed a driver.
In fact, sometimes it can be harder to find a driver when doing a scheduled ride.
I've seen a lot of reports of Uber drivers rejecting scheduled rides for various reasons.
One major reason is that they often have to drive pretty far out of their way to handle these requests which can often be the case for long airport rides.
Scheduled rides also may allow for more waiting time, which can be problematic for both parties: the driver and the rider.
When you schedule a ride sometimes the Uber driver gets the request and then arrives extra early.
They don't get paid to sit and wait for you so you might start getting messages from them to come on outside.
If you cannot get out there early then by the time you do make your way to the car they may already be in a bad mood from waiting for you.
At that point, you might have a long drive ahead of you which can be awkward or uncomfortable.
Or in a worse situation the driver might get tired of waiting and just cancel your ride.
So if you are the type of person that does not enjoy the added pressure of trying to hurry out the door, then going with a schedule ride may not be the best route.
Note that in some markets there is a new thing called Uber Reservations.
Uber still says they don't guarantee that a driver will accept your ride request but this appears to be an improved way of finding a committed driver.
In some cases you can even get Uber Cash rewarded to you if your driver does not show up.
Related: How Much Does Uber Charge Per Mile?
Safety
If you are traveling in the middle of the night you might be (rightfully) more worried about your safety.
Criminals tend to rely on the veil of darkness to get away with crimes so it is good to have your guard up.
One thing you can do to increase your safety level when ordering an Uber at 3am or 4am is to check the rating of the driver.
If it looks like the driver is new or does not have established ratings than consider canceling the ride.
You may not be charged a cancellation fee if you cancel within 2 to 5 minutes of ordering your ride but the exact time may depend on your location.
If your Uber driver shows up extra late that might be a sign that they are not very responsible because traffic should be at a minimum during the night.
That might be a sign that the driver is not in the best shape to drive or perhaps even up to something.
If they are over five minutes late and you can afford to reschedule you might want to cancel that ride.
Related: What Is the Uber Say My Name Scam? And What's The Solution?
Cancel your ride when the driver arrives
If you happen to notice that the driver looks super shady when they arrive then you can simply cancel your ride there.
In that case, you will likely have to eat the cancellation fee unless you can convince Uber that your driver was so shady looking that it would have been bad judgment for you to get into the vehicle.
Convincing Uber customer service that was the case could be very difficult.
However, if you had a strong conviction about something like you noticed the driver was high or drunk, as an Uber user you should not be penalized. In those situations you can report the driver and customer service should be able to take care of you eventually.
Share your GPS location
For an extra layer of security you can always share your GPS location with someone you know. If you have an Apple device this can easily be done with family members in Find My Friends or the Messages app.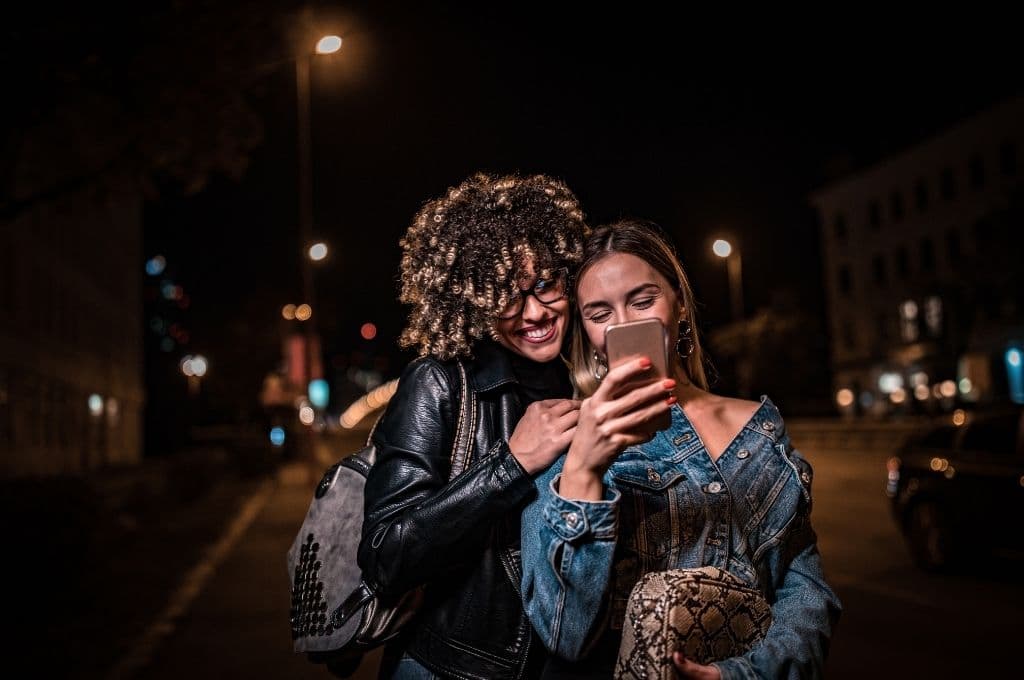 UberX Share
Uber Pool (now UberX Share) allows you to share rides with other passengers. It can take longer to get to your destination but you can save money in the process.
In terms of safety, UberX Share could cut both ways.
On the one hand, there typically is safety in numbers so you are not subject to a potential one-on-one encounter with a psycho driver.
If your driver was trying to pull some type of stunt all of you could gang up on him or her.
On the other hand, more people means more variables and you never know who you could be sharing a ride with at that hour.
People traveling around 3am often can be up to no good and for the most part you would probably be better off avoiding those people.
Personally, I would not be looking to utilize UberX Share during off hours.
Uber Black
To decrease the odds of something going wrong you might want to book a more expensive Uber fare.
Booking Uber Black or UberXL could mean increasing your chances of getting a more qualified and trustworthy driver. You'll have to pay more for the service of course but the peace of mind could be worth it.
Final word
You can definitely take an Uber 24 hours a day, seven days a week, 365 days out of the year. However, finding a driver super late at night or early in the morning is not always guaranteed in certain areas.
You need to take extra effort to see what type of drivers may be available and what the wait times will be. Always have a back up plan.
And of course, use a lot of common sense and take precautions if you think your safety is at risk.
Daniel Gillaspia is the Founder of UponArriving.com and creator of the credit card app, WalletFlo. He is a former attorney turned full-time travel expert covering destinations along with TSA, airline, and hotel policies. Since 2014, his content has been featured in major publications such as National Geographic, Smithsonian Magazine, Forbes, CNBC, US News, and Business Insider. Find his full bio here.