Pando has fascinated me for years. It is still a largely unknown site but it is steadily growing in popularity. So when we decided to head out on a road trip through Utah, I knew we had to stop and check out the site.
In this article, I'll tell you everything you need to know about Pando including some interesting facts and what you should know before you visit.
What is Pando?
Pando is a quaking aspen clone found in Fishlake National Forest that is thought to be the largest organism in the world measured by weight. In fact, it's estimated that the total weight could be around 13,000,000 pounds.
All of the quaking aspens are connected by an underground system of roots and each aspen tree is essentially one sprout or branch of this mega organism. This means that every tree that you see has identical genetic markers.
The clone spreads over 106 acres and is made up of over 47,000 individual trees. After one tree dies, it is replaced by another tree that sprouts up from the root system.
Related: 18 Arizona National Parks & Monuments to Explore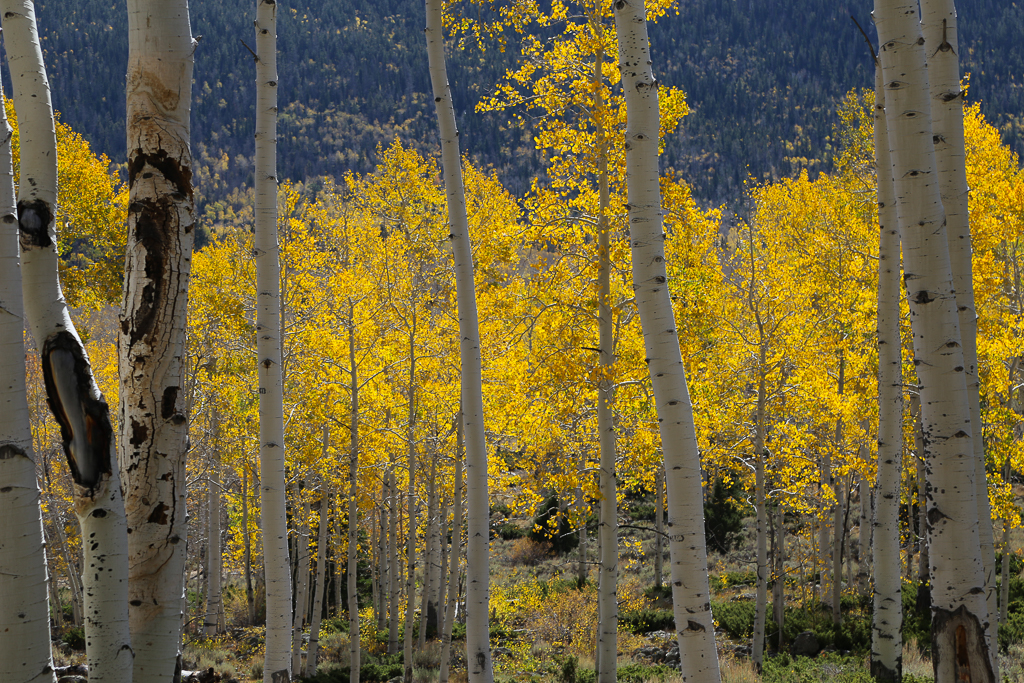 How old is Pando?
It's disputed as to how old Pando is.
Most scientists seem to be in agreement that the organism is very old, likely thousands of years old but some take it even further.
For example, some have given an age estimation up to 1 million years and others have settled around a more modest figure of 80,000 years.
Many scientists think that the age is likely capped at around 16,000 years because Pando would have had to survive ice ages to be older which may have been unlikely.
As for the individual sprouts, some of the trees may be up to 130 years old. (These aspens typically do not live beyond 100 to 130 years.) The sprouts are on average older because mule deer have been feasting on the younger sprouts.
It's not uncommon for quaking aspens to grow in colonies full of clones. And it is reported that some clone colonies have been found that cover and even wider area. But what makes Pando special is the density and the number of total sprouts that together comprise such a large organism.
Related: 40 Places to See in The Western United States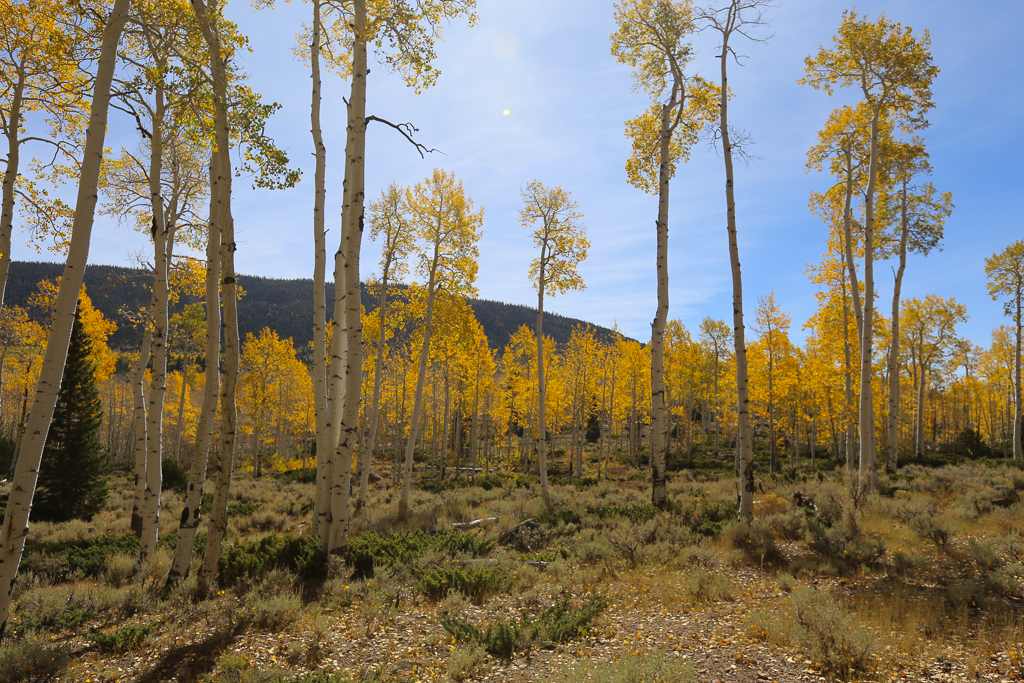 Pando under threat?
The word Pando is a latin word that means "I spread."
But that spreading could be slowing down due to a variety of factors.
Ever since the 1980s, there has been a decline in young stems that has been largely attributed to mule deer. Grazing cattle and elk may also provide threats to Pando.
This is why there have been measures put into place to preserve the grove which is why you will find some of the area fenced off.
These fencing measures have proven to be effective and have allowed the mean regeneration per 10,000 m² to increase in areas that are fenced off.
Best way to visit Pando
Pando is extremely easy to visit.
As you can tell from the map below, the Pando Aspen Grove straddles Highway 25 and so you can choose to visit either side of the Aspen Grove. The western portion seems to have a much thicker density but that is also the side that is more fenced off.
Meanwhile, the east side is easily accessible via a dirt road which I will talk about below.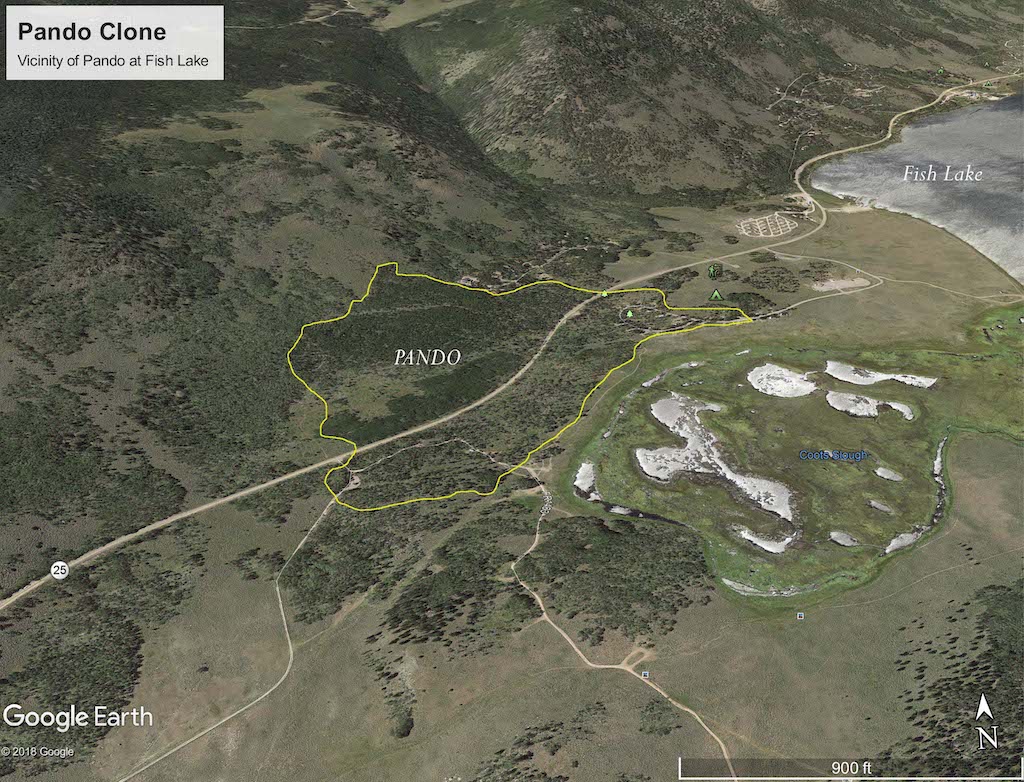 How to get to Pando
If you are using Google maps, you should be able to simply enter in Pando into the GPS and you should see a resort for "Pando," "Pando aspen forest," or perhaps for "the trembling giant."
If you are coming from the south on Highway 25 you'll see a sign for the Pando Aspen Clone as you approach Pando. (This sign was not always there and I believe was added recently to make it easier to find where to visit the aspen grove. )
Shortly after that sign there will be a turn off on the right that is a dirt road (FR 1483) that takes you through the grove.
This is where I would recommend you to turn off because it is the most convenient way to access Pando. Along the road there will be a few spots where you can park and then you can simply wander through the forest. (If you'd like you can continue down FR1483 through the Aspen Grove and it will eventually take you to the edge of Fish Lake.)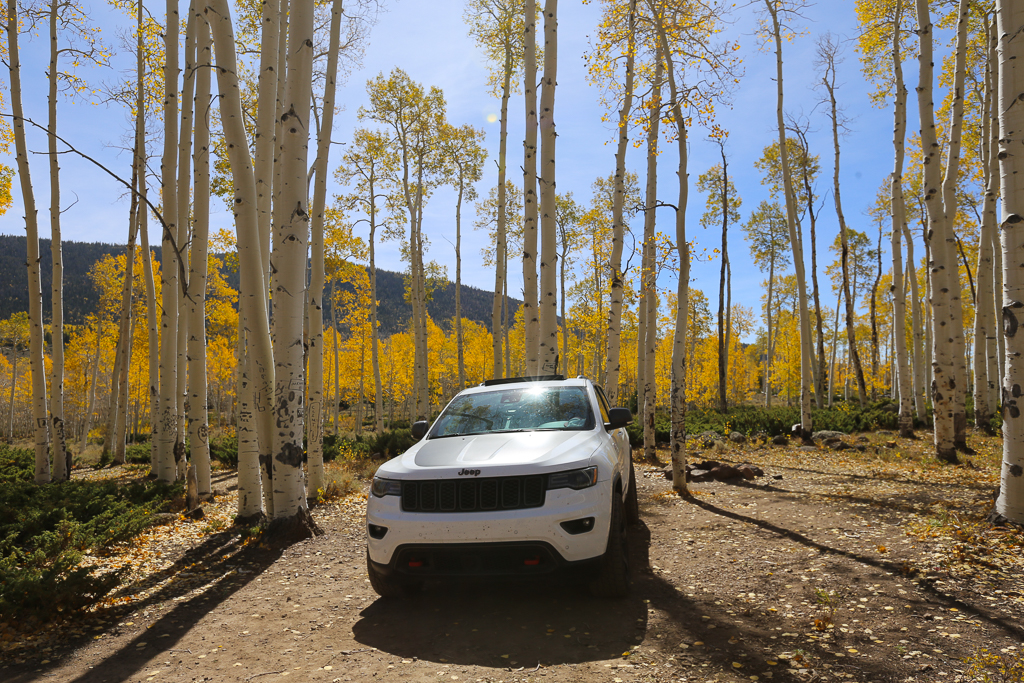 The best time to visit Pando
I think most people would agree that the best time to visit Pando would be in the fall. The entire area is a beautiful site if you can time it right with the fall color change.
Pando is at an elevation of 8,848 feet or 2,700 m, which means that the color change will usually happen on the earlier side of fall. When we visited in late September it looked like many of the trees were peaking or maybe just slightly past peak. So don't wait too long to visit.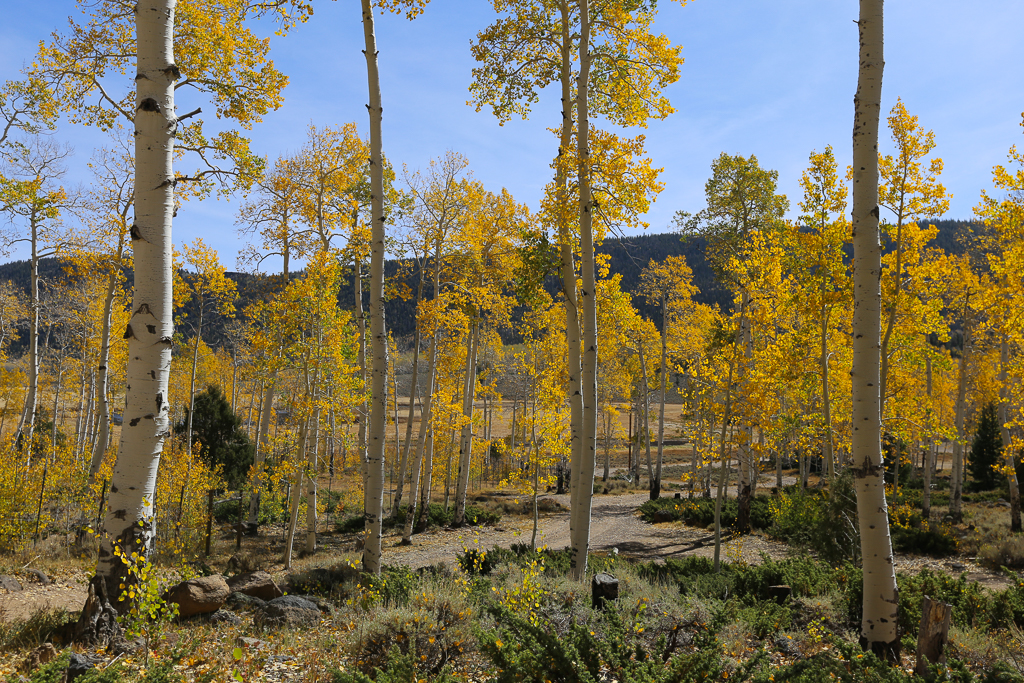 Since these are aspen clones, they should all color change right around the same exact time. When we visited, it looked like the majority of the leaves were in sync.
By the way, nearby Fish Lake is also an extremely scenic spot to check out. I would highly recommend to do the scenic drive that loops around the lake on Highway 25.
There was a decent amount of color change surrounding the lake area and it was a pretty beautiful site to check out and get some photographs. If you catch it on a still day you will be able to capture some awesome reflections from the hillsides.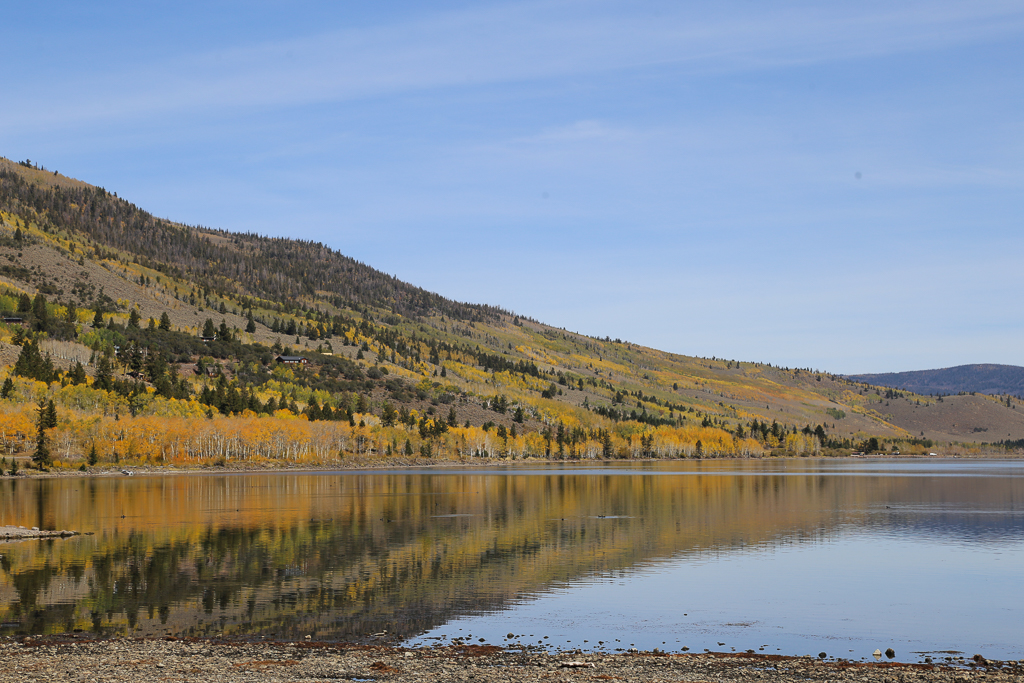 There are some trails that wrap around the lake which would be great for going for a leisurely stroll.
Final word
Pando is such an easy destination to visit and its status as arguably the largest organism in the world makes it a worthy place to check out.
Daniel Gillaspia is the Founder of UponArriving.com and creator of the credit card app, WalletFlo. He is a former attorney turned full-time credit card rewards/travel expert and has earned and redeemed millions of miles to travel the globe. Since 2014, his content has been featured in major publications such as National Geographic, Smithsonian Magazine, Forbes, CNBC, US News, and Business Insider. Find his full bio here.