The Chase Freedom card earns 5X Ultimate Rewards on rotating bonus categories. For Q1 2018, these categories consisted of gas stations, internet/cable services, and mobile wallet payments such as Chase Pay, Samsung Pay, Apple Pay, and Android Pay. With the addition of mobile wallet categories, it's becoming easier than ever to max out the $1,500 limit on quarterly spending and come out with 7,500 Ultimate Rewards. And that trend will continue for the 2018 Q2 Chase Freedom Bonus Categories.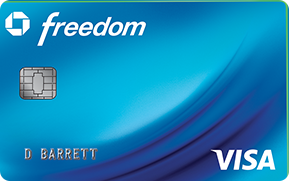 Chase has now officially released the categories for 2018 Q2.
You can click here to activate your bonus earning beginning March 15, 2018 (you must activate to earn bonus points).
These categories will earn 5X from April 1, 2018 to June 30, 2018 and will consist of:
Groceries
Chase Pay
PayPal

Groceries has always been one of the easiest categories to max out so it's nice to see it return. But this quarter, it will be even easier to hit that $1,500 goal.
That's because Chase Pay is once again in the 5X categories but this time PayPal has also been added to the 5X calendar. I'm hoping that this is the beginning of a new trend where Chase will continuously include mobile payment categories and other P2P payments like PayPal. 
On the other hand, I'm slightly pessimistic about seeing these categories appear consistently in the long-term. That's because Chase could be just using these categories to seasonally promote Chase Pay, hoping that it will catch on with consumers in the long-term. (Chase has been running ongoing Chase Pay promotions with Best Buy and Wal-Mart presumably to increase use of Chase Pay.)
There's also potential for a lot of people to "abuse" the PayPal category. I'm not sure what Chase will consider "abuse" but if/when they see thousands of $1,000+ transactions being made to spouses, etc., this could raise a lot of red flags, which could eventually result in Chase pulling PayPal and other P2P payments from future 5X categories.
Final word
Overall, the 2018 Chase Freedom Q2 categories are very strong with groceries and both Chase Pay and PayPal. The stronger these categories get, the more sense it makes for people to look into downgrading or product changing their other Chase cards so that they end up with two (or more) Chase Freedom cards, allowing for earnings of 15,000 Ultimate Rewards or more per quarter on 5X spending alone.

Daniel Gillaspia is the Founder of UponArriving.com and the credit card app, WalletFlo. He is a former attorney turned travel expert covering destinations along with TSA, airline, and hotel policies. Since 2014, his content has been featured in publications such as National Geographic, Smithsonian Magazine, and CNBC. Read my bio.