Turo is turning out to be one of the most convenient and (sometimes) cost efficient ways to go about renting a car when traveling.
For those of us who often rely on rental coverage from a Chase Sapphire credit card, a big question looms of whether or not you can get coverage with a Turo rental.
In this article, I'll take a look at whether or not you can get rental car coverage with a Chase Sapphire Preferred or Chase Sapphire Reserve. I'll also present you with some alternative options including pricing options that you might have to go with when booking with Turo.
Do Chase Sapphire Credit Cards cover Turo rentals?
No, you most likely will NOT get rental car coverage with Chase Sapphire credit cards because Turo is not considered (by Chase) to be a rental agency and instead is viewed as a peer to peer car service.
Tip: Use the free app WalletFlo to help you travel the world for free by finding the best travel credit cards and promotions!
Chase Sapphire Preferred
First, let's take a look at the Chase Sapphire Preferred benefits.
The Auto Rental Collision Damage Waiver benefit provides reimbursement for damages caused by theft or collision up to the Actual Cash Value of most rented cars.
It's one of the most significant credit card benefits because it offers primary coverage which can allow you to bypass involving your car insurance and save you money when renting cars.
The Sapphire Preferred has quite a few exclusions where you can't get coverage. It includes instances like damage caused by going off road and renting high-end luxury vehicles (Bentley, Corvette, Ferrari, Jaguar, Lamborghini, etc.).
(Some people use Turo to rent these fancy cars so it's something to be aware of.)
But one of the exclusions explicitly mentioned is "Vehicles that are not rented from a Rental Agency."
The terms go on to define a rental agency as:
a commercial rental company licensed under the laws of the applicable jurisdiction and whose primary business is renting automobiles.
Turo is usually/always not considered a rental agency so this means that your coverage would not apply when using the Chase Sapphire Preferred to book with Turo. (This was also confirmed by a representative that I later spoke with.) So things are pretty clear cut with the Chase Sapphire Preferred but what about the Reserve?
Related: Using Turo in Hawaii (Prices & Tips)
Chase Sapphire Reserve
Now, let's take a look at the Chase Sapphire Reserve benefits.
A lot of people don't know this but the terms for primary rental car coverage for the Chase Sapphire Reserve are a little bit different from the Sapphire Preferred. And this makes sense because it's a more premium card.
Unlike the Sapphire Preferred which refers to the actual cash value of vehicles and excludes high-end vehicles, the Reserve states that it will reimburse you for up to $75,000 for most vehicles but does have exclusions for vehicles like:
antique automobiles; cargo vans; vehicles that have an open cargo bed; trucks; motorcycles, mopeds, and motorbikes; limousines; and recreational vehicles.
Although the terms did not always have this language, they now show exclusions for "Vehicles that are not rented from a Rental Agency."
The terms also exclude "Leases and mini leases" and so it makes me wonder if a Turo agreement could be considered a "mini lease" although that does not seem likely.
And just to make sure, I called the benefit services administrator to get clarification and they made it very clear to me that Turo rentals would not be covered by the Chase Sapphire Reserve or Preferred.
They stated that in order to get coverage you would have to rent from a commercially licensed rental car agency. They also mentioned that any peer-to-peer rentals (which is exactly what Turo reportedly is) would not allow for coverage.
While all of that makes sense, I find it really curious that the Sapphire Reserve terms do not make more of an effort to specifically talk about peer to peer rentals but oh well.
It's worth noting that some courts have found that Turo is a rental car company:
In finding that Turo is a rental car company, the court noted the similarities with Turo's model compared to incumbent car rental companies: Turo's internet-based platform allows customers to rent specific passenger vehicles; Turo receives a percentage of the proceeds from each rental transaction; Turo sells insurance
Such findings could have consequences for rental car coverage in the future but for now it doesn't seem to be enough to get you coverage with your Sapphire cards.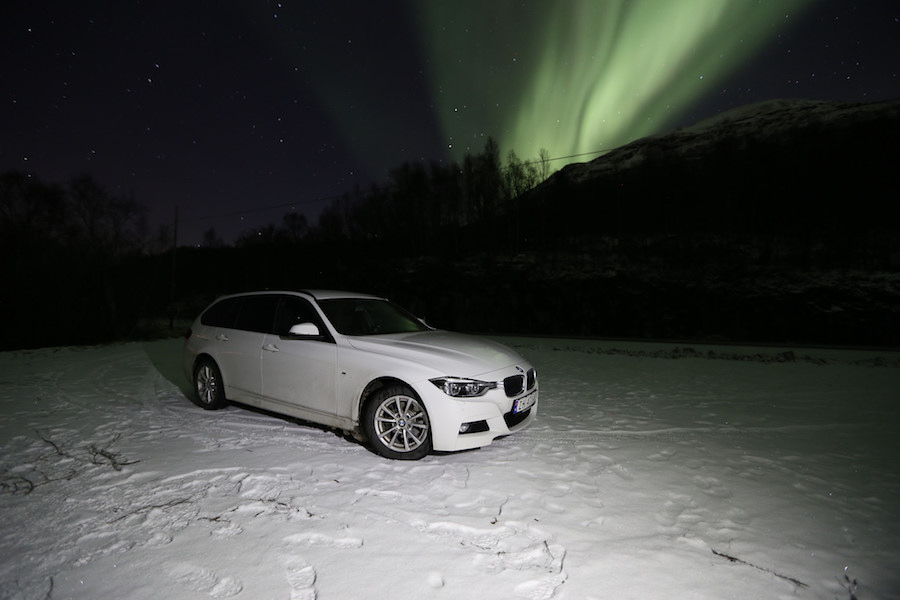 Alternatives
Just because you can't get coverage with a Chase card, that does not mean that you cannot get coverage for your Turo rental.
First, you should consider contacting your car insurance provider and inquire with him about your policy and how it applies to peer to peer rentals.
In our case, we had USAA and they verified with us that we would have coverage in the event of some sort of incident.
You can also look into buying coverage via Turo which can increase your rental cost anywhere from $20+ a day to $70.
They offer three different plans (Minimum, Standard or Premier) and you can see the pricing details below. (note that these are subject to change).
You can also choose to decline the insurance all together.
Premier plan
Cost is 65% to 100% of the trip price; minimum charge of $14/day.
Standard plan
Cost is 40% of the trip price; minimum charge of $12/day.
Minimum plan
Cost is 18% of the trip price when the trip price is more than $250; minimum charge of $10/day.
Cost is 25% of the trip price when the trip price is less than $250; minimum charge of $10/day.
Final word
While the Sapphire Reserve and the Sapphire Preferred provide great rental car coverage; unfortunately, you cannot get coverage for a rental with Turo.
That is because Turo would not be considered a commercially licensed rental car agency and instead it would be classified under a peer to peer car service.
It's possible that something might change down the line but for now you'll need to consider the alternative options for coverage.

Daniel Gillaspia is the Founder of UponArriving.com and the credit card app, WalletFlo. He is a former attorney turned travel expert covering destinations along with TSA, airline, and hotel policies. Since 2014, his content has been featured in publications such as National Geographic, Smithsonian Magazine, and CNBC. Read my bio.