Okay, so you have a hotel booking for multiple days but you were thinking about leaving a day or two early. Is it possible to check out a day early or even multiple days early and not have to pay extra?
Or will you get hit with an early departure fee?
In this article, we will take a look at the policy for different hotel chains and brands and give you a sense of what you can expect if you need to check out of a hotel before the end of your reservation.
I'll also provide you with some tips on how to best go about shortening your reservation after you have checked in.
What is an early departure fee?
If you decide that you need to leave a day early or shorten your hotel reservation after the cancellation deadline (or after you check in) you may be forced to deal with what is known as an "early departure fee."
This is a fee that requires you to pay something for not fulfilling the remainder of your stay. As you will see below, the fee can vary from hotel to hotel. Below, I'll give you some examples of how major hotel chains and brands handle early departure fees.
Tip: Use the free app WalletFlo to help you travel the world for free by finding the best travel credit cards and promotions!
What type of booking did you have?
Your first consideration when trying to figure out your early departure fee is what type of booking did you make?
If you booked a prepaid stay (advanced rate purchase) there is a good chance that the hotel will try to stick you with the full price of your booking.
So if you paid $200 per night for a five night stay but you only stayed three nights, you still may have to pay the full $1,000 for the stay.
Of course, many hotels will work with you in certain situations. Perhaps they will allow you to split the difference?
Or you might be able to ask them to credit your unused nights for a different date. So if you were only using three out of five nights maybe you can schedule two nights for some future time a couple of months out?
It's worth noting that when you book a prepaid stay your credit card is not always instantly charged. And in those cases where you have not been charged yet you may have more wiggle room for making modifications to your reservation.
But just remember the hotel will usually have the right to charge you the full price.
If you booked through an online travel agency (OTA) chances are you will have to contact them and then they will have to contact the hotel to process your request. Don't get your hopes up in that situation. But again, a compromise may be possible.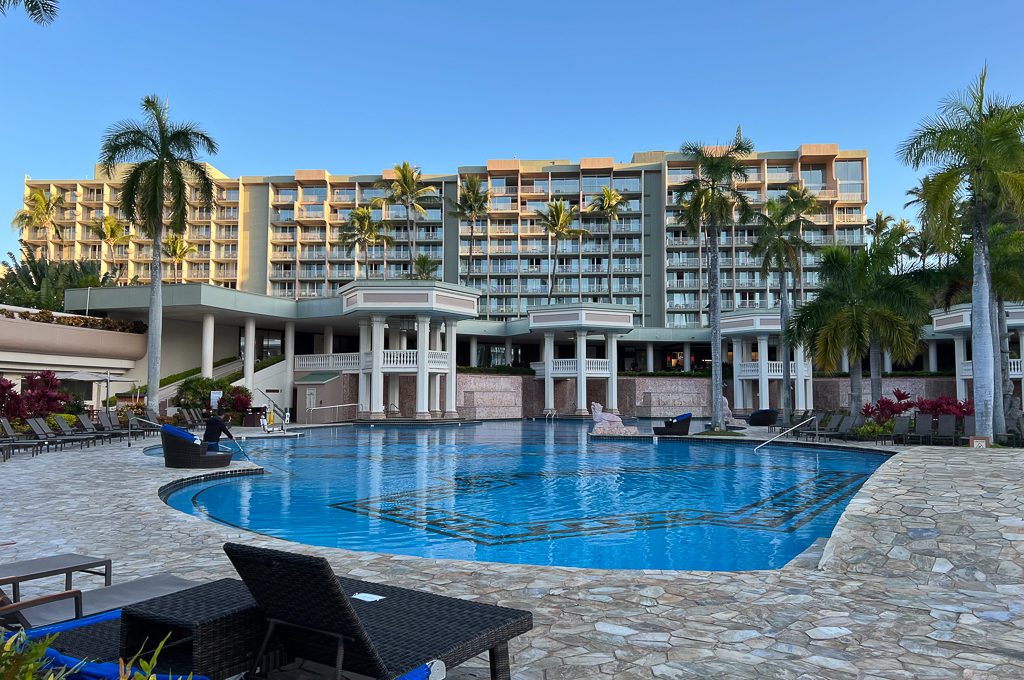 Different ways hotels handle early departures
If you booked a flexible or standard rate that allows you to cancel within a certain time window before your stay such as 24 hours, 48 hours, or 72 hours there are a few different ways a hotel may handle you leaving early.
No fee with full refund
Some hotels will provide you with a full refund and will not charge you any fee for an early departure whenever you cut your stay short.
This is obviously the best case scenario but you need to make sure that you check out in time so that the hotel will honor this policy.
That probably means checking out at the standard check out time around 10am to 11am. The earlier the better.
Hotels that confirmed this generous policy with us included the following:
Park Hyatt New York
Holiday Inn Express New York City Times Square
La Quinta Inn & Suites by Wyndham Times Square South
Wyndham Garden Chinatown
H Hotel Los Angeles, Curio Collection by Hilton
Holiday Inn Express & Suites Los Angeles Downtown West
Kimpton Hotel Wilshire
Super 8 by Wyndham Los Angeles Downtown
Ramada by Wyndham Los Angeles/Downtown West
Radisson Blu Anaheim
Hampton Inn Majestic Chicago Theatre District
Residence Inn Chicago Downtown/Loop
As you can see those brands range from low end to very high end so it's not always the cheaper hotels that have the more flexible early departure policies.
However, some brands with Wyndham and Radisson were much more likely to have this policy than other hotels.
Charge you for one night
A lot of hotels will simply charge you for one night plus taxes when you leave early. This seems to be the most common policy for all of the hotels we have stayed at and that we contacted.
So if you had a five night stay and you decided that you needed to cancel after the third night you may only have to pay for the fourth night and not have to pay for the fifth night at all.
This turned out to be the case at hotel chains like Hilton and Hyatt, where the following properties confirmed they would only charge you for one night:
Hilton Garden Inn New York/Times Square Central
Conrad New York Midtown
Waldorf Astoria New York
DoubleTree by Hilton Hotel Los Angeles Downtown
Andaz 5th Avenue
Hyatt Regency Los Angeles International Airport
Hyatt Grand Central New York
theWit Chicago – a DoubleTree by Hilton Hotel
Quite a few Marriott properties also had this policy although as a chain Marriott seemed to be a bit all over the place.
Charge you a different rate
When you book a longer stay, especially an extended stay, your nightly rate may go down. This means that a longer stay will allow you to pay a cheaper nightly rate on average.
So if you end up shortening your stay it's possible that the hotel will charge you based on the nightly rate you would've been charged had you booked a shorter stay.
For example, if you were staying ten nights maybe the nightly would have been $150 per night but if were staying seven nights the rate would have been $170 per night.
In that case, when you decide to shorten your stay you may be charged $170 per night.
Charge you a flat fee
Some hotels will actually have a flat fee that they charge you for early departure.
In these situations you only have to pay for the nights that you are actually staying at the hotel plus the flat fee. This fee could be $50, $100, or more it all just depends on the type of hotel. For example, the InterContinental New York Barclay had a flat fee of $400.
Some hotels may charge you either a flat fee or a certain percentage of the nightly rate, whichever is more expensive.
Beware of some hotels that have exorbitant early departure fees. Sometimes these fees can be significantly more than a single night's rate.
They might set these fees really high to discourage people from leaving early but sometimes the fees can be flat out ridiculous like three times the cost of your total stay.
If you noticed that the early departure fee is quite expensive you can try to talk to someone at the front desk to confirm if they were actually going to charge you that ridiculously high amount.
You can also think about just doing an Irish exit on the hotel.
Basically, you don't check out and that will force you to pay for the night or nights you did not stay but allow you to avoid the costly early departure fee.
Tip: When you're not physically staying at a hotel during your booked reservation you may want to place a do not disturb sign on your door to keep the hotel from possibly checking you out.
Related: Do You Have to Check Out of Your Hotel?
Unofficial policies
A lot of times a hotel will have a stated policy for how they handle early departures but when it comes down to it, they may be more lenient. For example, they may waive the fee so that you don't have to pay anything.
Out of all of the different cancellation policies and fees that hotels deal with, it seems that early departure fees are one of the more flexible fees for a lot of hotels.
I would not expect every hotel to waive the fee or to cater to your needs but you often stand pretty good odds of being able to work something out when needing to leave early.
How to know how your hotel handles early departures
Early departure fees are one of those things that require you to check with your individual hotel to see how they will play out.
You should be able to find language for early departure fees in your confirmation email or in the terms displayed to you at the time of booking (or both). They may also be listed somewhere on the main website.
You could also contact the hotel and inquire about the early departure for you to see how it will work.
Tips for dealing with early departure fees
Notifying the hotel
If you suspect that you might be leaving early this is something you should notify the hotel about. If you notified them about this at the outset of your booking you might be able to avoid an early departure fee to begin with.
Or at the very least you may get clarification on how the hotel will choose to handle your early departure. For example, maybe they claim they will only charge you 50% of the stated fee on their website.
Check out early
If you do need to leave a day early or cut your reservation short by multiple days, it's really important that you check out as early as you can on your last day.
Your odds of avoiding the early departure fee for the night go up if you can check out super early in the morning and go way down if you are checking out later in the afternoon or evening.
Take a look at the inventory
Sometimes the way the hotel will handle your early departure will depend on the inventory. If the hotel is full and they had to turn away potential guests because of your booking, they will be more likely to charge you.
But if the hotel has plenty of rooms available, they might be more likely to waive the fee because you did not force them to take a hit of turning away guests.
Splitting up reservations
If you're worried about getting hit with early departure fees one trick that sometimes works is to book multiple reservations.
So let's say that you had a 10 night stay coming up but you were not sure about if you would be hanging around after the fifth night. In that case, you can just book two five nights stays.
For this to work, you want to have one of the most generous cancellation policies that allow you to cancel the day of or perhaps just 24 hours prior to your stay so that you can make a last-minute decision.
I've heard of people taking this to the extreme and booking many single night stays but that just seems a bit excessive to me and perhaps more hassle than it is worth.
You'll also need to compare how much you would be saving if you had just made one single booking because the savings could outweigh paying the potential early departure fee.
Complaining to the hotel
If you're going to be leaving early due to some "defect" at the hotel, you can use that to convince the hotel to not charge you an early departure fee.
For example, if you had issues with the AC not working, a dirty bathroom, or perhaps even rude service you might just let the hotel know that they have delivered a substandard experience and that you would like to go elsewhere.
This could definitely be used as leverage to avoid the early departure fee.
Related: How to Complain to a Hotel (And Get Compensation)
Final word
It's always a good idea to get clarification on an early departure fee. Many hotels will state a departure fee in their official policy but may not enforce that fee when it is time.
In other situations, you might be able to avoid or mitigate the fee by getting a little clever or by simply talking with someone at the front desk about your situation.

Daniel Gillaspia is the Founder of UponArriving.com and the credit card app, WalletFlo. He is a former attorney turned travel expert covering destinations along with TSA, airline, and hotel policies. Since 2014, his content has been featured in publications such as National Geographic, Smithsonian Magazine, and CNBC.