Have you thought about staying on the first floor at a hotel but you were not sure if it would be worth it?
Over the years, I've stayed on the first floor dozens of times and I've come to love it in some situations and not love it in others. Below, I'll take a look at the pros and cons of staying on the first floor of a hotel.
The focus will mostly be on those non full-service hotels that are about four stories high (Residence Inn, Holiday Inn, etc.) but some of these reasons can apply to just about any property.
Choosing your floor
Before jumping into the pros and cons, it's worth mentioning that a lot of hotels allow you to choose your floor.
So long as the room is open, you can request for the front desk agent to place you on your desired floor.
In some cases, you might even be able to use the hotel app to choose your room and floor on your own.
Pros to staying on the first floor
It's easier to keep your room clean
You may not have thought about this perk of being on the first floor.
Hotels usually have a large trashcan placed directly outside the building on level one at the various entrances. This is especially the case at properties like Springhill Suites, Holiday Inn, etc.
If you have a room on the first floor, especially if it is near one of the entrances, you can keep your room extra tidy by having quick and easy access to a trashcan. It's great.
Sure, your hotel room should have a trashcan in it but considering that some of those are about the size of a coffee mug, you're better off dumping your food waste in something larger (that won't stink up your room).
Tip: Use the free app WalletFlo to help you travel the world for free by finding the best travel credit cards and promotions!
You can get in and out efficiently
When we travel, I'm often always trying to maximize efficiency.
Waiting in line for an elevator and then walking up and down long hallways does not usually appeal to me very much. And there's nothing worse than forgetting something in your room and having to do that all over again, all while rushing to catch an Uber.
So whenever I have the opportunity to head in and out of a hotel in a matter of seconds, I rejoice in getting back a few minutes of my life.
And that's what staying on the first floor can do for you at a property with the right type of layout.
At hotels like the Marriott Courtyard, you can often exit, go to the hotel gym, the pool, and to the front desk as quickly as you could get out to your mailbox.
Staying on the bottom floor also means that you get to avoid potentially old, rickety elevators.
Sometimes those really slow moving elevators give me a little shot of anxiety when they don't open on time. Being able to avoid those 100% of the time is great.
Plus, in the era of covid it's less time spent in a confined area.
Better able to do with emergencies
This point is related to the above point.
In the event of an emergency, elevators can be a dangerous place to be assuming that they are even properly functioning. You also may have to deal with chaotic crowds of panicked guests trying to cram into an elevator or stair case.
When you stay on the first floor, you can bolt out the door in a matter of seconds making it very easy for you to get out safely.
Related: Can You Bring a Gun Into a Hotel?
Vehicle safety
Sometimes you find yourself checking into a property that is located in a somewhat sketchy area.
Or maybe you have something extremely valuable in your vehicle that you simply can't remove and you wanna keep an extra eye on it.
A lot of times, you can find an open parking space right outside your hotel room on the first floor making it extremely easy to keep a watchful eye over your vehicle when in the room.
This can also make it extra easy to utilize remote start to keep your vehicle hot or cold whenever you're getting ready to head out.
Get in your room quicker
Whenever you are trying to utilize something like early check-in you often have to sacrifice getting a room with a higher floor or better view.
If you're open to staying on a room on a bottom floor, it could mean getting into your room much quicker.
For example, we once were able to check in to the Marina Bay Sands in Singapore at 6 AM because we were okay with taking a room on the bottom floor. That's insanely early for check-in!
Cons to staying on the first floor
Those are all reasons why you would want to consider staying on the first floor but there is definitely a drawback in some cases. Here are a few reasons why the first floor may NOT be for you.
Limited views
You won't be surprised to learn that the first floor often does not provide you the best views at a hotel.
In my opinion, the views don't matter at many hotels such as those located near a busy highway or suburban area where your "view" consists of a parking lot strip mall. I suppose it's better than nothing but those are usually the hotels where I am 100% okay with the first floor.
Some resorts have only a few floors and the first floors may give you direct access to some beautiful grounds like a garden, which can be very peaceful. And of course, poolside/swim up rooms can be perfect for those who like to live in the hotel pool.
However, if I'm staying at a high-rise hotel, I'd much prefer to not take a room on the bottom floor.
Pet rooms
If a hotel allows guests to bring pets they often dedicate a certain wing or sometimes a certain floor to pets. In many cases, the first floor is one of those areas dedicated to pet owners.
If the room is not properly cleaned, you might have to deal with allergies if you are sensitive to those. Also, some people are just a bit grossed out by hotel rooms used for pets despite the best cleaning efforts of the staff.
Related: Bringing a Dog to a Hotel: Essential Tips for a Good Stay
Noise
Noise can definitely be an issue on the first floor.
If you are very close to the lobby or breakfast area you might have to deal with some chatter and plate clinging that goes on nearby. And if the bar is nearby? Might as well pack your ear muffs.
If your room is located right next to one of the entrance doors then you might have to listen to a door slamming throughout the day. This is actually the number one annoying thing about staying on the first floor in my opinion.
Well, that and sometimes the sound of roller boards hitting the bumpy tile near the lobby.
Also, some hotels may put guests they think will be noisier on the first floor so that they are not trampling above other paying guests.
For example, a hotel might put a youth group or sports team on the first floor which means that they could be your neighbors for the duration of your stay. Not fun.
And as already mentioned, loud pets might be a problem although that is something you can easily report and get dealt with.
Bugs and animals
Although bugs can always find their way into a hotel room, by staying on the first floor you are in closer proximity to the ground, which means you're closer to bugs.
On a recent stay at a Fairfield Inn, we had a trail of ants in our room and the trail began near the wall that was closest to the outside.
I'm not sure what the science says but it always seems like the higher you go, the lower your odds are of encountering insects of different kinds.
In addition, if you're staying somewhere where wildlife can roam freely, the guests on the first floor will be the ones who would likely encounter a rogue animal that made its way into the hotel! That could excite you or terrify you depending on who you are.
Personal safety
It's not just wild animals you have to worry about entering the hotel. Humans can also do some pretty horrible things.
When you're staying on the first floor you could be the most vulnerable to someone coming into the property and doing something terrible. Ground level rooms also have the best line of sight from people outside the property.
For that reason, you want to make sure to use the deadbolt on the door and ensure that the windows are locked.
The other worry some people have is that a vehicle could come crashing into the ground level.
While that would probably be one of the least probable things to happen, you certainly don't have much protection from it on the first floor in some locations.
Tip: If you want the convenience of the first floor but don't want to be the first line of defense against an ax murderer, consider getting a room on the second floor near the stairs.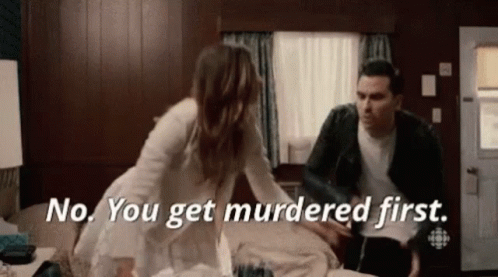 Final word
Overall, I really like staying on the first floor at certain hotel properties.
If I'm not losing out on any view and not staying in a bad part of town, I'm often really open to the first floor because it makes getting in and out so easy. At the same time, I have to be prepared to deal with certain things like noise issues because that has definitely been somewhat of a problem in the past.
Daniel Gillaspia is the Founder of UponArriving.com and creator of the credit card app, WalletFlo. He is a former attorney turned full-time credit card rewards/travel expert and has earned and redeemed millions of miles to travel the globe. Since 2014, his content has been featured in major publications such as National Geographic, Smithsonian Magazine, Forbes, CNBC, US News, and Business Insider. Find his full bio here.