A lot of people don't even realize that their Visa Signature credit card comes with a special hotel perk that offers elite-like benefits to people who may not have elite status or who want to receive those benefits at hotels that don't have elite programs. It's called the Visa Signature Luxury Hotel Collection and here's a review of what the program has to offer.
Interested in finding out the hottest travel credit cards for this month? Click here to check them out!
What is the Visa Signature Luxury Hotel Collection?
The Visa Signature Luxury Hotel Collection consists of over 900 hotels around the world and offers you special privileges when you use the Visa Signature Luxury Hotel Collection portal to book your hotel stay.
Many of these hotels are world-class properties like the Conrad Maldives, Park Hyatt Bangkok, and many others but the program also has a lot of properties under $299/per night.
The program is available to those who hold Visa Signature credit cards (and others discussed below).
In order to receive the benefits, reservations must be booked either on a Visa Luxury Hotel Collection website or through the Visa Concierge.
Tip: Use WalletFlo for all your credit card needs. It's free and will help you optimize your rewards and savings!
What credit cards are eligible for the program?
There are many different types of Visa Signature credit cards that will allow you to be eligible for the program. Keep in mind that Visa Infinite cards and select Visa Gold and Visa Platinum cards also provided access to this program.
Here are some of my favorite types of Visa Signature cards.
Chase Sapphire Preferred
The Chase Sapphire Preferred comes with a solid sign-up bonus of 60,000 Ultimate Rewards after spending $4,000 within the first 3 months and is one of the best travel rewards credit card out there. It offers 2X on dining and travel and allows you to redeem your points through the Chase Travel Portal at a rate of 1.25 cents per point.
The annual fee is only $95 dollars per year and because of its broad earning potential in its low annual fee, this is a very popular card for the masses. Read the full review here!
Chase Ink Preferred
The Chase Ink Business Preferred is a small business credit card that is considered to be one of the best business credit cards. The Chase Ink Preferred has a high sign-up bonus of 80,000 points after you spend $5,000 in the first three months. The card also earns 3X per $1 on the first $150,000 spent in combined purchases on all of the following categories:
Travel, including airfare, hotels, rental cars, train tickets and taxis
Shipping purchases
Advertising purchases made with social media sites and search engines
Internet, cable and phone services
Chase Freedom Cards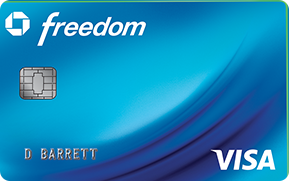 The Chase Freedom cards are not always Visa Signature cards but if you get started off with a decent credit limit (usually around $5,000), then you will probably have a Visa Signature version of the Chase Freedom.
The original Chase Freedom earns 5X on rotating quarterly categories which include things like gas, grocery stores, department stores, and various other categories. Meanwhile the Chase Freedom Unlimited earns 1.5 X on every single purchase.
These are only a few of the best Visa Signature Cards and there are many other versions out there.
Tip: Use the free app WalletFlo to help you travel the world for free by finding the best travel credit cards and promotions!
What are the Visa Signature Hotel Collection benefits?
Best available rate guarantee
Automatic room upgrade when available
Complementary in room Wi-Fi when available
Complementary breakfast for two
$25 food and beverage credit
VIP guest status
Late checkout upon request when available
Best available rate guarantee
The Best Rate Guarantee online claim form must be completed in full within 24 hours of making your Visa Signature Luxury Hotel Collection booking. The 24 hour time restriction on this best rate guarantee is very important to remember since it significantly reduces the time period for which you can apply for a price match.
There are also a number of key rates that are not eligible for the rate guarantee.
The following rates do not qualify:
Pre-paid, non-cancellable, and/or non-refundable rates
Rates available on auction or flash sale websites like (but not limited to) Priceline or Hotwire
Reward program rates, corporate/group rates, government rates and/or other rates not available to the general public
Packaged rates that include the room with other travel and/or entertainment goods and services such as (but not limited to) airline tickets, car rentals, or show tickets
This means that you will not be able to take advantage of those advance purchase rates that often have lower rates and that those AAA rates won't be matched since of those are not available to the general public. So always keep in mind how much you potentially could be saving by going those routes versus the value of the benefits that you would receive from this program.
Automatic room upgrade when available
Upon availability at check-in, you will be upgraded to the next highest room class for the duration of your stay. This type of upgrade language is very similar to what you would expect to find for a mid tier elite status for other hotel loyalty programs. It often means that you will receive something like a bigger room or a corner room with a better view.
However, it is always possible that you could get a better upgrade to a suite. Always be sure to request an upgrade and don't expect them to proactively give it to you.
Complimentary in room Wi-Fi when available
If your hotel offers Wi-Fi then you should expect to receive that on a complimentary basis for your room.
Complimentary breakfast for two
You will be able to receive a complimentary breakfast for two with this program. This is one of the most valuable benefits because a hotel breakfast for two at a luxury hotel could easily surpass $70+.
I would try to do some research search to see what type of breakfast you would expect at the property that you are thinking about staying in. Some hotels may offer a lighter continental breakfast while other properties may offer you a full-blown breakfast buffet.
$25 food and beverage credit
You should receive a $25 food and beverage credit. Other similar luxury hotel programs offer credits ranging from $100 and above, so this is definitely on the lower side of a food and beverage credit.
With that said, it's still nice to get a free $25 dollars toward these purchases.
There is a limit of one $25 USD credit per room, per stay. Some people like to hack these credits by setting up multiple one night reservations so that they can take advantage of the credit each night. The terms and conditions seem to prohibit this as they state at a "stay is defined as consecutive nights spent at the same hotel, regardless of check-in/check-out activity."
However, if you and a travel companion made separate reservations and alternate checking in and out it is possible that you both could receive this $25 credit per night.
"VIP guest status"
As a guest through the Visa Signature Luxury Hotel Collection, you will be recognized within the hotel as a VIP Guest. VIP Guest services and amenities differ by property.
It's not clear what exactly the VIP guest services is and it seems that it will differ greatly between different properties. It's possible that this could include something like a wine and cheese tray delivered to your room or perhaps a box of chocolates.
I would generally only expect some sort of amenity like that rather than anything elaborate like getting picked up in a Rolls Royce.
Late checkout upon request when available
Late checkout is available upon request, upon availability by the hotel. At the time of check-in, or during the course of your stay, you may contact the front desk and request late checkout up to 3 p.m.
Getting late check out to up to 3 PM is a pretty significant benefit. A lot of hotel programs limit you to 1 PM or to 2 PM for a late checkout and so it is nice to have the option to potentially get checkout up to 3 PM. Of course, this is based on availability so there is a chance that you will not be able to get late checkout.
There is also the possibility that you could request even later check out and still get that honored. This type of benefit usually just comes down to the properties preference for honoring these requests and what the availability is like on that given date. Mentioning your "VIP" status might work in your favor with this.
Things to note
Some hotels may not not provide all of the listed benefits above. In cases where one of the benefits is not available at a hotel, the hotel may provide a substitute benefit of equal value.
Another thing to note is that some hotels may provide one of the benefits as a standard feature of the room being booked. In that case, you might be losing out on value if you passed up on booking a cheaper rate. For example, the hotel may already offer complimentary breakfast or free wifi. In those cases, the hotel may or may not provide a substitute benefit of equal value but it certainly wouldn't hurt to request something.
Also note that if the resort fee covers your benefit, the resort fees that cover any of the benefits are still not reimbursable.
Limited time offers
If you want to get the maximum amount of value from this program that I suggest that you take a look at the special limited time offers. These limited time offers can be found on the front of the main page under the limited time offers tab.
These limited time offers can vary dramatically and they can include any of the following:
Save 25% on the Visa Premium Card Rate
4th night free
3rd night free
$100 USD Dining Credit
$125 USD Dining Credit (in addition to the standard $25 USD food or beverage credit that you already receive with all Visa Luxury Hotel Collection stays)
$100 USD Spa Credit
$100 USD Hotel Credit
If you can capture any third night or fourth night free, then all of a sudden this becomes a very lucrative program. For example, take a look at a potential booking for the Park Hyatt in New York City. That is a savings of $775 which is just amazing!
Also the hotel and dining credits that are up to $125 are in addition to the standard $25 food and beverage credit, so you can really rack up value with these limited time offers.
Do you receive points and elite credits for your stay?
Others report that they have received both points for their stay and elite credits when they have made their bookings through the Visa Signature Luxury Hotel Collection program.
It is possible that you may not receive your points and elite credits so I would always try to follow up at the hotel program if that is the case. These luxury hotel programs are generally pretty good when it comes to earning points and credits.
I would contact the hotel directly to add your loyalty number to your itinerary to make sure that you receive your points and credits. A lot of times when you add your loyalty information through a third party booking service, it does not always get through to the hotel for some reason.
Visa Signature Luxury Hotel Collection Locations
As stated, you can find over 900 locations all across the globe for this hotel program. It is very easy to search for hotels with their website. Simply go to the main page and then enter in the location of your desired hotel along with your check in and check out dates.
You will then see all of the hotels for that location. If you want, you can sort them by different criteria such as prices from high to low or from low to high. You can also select the map to see the location of the different properties. Also, there are filters that you can use to filter by brand, location, or even check for special offers
If you select a property, then you can check out detailed reviews and rankings for the property. These factors include the following:
Service
Rooms
Food & Beverage
Spa & Fitness
Attention to Detail
Generosity & Value
Wow / Hip Factor
Architecture & Design
Location
Fit to Promise
Below is a sample list of some of the properties that you can find it in major cities. Note that these properties could always change and you should make sure to check for the latest properties.
New York
Las Vegas
San Francisco
Hawaii
Paris
Amex Fine Hotels and Resorts
American Express has a program that is pretty similar to this. It is called Amex Fine Hotels and Resorts and it offers an entire suite of benefits which include:
Noon check-in, when available
Guaranteed 4pm late check-out
Room upgrade upon arrival, when available
Daily breakfast for two people
Complimentary Wi-Fi
Special amenity unique to each property
The perks are pretty similar although the American Express program has slightly upgraded perks with things like higher property credits and later checkout. You can read more about this program here.
If you are interested in a comparison between the major luxury programs here is a chart:
| Program | Uprades | Early check in | Late check-out | Breakfast | Free wifi | Special amenity value |
| --- | --- | --- | --- | --- | --- | --- |
| Visa Signature Luxury Hotel Collection | Based on availability | N/A | 3pm, based on availability | Free for two | Yes | $25 |
| Visa Infinite Luxury Hotel Collection | Based on availability | N/A | 3pm, based on availability | Free for two | Yes | $25 (additional $75 may be available) |
| Luxury Hotel & Resort Collection | Based on availability | Based on availability | Based on availability | Free for two | Yes | $100 |
| Amex Fine Hotels and Resorts | Based on availability | Noon, based on availability | 4pm, guaranteed | Free for two | Yes | $100 |
Additional Visa Signature benefits
There are many other Visa Signature benefits in addition to this program.
These include things like:
Visa offers
Food and wine perks
Concierge service
Golf savings
Rental car privileges
You can find out more about these perks here.
Final word
The Visa Signature Luxury Hotel Collection Is a great program to receive elite-like benefits at properties where you do not have status or at least not meaningful status. If you can jump on one of the limited time offers, this can be an extremely lucrative hotel program. But even if you can't, it can still be a decent option to look into if you want to capture some savings.
Daniel Gillaspia is the Founder of UponArriving.com and creator of the credit card app, WalletFlo. He is a former attorney turned full-time travel expert covering destinations along with TSA, airline, and hotel policies. Since 2014, his content has been featured in major publications such as National Geographic, Smithsonian Magazine, Forbes, CNBC, US News, and Business Insider. Find his full bio here.