The Chase Sapphire Reserve has been one of the most loaded travel credit cards on the market since it was introduced. But since its release, it's also already seen a few devaluations like in May of 2017 when the $300 travel credit changed to calendar year.
At that point I stated:
I personally think the Sapphire Reserve is far too loaded to be sustainable in the long run, and I have my doubts about how long the 3X on both dining and travel, unlimited guests on Priority Pass, and 1.5 cents per point redemptions through the Chase travel portal will hang around. I think at least one of the core benefits will be devalued sooner rather than later.
Well almost exactly one year later, the Chase Sapphire Reserve has made a major negative change to its lounge access and a couple of other losses are coming with it.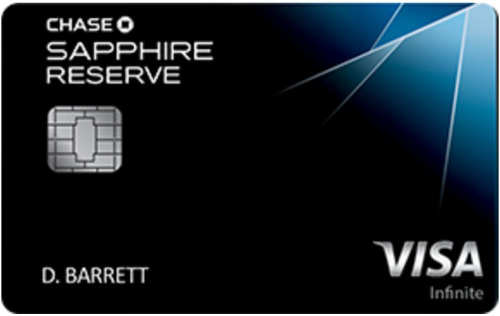 The new changes to the Sapphire Reserve
No more unlimited Priority Pass guests
First, the Chase Sapphire Reserve will no longer allow for unlimited guests in Priority Pass lounges. In the future (it looks like beginning on August 26th), Sapphire Reserve cardholders will only be allowed two guests and will have to pay for $27 per additional guest.
This might help crowding issues in some lounges though I'm not sure what % of visitors are brining in large groups and families.
This is obviously a hit to families as many of them relied on this perk to cover everyone. Other cards like the Citi Prestige still allow for two guests + immediate family members so if you've got a large family, the Prestige might be a contender.
It's also worth noting that the Ritz-Carlton card currently still allows for unlimited guests. That card is not nearly as popular as the Sapphire Reserve so maybe there's hope that they'll maintain unlimited guests though I think that's unlikely.
And if you're only going to be visiting lounges a few times a year, you can look into cards that allow for unlimited guests for a only a few visits a year like the Altitude Reserve.
To me, this change just further solidifies the Amex Platinum as the lounge card of choice. You can read about the lounge perks and many other benefits of the Platinum card here.  
No more 3X on the $300 travel credit
In the past you could earn 3X the points on purchases that activated the Sapphire Reserve $300 travel credit. But you can no longer do this.
This means you're losing out on 900 points per year which is worth about $13 to $18 depending on how you value Ultimate Rewards. This is not a major loss.
No more price protection
We've known about this rumor for quite some time but the Sapphire Reserve will officially lose out on the price protection benefit. If you weren't aware, this benefit allows you to receive a refund if an item purchased with your credit card drops in price within a specified time period.
For those who tracked prices, this was a handy and valuable perk.
Final word
The Priority Pass is a major loss for some but I think most people saw that change coming eventually. I don't think we've seen the last of the Sapphire Reserve valuations though and wouldn't be surprised the 1.5 cent redemptions or $300 travel credit devalued in some form going forward but we'll see.
H/T: DOC
Daniel Gillaspia is the Founder of UponArriving.com and creator of the credit card app, WalletFlo. He is a former attorney turned full-time travel expert covering destinations along with TSA, airline, and hotel policies. Since 2014, his content has been featured in major publications such as National Geographic, Smithsonian Magazine, Forbes, CNBC, US News, and Business Insider. Find his full bio here.