Opinions, reviews, analyses & recommendations are the author's alone, and have not been reviewed, endorsed or approved by any of these entities. 
The Chase Sapphire Preferred vs United MileagePlus Explorer are two of the best cards for United Airlines miles. But how do these cards compare to each other?
This article will take a detailed look at the Chase Sapphire Preferred vs United Explorer. I'll highlight the perks of both cards and show how you might get more value out of each, depending on things like your spending and travel habits.
---
Sign-up bonus
Both of these cards are known for offering strong sign-up bonuses on a consistent basis.
60,000 Ultimate Rewards after spending $4,000 in the first 3 months
This 60,000 bonus for the Chase Sapphire Preferred is the new and improved offer. It's one of the best offers we've ever seen for the card and one of the most valuable welcome bonuses out there for any travel card.
Chase United MileagePlus Explorer
40,000 bonus miles after you spend $2,000 on purchases in the first 3 months your account is open
The Chase United Explorer Card is known to offer higher sign-up bonuses up to 70,000 miles from time to time but it's currently offering one of its more standard offers at 40,000 miles. I'd go for the Chase Sapphire Preferred over the Explorer Card right now since 60,000 Ultimate Rewards is worth much more than 40,000 United miles.
The big difference: travel partners
The big difference between these cards is that the Sapphire Preferred earns Ultimate Rewards which can be transferred to the following airlines.
Chase Ultimate Rewards Airlines
Aer Lingus
British Airways Executive Club
Flying Blue (Air France/KLM)
Iberia Airways
JetBlue
Singapore Airlines KrisFlyer
Southwest Airlines Rapid Rewards
United MileagePlus
Virgin Atlantic Flying Club
So as you can see, you can transfer your Ultimate Rewards to United Airlines (at a 1:1 ratio). That means that the Sapphire Preferred sign-up bonus currently offers much more United miles as a sign-up bonus since you can transfer your miles over to United as soon as you earn them.
But beyond United Airlines, you'll be able to transfer your points out so that you can enjoy some of the best first class experiences out there like:
There are also some fantastic hotels to choose from.
Chase Ultimate Rewards Hotels
World of Hyatt
IHG Rewards Club
Marriott Rewards
The Ritz-Carlton Rewards
The ability to transfer your points out to these transfer partners makes your points much more valuable since you have way more flexibility. Sometimes you need to go with different airlines to make your plans work and other times you might want to use points to cover a hotel stay or something. For this reason, I put a lot more value in the Chase Sapphire Preferred over the Explorer Card.
---
Bonus spending
Chase Sapphire Preferred
The Chase Sapphire Preferred earns the following rates:
Those aren't bad earning categories but keep in mind that the Chase Sapphire Reserve earns 3X on both of those categories and can offer much more lucrative earnings.
Another thing to think about is that the Sapphire Preferred can have its points redeemed for cash at a rate of 1 cent per point. That's not the best use of Ultimate Rewards but it's still nice to have the option to liquidate for cash back if you didn't have use for your points toward anything else.
Chase United MileagePlus Explorer
The Explorer Card earns the following rates:
2 miles per $1 spent on purchases from United, including tickets, Economy Plus, inflight food, beverages and Wi-Fi, and other United charges
2 miles per $1 spent at restaurants and on hotel stays (when purchased directly through the hotel).
The winner here is clear since the Chase Sapphire Preferred earns 2X on all of the bonus categories that the Explorer Card offers. But on top of that it earns 2X on all travel purchases which is much broader than what the Explorer Card offers.
Having such high quality airline and hotel transfer partners along with the better bonus earnings, really puts the Chase Sapphire Preferred on a different level from the United Explorer Card. It's simply a much more robust credit card option with a lot more potential.
It's worth pointing out that you can use your United miles to fly on Star Alliance partners like Singapore Airlines, Lufthansa, and others so you're not completely limited to flying on United.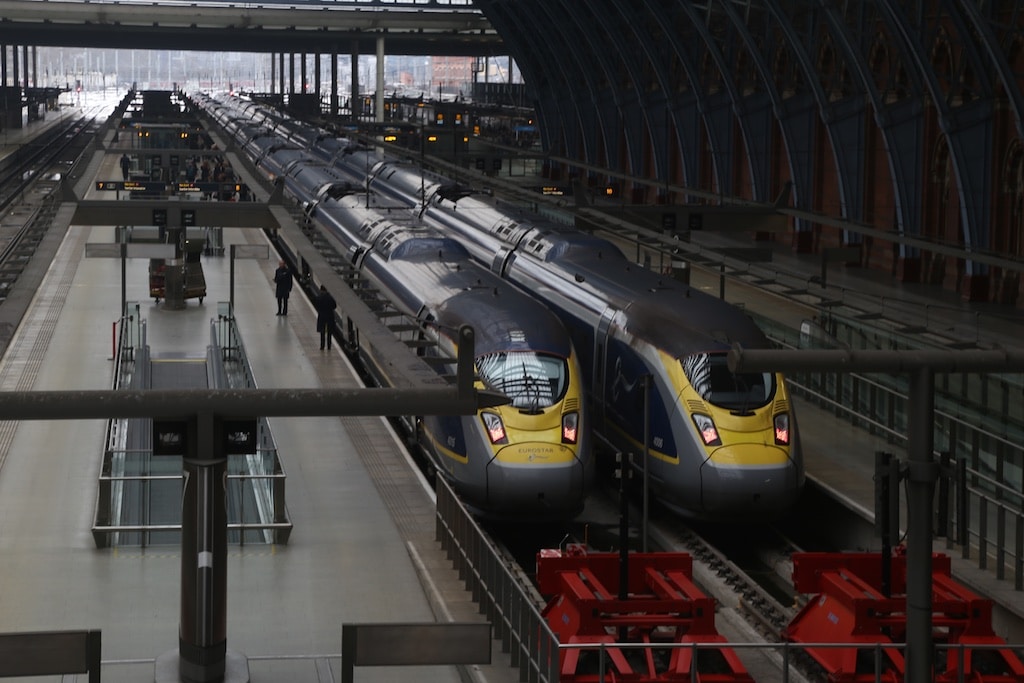 ---
Primary rental car insurance
Both of these cards come with primary rental car insurance which can save you a lot by allowing you to avoid filing any kind of claim with your insurance provider.
It's not common for credit cards to offer primary rental car coverage so this is an important feature of both cards. In some cases, this benefit could justify the annual fee by itself.
---
Annual Fee
Chase Sapphire Preferred
$95 annual fee (not waived the first year)
Chase United MileagePlus Explorer
$95 annual fee (waived the first year)
You can avoid the annual fee with the Explorer the first year which is nice but I'm okay with paying $95 when earning 60,000 Ultimate Rewards.
---
Special benefits
The United Explorer Card comes with a host of benefits that you won't find on the Sapphire Preferred.
Global Entry
Up to $100 as a statement credit for Global Entry or TSA Pre✓® every 4 years as reimbursement. Global Entry will allow you to get expedited entry back into the US through customs and immigration. Nothing feels better after a long international flight, than breezing through immigration and customs and
It used to be that Global Entry was a pretty special perk but now just about every premium card offers it. It's still not extremely common for a card with a $95 annual fee to offer the perk, though.
Free first checked bag
The Explorer card offers a free checked bag for you and a companion. United charges $25 for your first checked baggage for their baggage policy. So this means you could save up to $100 per roundtrip. The great thing about this perk is that it's offered for international fights and not just domestic flights like some other airlines.
Priority boarding
The primary cardmember and companions on the same reservation will be invited to board United-operated flights prior to general boarding. This is a nice perk although the group you'll board in and still get pretty long. Read more about how the different United boarding groups work.
Increased award inventory
The Explorer card will offer you enhanced award inventory for United awards. This is actually a very valuable perk since it makes using your miles much easier — I think it's one of the most underrated features of the card.
United Club passes
The card will offer two one-time passes for United Clubs and they will be deposited into your MileagePlus account after account opening and each year for your Cardmember anniversary. These are worth over $100 and are great for people who may only take one or two trips a year since you'll get the option of some pretty solid lounge access (depending on your travel routes). You can get a peak of what you can expect at a United Club here.
Discount on in-flight food
25% back as a statement credit on purchases of food, beverages and Wi-Fi onboard United-operated flights when you pay with your Explorer Card.
So how valuable are these perks?
If you utilized the Global Entry credit and took two roundtrips with a companion, while checking bags and enjoying United Club access, you could receive $400 worth of value right there. And that's before you ever even have to pay an annual fee. So if you want to fly United, there's a lot of value potential here.
---
Chase application rules
Both of these cards are subject to the Chase 5/24 rule and because of that you will be denied for these cards if you've opened up 5 or more accounts within the past two years.
There are exceptions to this rule, though. In addition, there are some other Chase application rules you might want to read up on to make sure that you're not violating any of these rules.
---
Chase Refer a Friend
Both of these participate in the Chase Refer a Friend program (read more about that program here).
Chase Sapphire Preferred
The Chase Sapphire Preferred referral allows you to earn 10,000 Ultimate Rewards per approval up to a maximum of 50,000 points per calendar year.
Chase United MileagePlus Explorer
The Chase United MileagePlus Explorer referrals allow you to earn 10,000 United miles per approval up to a maximum of 50,000 miles per calendar year.
---
Chase Shopping Portal
While the Chase Sapphire Preferred lacks many of the United-specific perks it does offer two very valuable perks that the United does not offer. The first is the Chase Shopping Portal.
The Chase Shopping Portal is a special website open only to Chase cardmembers that allows you to earn additional bonus Ultimate Rewards when making purchases at various online retailers. It's a fantastic way to increase your earnings and rack up points — you can learn more about this portal here.
There is also a United shopping portal, however. It's open to the public so it's not a benefit specific to the United card. Still, it can offer a lot of ways to earn extra miles.
---
Chase Travel Portal
The second unique perk for the Sapphire Preferred is the Chase Travel Portal. The Sapphire Preferred will allow you to redeem at a rate of 1.25 cents per point which is pretty good. It's not as lucrative as the 1.5 cents per point you get with the Sapphire Reserve, but it's still nothing to scoff at.
In some cases, it might make more sense to use the Chase Travel Portal than to transfer your miles to United, especially if you have the Sapphire Reserve. Find out more about the Chase Travel Portal here.
---
Approval odds
Both of these credit cards are going to require you to have good to excellent credit scores. And beyond that, you'll want to have established credit history spanning at least a couple of years before applying.
I wouldn't apply for either one of these cards if I was brand-new to credit cards and lacked a credit profile. If you want to read more about approval odds for the Sapphire Preferred you can do that here.
---
Final word
Both of these credit cards are worth considering. If you're interested in taking a few trips with United, then the Explorer Card can offer you a couple of hundred bucks in value each year which can entirely offset future annual fees.
The Chase Sapphire Preferred on the other hand is the more robust travel rewards card that will set you up with a strong and flexible sign-up bonus along with great bonus earning potential.
H-Town based Attorney turned credit card rewards expert. Founder of UponArriving.com.