I am always surprised to meet people who make travel bookings without ever taking a glance at the cancellation policy.
Generally, when it comes to travel you are dealing with two types of cancellation policies: prepaid bookings ("Pay Now") that force you to pay a fee to cancel and the "Pay Later" bookings that allow you more flexibility.
In this article, I will breakdown the Hertz cancellation policy and explain all of the potential fees you might have to pay and how you can avoid them by cancelling at the right time.
What is the Hertz cancellation policy?
The cancellation policy for Hertz depends on the type of rental that you booked (pay now vs. pay later). As long as you cancel and are not a no show, you will not be responsible for the entire price of a prepaid booking and instead will only have to pay a cancellation fee. The amount of that fee just depends on when you cancel and I will go into detail about those fees below.
Tip: Use the free app WalletFlo to help you travel the world for free by finding the best travel credit cards and promotions!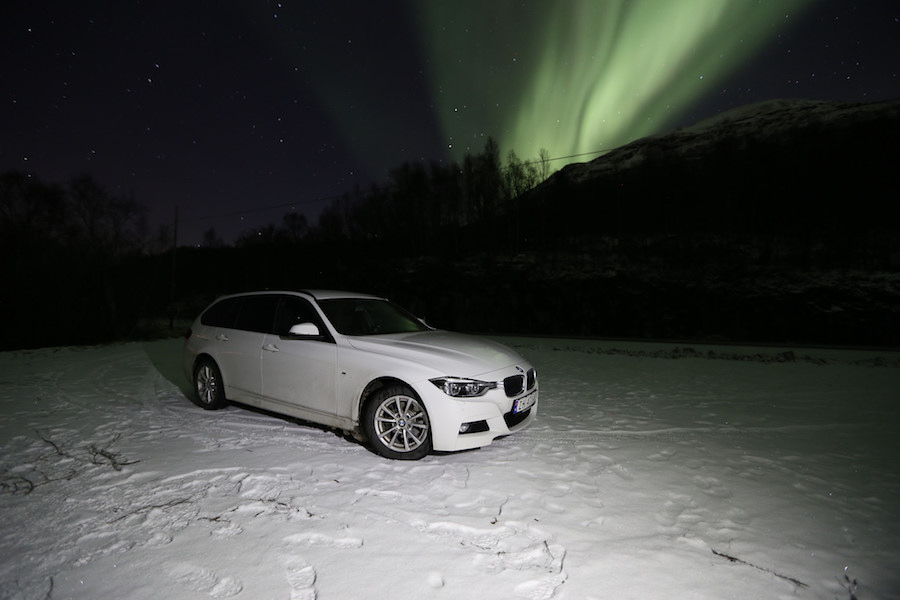 Coronavirus update
Hertz will be waiving cancellation fees for "restricted" travel areas.
If you made a pre-paid Hertz rental booking before March 13, 2020, you can have that reservation credited for a reservation up to 24 months. You will be allowed up to two changes before the scheduled pick up and if the modifications result in changes to the old amount, the difference will be charged or credited to your credit card.
If you have questions about your individual booking, contact Customer Care at 800-654-3131.
Hertz prepaid bookings
Hertz prepaid bookings are attractive because you can take advantage of the prepaid booking discount and save some money on your car rental. For example, I pulled up a sample booking and for the prepaid Pay Now booking I was asked to pay $70.12 and for the Pay Later I was asked to pay $87.65.
So by going with a prepaid booking I would have been able to save about $17 per day. These savings do come at the cost of a less flexible cancellation policy which I will break down in detail below.
Hertz prepaid (Pay Now) cancellation fees
Cancelling 24 hours within booking
If you cancel your Hertz booking before 24 hours after your booking and your pick-up time has not occurred yet then you can cancel the booking for no penalty.
This is very similar to how airlines allow you to cancel for no fee within a 24 hour window. As long as your pick up time is more than 24 hours out you can always take advantage of this. However, if you wait longer than 24 hours then you will have to pay certain fees depending on when you cancel.
Cancelling 24 hours before pick up time
If you cancel your Hertz booking 24 hours or more before pick up time, you will have to pay a $50 cancellation fee.
So if your trip was still a month away and you canceled later than 24 hours after booking, you would be subject to this $50 cancellation fee.
If the daily rate for your rental is lower than $50 then that will be your cancellation fee. For example, I found a booking for $45.73 per day and the cancellation fee was that same amount because the daily rate is lower than $50.
Cancelling within 24 hours before the pick up time
If you cancel your Hertz booking within 24 hours before the pick up time then you will have to pay the day rate of the rental
So if you had a rental scheduled for noon the next day and you cancel at 9 PM the night before then you will likely have to pay the day rate of the rental. So if the daily rental rate is $90, you'll be stuck with a $90 cancellation fee.
Again, if the daily rate is $50 or below, then this cancellation fee will be the same as the fee above.
No-show
If you end up simply not showing up to pick up your rental car, then you will have to pay the entire rental fee. So it is always recommended that you simply call in to cancel to avoid the high fees of a no-show.
Also, if you choose to end your rental short you will likely have to pay for the full amount. So for example if you booked a five day rental and only used it for three days you would still likely have to pay for the last two days if you had a prepaid booking.
Exceptions
In some cases you can get the cancellation fee waived, such as when someone traveling with you is sick and you're unable to take the trip with the car. In cases like that, simply contact Hertz and inquire about getting the fees waived (you might need to show documentation in some cases).
If you purchased your car rental with a credit card that has travel insurance, you can get reimbursed for these pre-paid car rental expenses.
Modify/Changes
If you end up making changes to your prepaid bookings then you will be responsible for the difference in price between your old booking and the new booking.
Possible changes that could incur a fee include changes to:
Drop off location
Pick up date and time
Drop off time and date
Vehicle group
Airline and flight number
NeverLost
Child seats
All other additional products
You can make these changes online or simply by calling in. If you are trying to monitor the price of a rental car then I would recommend you to look into this website. You will be able to track the price of your booking and get alerts if there is a price drop.
Tip: Something else to be aware of when it comes to prepaid bookings is that you need to have the credit card information and driver match at the time of rental. If you show up with a renter whose name is not on that credit card then you may not be able to take advantage of the special savings for a prepaid booking.
Tip: Use WalletFlo for all your credit card needs. It's free and will help you optimize your rewards and savings!
Hertz Pay Later cancellation fees (pay at the counter)
There are no cancellation fees for Pay Later bookings with Hertz.
This means that you can make a car rental booking and never even show up and you should not be charged anything (they probably won't even have your credit card information). With that said, they do request for you to cancel at least one day prior to the trip to help free up inventory for other customers.
Some people have reported that a pop-up window has showed up when they try to make a Pay Later looking and that the pop up window shows some cancellation fees (which are sometimes cheaper than the standard Pay Now cancellation fees).
This could be more common in high demand time frames or perhaps when dealing with higher end vehicles. It also could be more common in other destinations such as Europe. For example one person received the following message upon making a Pay Later booking:
NO SHOWS / LOST RENTALS – If you pay at location, fail to cancel your reservation and do not collect the vehicle on the pick up date, we reserve the right to make a No Show / Lost Rental Charge of EUR 65.00, GBP 65.00 (or the equivalent in the destination currency, exclusive of VAT) which recovers our administration costs. This will be taken from the credit card you used to make your booking. Currently applicable only to rentals in Europe and where the reservation for that rental was also made in Europe or in the United States.
So keep an eye out for that just in case.
Hertz customer service phone number
If you have any questions about the cancellation policy, you can always contact Hertz customer service at this phone number: 1(800)654-4173.
Hertz Gold Members
According to a Hertz agent I spoke with, Hertz Gold members don't get any special benefits regarding cancellation. However, if you have status with Hertz it wouldn't hurt to ask to get the cancellation fees waived because you never know what they might do.
If you are planning on making a car rental with Hertz then you should look into their loyalty program and sign up for it.
Hertz states, "Hertz Gold Plus Rewards numbers cannot be added to an existing reservation online." So you will want to add your Hertz Gold number at the time of booking for your convenience (they can probably do it via phone).
With Hertz Gold status, you might be able to take advantage of some perks like special upgrades and better selection of vehicles.
For example, here are some of the benefits offered by the top-tier status:
Confirmed vehicle availability of Standard Equipment Economy through Full-Size 4 door vehicles in the U.S. and Canada with a minimum 48 hour advance reservation.
Confirmed vehicle one-car-class upgrade available at all participating locations in the U.S., Canada and select European locations.
25% bonus on Hertz Gold Plus Rewards Points.
675 Rewards Points after every 15 qualifying rentals.
Read more about this elite status here.
Final word
Cancellation fees for rental cars are not nearly as strict as they are for hotels and airfare. With both of those type of bookings you can be forced to cover the entire cost of the ticket or booking if you choose to cancel a prepaid booking. Luckily with the rental car company Hertz you can avoid the fee entirely or simply pay a small amount when you cancel.

Daniel Gillaspia is the Founder of UponArriving.com and the credit card app, WalletFlo. He is a former attorney turned travel expert covering destinations along with TSA, airline, and hotel policies. Since 2014, his content has been featured in publications such as National Geographic, Smithsonian Magazine, and CNBC. Read my bio.