Opinions, reviews, analyses & recommendations are the author's alone, and have not been reviewed, endorsed or approved by any of these entities. UponArriving has partnered with CardRatings for our coverage of credit card products. UponArriving and CardRatings may receive a commission from card issuers. 
Hawaiian Airlines is Hawaii's state carrier as they connect every island to the rest of the US and international destinations. Yet, being based out of Hawaii doesn't make their baggage fees any cheaper than the rest of US carriers.
In this article, I'll discuss the specific Hawaiian Airlines baggage restrictions and fees for carry-ons, checked bags, and international flights, while showing you some ways to avoid these fees. I'll also talk about special circumstances such as for overweight baggage, pet policies, and military privileges.
Interested in finding out the hottest travel credit cards for this month? Click here to check them out!
---
What are Hawaiian Airlines baggage fees?
Hawaiian Airlines has a good international baggage allowance, but for domestic flights, Hawaiian airlines charges for each bag like almost every other US carrier. Below I will go into details outlining the allowance and fees for both carry-on and checked baggage.
---
Can I avoid Hawaiian Airlines baggage fees?
You can avoid Hawaiian Airlines baggage fees in several ways.
Premier Club Membership
Premier Club is a unique way to get elite style benefits via a paid membership. If you are a Premier Club member, you get benefits like two bags for free, better seat selection, Premier Club check-in, Premier Club Access, priority security lanes, and priority baggage handling. Here are the membership prices:
1st membership annual fee: $299 or 40,000 HawaiianMiles
Renewing membership annual fee: $249.00 or 35,000 HawaiianMiles
This can be huge if you are a family flying domestic flights frequently saving money on bags and receiving priority services along with lounge access.
You could save up to $70 for two bags each way for flying domestic. You would just have to fly 5 flights between the Hawaiian islands and North America for the membership to pay for itself with free baggage.
Elite status
Hawaiian Airlines has 2 elite statuses called Pualani Elite status. Each one offers benefits like free baggage or priority services.
Pualani Gold
30 segments or 20,000 flight miles
2 bags for free
Pualani Platinum
60 segments or 40,000 flight miles
3 bags for free
As Hawaiian is not part of any alliance, you won't be able to get free bags while having another airlines status.
With any airline loyalty program, elites are given special benefits as thanks. To some, benefits like priority services and lounge access are very valuable, but a free baggage allowance is just icing on the cake and can save money if you aren't flying in the premium cabin.
Fare types
The only fare type that includes bags would be first class. No true economy fare. Thus, if you wanted bags included in your ticket price, you must be flying in first class.
International destinations
All classes and cabins on Hawaiian Airlines will receive a free baggage allowance for international destinations. Some destinations like Japan, Korea, and China will receive extra baggage allowance for premium cabin.
Credit Cards
Hawaiian has one co-branded credit card via a major nationwide bank, but they also have a few cards issued by a local Hawaiian bank. In this article, we will go over the Barclay issued Hawaiian card as more people can access this card.
Hawaiian Airlines World Elite Mastercard
3x HawaiianMiles for purchases made directly with Hawaiian Airlines
2x HawaiianMiles on gas, dining, and grocery store purchases
1x HawaiianMiles on everything else
First checked bag free (only for cardmember)
Share Miles without fee
No foreign transaction fees
$99 annual fee (waived the first year)
This card has two unique features for frequent Hawaiian travelers, Share Miles without a fee and first checked bag is free. Those two features can be very unique in their own right.
Share Miles is a program where you can transfer miles to another person, friend or family member, without a fee. That means, it's easier to combine miles for an aspirational award. Then the first checked bag is free when holding this card for the primary cardholder.
Plus, this card comes with a decent bonus offer of 60,000 bonus HawaiianMiles after you spend $2,000 in the first 90 days.
Chase Sapphire Reserve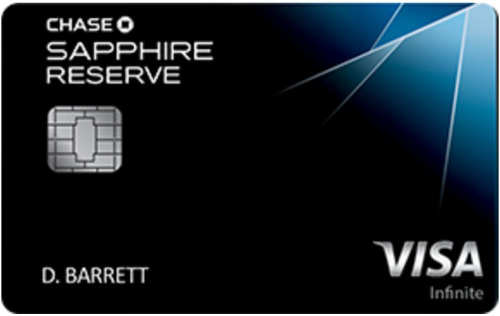 The Chase Sapphire Reserve is one of the hottest travel rewards credit cards. It earns 3X the points on dining and travel and comes with a host of valuable benefits. I would personally use this card to purchase airfare over other cards as it offers travel insurance on bookings for airfare and hotels made with this card. One of these perks is a $300 travel credit that can be used on anything that codes as travel, including your baggage fees.
Capital One® Venture® Rewards Credit Card
One of my favorite cards to use to cover miscellaneous travel purchases is the Capital One Venture card. It's a popular credit card that comes with an early spending bonus of $500 after you spend $3,000 in the first three months.
It earns 2% cashback on all purchases toward travel, and the points can be used to cover virtually any travel purchase.
---
Hawaiian Airlines personal item and carry-on restrictions
No matter what seat you are sitting in, you are allowed one free personal item and one free carry-on bag.
Personal item
You can bring one personal item for free on any Hawaiian Airlines flight in any cabin.
Surprisingly Hawaiian Airlines doesn't give any dimensions for maximum personal item size, but they have an official rule called Rule 17.A.2 for personal items.
Your personal item must be small enough to fit safely under the seat in front of you
The industry standard for maximum dimensions for a bag to fit under the seat in front of you would be 18 x 14 x 8 inches. Some examples of personal items would be a purse, briefcase, laptop computer, or small backpack.
Carry-on
You can bring one carry-on bag for free on any Hawaiian Airlines flight in any cabin.
45 linear inches max (must fit in the overhead bin or under your seat in front of you)
22 x 12 x 9 inches
25 lbs max
Hawaiian Airlines allows soft-sided garment bags or other large objects without any max size, but subject to space availability.
For your carry-on item, you can bring a suitcase, bag, garment bag, carrycot, pushchair or child seat for infants, and any required mobility aids, such as a wheelchair. Some items will be gate checked for free. As long as it doesn't exceed the dimensions above, you will be fine.
Musical instruments are also considered a carry-on item and must fit in the overhead bin or under the seat in front of you, no matter what size.
Liquids
The same TSA standards apply to Hawaiian Airlines flights operating within the US, arriving, and departing from the US. You can review a list provided by the TSA of permitted and prohibited items which may be included in carry-on baggage including the 3-1-1 Liquids Rule.
---
Hawaiian Airlines checked baggage fees
The prices below are for one-way Hawaiian Airlines flights, not roundtrip, and must not exceed 62 in (157 cm) in overall dimensions. Here are all the fees for all the destinations and regions below:
| | Neighbor Island | North America | International and first class |
| --- | --- | --- | --- |
| 1st bag | $25 | $30 | Free |
| 2nd bag | $35 | $40 | Free |
| 3+ bag | $50 | $100 | $150 |
Out of all the US carriers, Hawaiian is one of the best when it comes to the least cumbersome fee structure to the destinations they fly. Of course, it's not Southwest simplicity, but Hawaiian at least doesn't confuse passengers as much as other airlines like AA.
Remember, if you have status, you don't have to pay these fees, even when you are flying on a Basic Economy ticket.
In comparison to other major airlines that fly to Hawaii a lot, United charges the following rates:
$30 for the first checked bag
$40 for the second checked bag
$150 to $200 for the third checked bag ($200 for some international flights)
---
Hawaiian Airlines checked baggage allowance
Hawaiian Airlines checked bags must not exceed 62″ in overall dimensions and exceed 50 lbs if you are flying main cabin or premium cabin (business/first class).
For flights to/from Australia and New Zealand and you're seated in the main cabin or business class, bags can be up to 70 lbs in max weight. For flights to/from Japan and Korea and you're seated in business class, bags can be up to 70 lbs in max weight.
---
Hawaiian Airlines excess checked baggage fee
Hawaiian Airlines overweight bags and/or bags that exceed the dimensions will receive an extra fee, as explained below.
Oversize bags
Bags flying on Hawaiian Airlines larger than 62 inches overall dimensions will have an oversize fee. Hawaiian Airlines won't accept checked bags over 80 inches overall dimensions. Prices below are for each way that the bag is between the overall dimensions of 62-80 inches.
Neighbor Island: $35
North America: $100
International: $150
Overweight bags
Hawaiian Airlines won't accept checked bags over 100 lbs.
| | 51-70 lbs | 71-100 lbs |
| --- | --- | --- |
| Neighbor Island | $35 | $70 |
| North America | $50 | $200 |
| Australia or New Zealand | $0 | Not accepted |
| Japan or Korea | $50 (Business class: $0) | $400 |
| Pago Pago | $50 | $400 |
| Papeete | $50 | Not accepted |
Remember these fees will go on top of the regular checked luggage fees.
---
Hawaiian Airlines sport baggage
Sport bags or equipment are considered special items on Hawaiian Airlines. Some are exempt from the allowance stated above, but most will have to comply with the rules or have fees to be checked. Rule 18.D explain special items with the most up-to-date information from Hawaiian Airlines.
Antlers
Archery
Baseball bats
Bicycle
Bowling
Camping equipment
Curling equipment
Fencing equipment
Fishing
Golf clubs
Hang gliders
Hockey, cricket and lacrosse equipment
Javelin and pole vault
Oars and paddles
Parachute
Scuba gear (with tanks)
Scuba gear (without tanks)
Shooting equipment
Skateboards
Skis (snow/water) and snowboards
Watersports boards
Tennis, badminton, squash, or racquetball
Windsurf or kitesurfs
How to check sports baggage for Hawaiian Airlines flights
After verifying Rule 18.D special items, aka sports baggage, you can either check your sporting equipment normally at the airport just as you would any other bag.
As some sporting equipment is big and bulky, aka oversized, it's best to arrive at the airport earlier than you might would with normal checked luggage as oversized luggage can take a few extra minutes to check.
---
Hawaiian Airlines military baggage policy
Hawaiian Airlines allows active-duty military personnel and dependents traveling on orders to get 4 checked bags for free, up to 70 lbs and 80 linear inches. Dependents traveling without an active duty military family member must present the orders at check-in. While the military personnel must show a valid active-duty military ID.
Traveling on leisure, you are able to check 2 bags for free, up to 50 lbs and 62 linear inches. For leisure travel, this benefit is only for the active military personnel and not for dependents. One must present an active duty military ID at check-in.
If you want to learn more about military benefits for airlines, I suggest reading our article.
---
When can I check-in my bags for Hawaiian Airlines?
Hawaiian Airlines check-in depends on your departure city and destination.
Minimum check-in time for Hawaiian Airlines
Neighbor Island flights: 30 minutes before scheduled departure
North America flights: 45 minutes before scheduled departure
International flights: 60 minutes before scheduled departure
The above times aren't suggested times for checking into your flight. These are cutting it close and you still would have to get through security. I would suggest checking with the departure airport as each international airport is different.
Suggested check-in time for Hawaiian Airlines
Neighbor Island flights: 1.5 hours before scheduled departure
North America flights: 2.5 hours before scheduled departure
International flights: 3 hours before scheduled departure
I do think these suggested check-in times are pretty extreme, I personally like to arrive at the airport 2 hours before scheduled international departures if I don't have any priority access. However, arriving earlier minimizes the risk of missing a flight. Especially as lines can be long for check-in…
As always, check the policies for the departure airport as some airports have different policies in foreign countries.
---
Hawaiian Airlines pet policy
For the pet lovers out there that want to travel with their pet on Hawaiian Airlines with limitations as I explained below.
Pets traveling Hawaiian Airlines in the cabin
Pets are only allowed to travel inter-island flights and flights leaving Hawaii.
No pets are allowed to travel on flights to Hawaii (service animals are the exception)
Animal health certificate must be obtained before departure from Hawaii
Pets are only allowed for domestic North American flights
One pet per passenger
Pets must be in an approved carrier able to fit under the seat in front of you
Pets aren't allowed in first class
Pets aren't allowed to fly into New York (JFK) or Boston (BOS)
As you can see, these rules are strict. You can read the most up to date rules here, but the rules above are standard for Hawaii based travel as the state is strict about environment, diseases, and agriculture.
Fees for pets traveling in the cabin
Hawaiian Airlines fees for pets traveling inside the cabin are a reasonable $35 for inter-island Hawaii flights. For flights to North America, the fee is $175 for a pet.
Pets traveling Hawaiian Airlines as checked baggage
Similar to above, Hawaiian Airlines is strict about pets traveling as checked baggage. You must contact reservations 48 hours prior departure to add your pet as checked baggage. You can contact reservations at 1-800-367-5320
Fees for inter-island Hawaiian flights are $60 and $225 for North America flights. You can read more here.
---
What if my bags are lost or damaged on Hawaiian Airlines?
If your bags are lost or damaged make sure you report it to Hawaiian Airlines immediately. It is imperative to make a claim in person or online after the flight.
You can either go to baggage services at the airport or online. Please refer to this link.
---
What if I lost an item on Hawaiian Airlines?
It is best to find a Hawaiian Airlines representative at the airport before leaving. They could go back on the aircraft for you as federal regulations prohibit you from entering the aircraft again.
If want to file a lost and found report, you must contact the Central Baggage Service. Otherwise, follow the steps here if you're still within the terminal.
---
Final word
Hawaiian is a wonderful boutique full-service US-flagged carrier. It brings excitement to many as they take you to an amazingly beautiful destination like Hawaii or to a new one abroad. However, as a carrier with baggage fees, it still will tack on fees for neighbor islands and North American flights, that can still be avoidable.
I do hope the guide above was helpful and enjoy your next destination.
Cover photo by Karthik Sridharan via Flickr
UponArriving has partnered with CardRatings for our coverage of credit card products. UponArriving and CardRatings may receive a commission from card issuers. Responses are not provided or commissioned by the bank advertiser. Responses have not been reviewed, approved or otherwise endorsed by the bank advertiser. It is not the bank advertiser's responsibility to ensure all posts and/or questions are answered.
Steve is a senior contributor for UponArriving and spends close to 300 nights a year in hotels while traveling the world and trying to eat as much as he can. Steve has spoken at summits like the FBZ Elite Summit in Austin. He holds top-tier elite status with almost every hotel program as a Marriott Ambassador, Hyatt Globalist, Hilton Diamond, IHG Spire, and GHA Black. Utilizing credit card points and miles, Steve takes over 100 flights per year while experiencing some of the top first class and business class cabin in the sky.