Opinions, reviews, analyses & recommendations are the author's alone, and have not been reviewed, endorsed or approved by any of these entities. UponArriving has partnered with CardRatings for our coverage of credit card products. UponArriving and CardRatings may receive a commission from card issuers. 
Both Southwest and JetBlue are two of the most popular low cost carriers in United States. They both offer some low fares that you can take advantage of to various locations in the country but they also come with some additional features that set them apart from other airlines.
In this article I will take a look at different aspects of what these two airlines have to offer and compare them to each other. I'll cover everything from credit cards and legroom to baggage fees and flight networks.
---
Southwest credit cards
Southwest credit cards are issued by Chase and there are multiple options that you can choose from. There are three different personal credit cards and two business credit cards.
2 points per $1 spent on Southwest purchases and Rapid Rewards Hotel and Car Rental Partner purchases
3,000 anniversary points
2 points per $1 spent on Southwest purchases and Rapid Rewards Hotel and Car Rental Partner purchases
No foreign transaction fees
6,000 anniversary points
Earn 1,500 Tier-Qualifying Points for every $10,000 in purchases, up to 15,000 Tier-Qualifying Points each calendar year
Business version also available.
Bonus spending:

2X Rapid Rewards on Southwest purchases
2X Rapid Rewards on hotel and car rental partner purchases.
1X Rapid Rewards on all other purchases

$75 Southwest annual travel credit
7,500 anniversary points each year
Four Upgraded Boardings per year when available.
20% back on in-flight drinks, WiFi, messaging, and movies
No foreign transaction fees
Earn tier qualifying points towards A-list Status
$149 annual fee applied to your first billing statement
9,000 bonus points after your Cardmember anniversary.
3 points per $1 spent on Southwest Airlines purchases.
2 points per $1 spent on social media and search engine advertising, Internet, cable and phone services and 1 point per $1 spent on all other purchases.
4 Upgraded Boardings per year when available
Inflight WiFi Credits
A-List credits
Global Entry or TSA Pre-Check Fee Credit
Employee cards added at no additional cost
$199 Annual Fee
With Southwest, you can get both a personal and a business credit card and sometimes earn enough Rapid Rewards to earn the coveted Companion Pass. The Companion Pass is special because it allows a companion to fly for free with you for up to two years. It is one of the most valuable perks and should be considered by anybody who does a lot of flying domestically.
---
JetBlue credit cards
JetBlue has three credit cards issued by Barclays. The most popular option is probably the JetBlue Plus, which comes with the following features:
6X on JetBlue purchases
2X on Restaurants and grocery stores
Free first checked bag
TrueBlue Mosaic benefits for one year after you spend $50,000 or more on purchases annually with your card
5,000 points on account anniversary
10% rebate on points redemptions
50% savings on eligible inflight purchases including cocktails and food
---
Overall, I am a bigger fan of the Southwest credit cards because of the opportunity to earn the Southwest Companion Pass.
Still, the JetBlue Plus card has a lot of value to offer. I like its 5,000 points every anniversary, 10% rebate on points (which adds value to the sign-up bonus), and the ability to spend into elite status. And while JetBlue points have not been worth quite as much as Rapid Rewards in my experience, the JetBlue Plus card offers better earnings on airline purchases with 6X.
---
Transfer partners
Both Southwest and JetBlue are transfer partners of Chase Ultimate Rewards. But JetBlue is also a transfer partner of the other programs including:
American Express (250 Amex points for every 200 points)
Capital One (2:1)
Citi (1:1).
Thus, there are more opportunities to transfer your points in to JetBlue and you could build up a JetBlue points balance up quicker.
---
Flight network
JetBlue serves a lot of flights out of New York, Boston, and Washington but in some other parts of the country, you'll need to connect through one of those locations. For example, if I want to fly JetBlue out of Houston it is usually a very inefficient route to places outside of the East Coast.
Meanwhile, Southwest has many flights out of Chicago, Baltimore-Washington, Denver, Las Vegas, Dallas, Phoenix, and other major cities.
I have found Southwest to be much easier to get around the country because they offer more flight options to a lot of destinations out of major cities. JetBlue will offer you a lot of options when traveling to or from the East Coast, but you can find plenty of flights just about anywhere with Southwest.
Keep this in mind, in 2017, Southwest transported 157,000,000 passengers compared to JetBlue's 40,000,000. Thus, Southwest serves almost 4 times the amount of passengers as JetBlue, which isn't surprising considering JetBlue's fleet size is around 280 and Southwest's is around 750.
When it comes to international flights, JetBlue has more destinations though both serve some very popular international destinations and you can read about Southwest international destinations here. Also, Southwest just started to fly routes to Hawaii.
---
Punctuality
Southwest has better punctuality than JetBlue. They also have fewer cancellations. You have to attribute a lot of the delays and cancellations to geography but because you often have to route through the Northeast with JetBlue, that data is still relevant.
Although delays and cancellations may be more common, I do like JetBlue's no overbooking policy.
---
Baggage fees
Southwest will allow you to fly with two free checked bags on every flight. This is a significant potential savings for many people and should always be factored into the flight price.
With JetBlue, you will have to pay for your first checked bag and here are the prices you can expect:
1st checked bag: $35
2nd checked bag: $45
3rd+ checked bag: $150
You can read more about the JetBlue baggage fees here.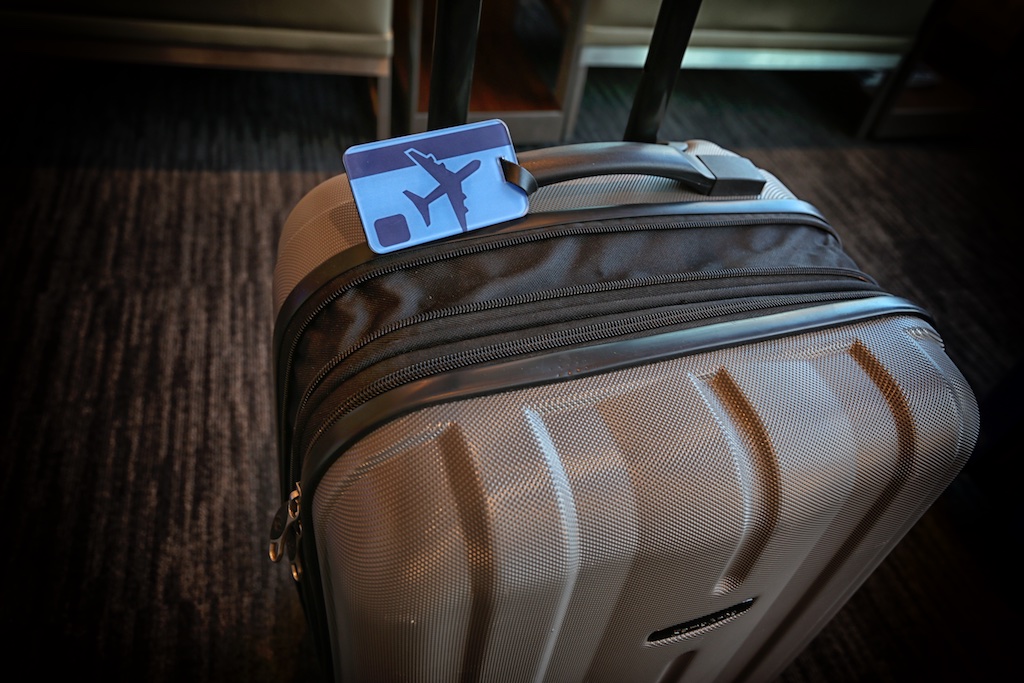 ---
Change fees
Southwest allows for free changes, which is a huge factor to consider when making a booking. Meanwhile, JetBlue will charge you fees depending on how expensive your fare was.
For example, for changes in cancellations to Blue and Blue Plus fares under $100, you would have to pay $75 per person plus difference in fare and for fares between $100 and $149.99, you would have to pay $100 per person plus difference in fare. The price continues to go up the more expensive the fare.
The lack of baggage fees and change fees is what really distinguishes Southwest from JetBlue in my opinion. It sort of solidifies Southwest as more of a budget airline.
---
Travel funds
JetBlue does have a more generous policy when it comes to its travel credits. With JetBlue you can use them for other people. So if you have three other people traveling with you, you could book their flights with funds from your Travel Bank.
This is not the same as the travel credits for Southwest, which require you to use them for the passenger who received the credit. One workaround for those travel credits for Southwest is that you can convert them into LUV vouchers which can be used for other people although there is a fee associated with that conversion. You can read more about Southwest travel credits here.
---
Legroom
JetBlue is known for having great legroom in its aircraft. Below, you can see just how much legroom JetBlue has:
A320: 34″
A320: 32″
A321: 33″
A321: 32″
Embraer E-190: 32″
Now compare those results with Southwest.
Boeing 737-700: 31″
Boeing 737-800: 32-33″
Boeing 737 MAX 8: 32-33″
So in some cases the legroom is actually the same. However, since JetBlue flies the A320 for most routes and Southwest flies these 737-700 on most routes, you'll usually get an extra inch or two of legroom with JetBlue. An extra inch or two may not sound like a whole lot but it can actually go pretty far when it comes to comfort. This is especially true if you are on the taller side.
---
Boarding
With Southwest there is an open boarding policy. This means that you do not have assigned seats and instead you find your seat as you board. It is not as chaotic as it sounds since you are given a boarding position at check-in and the process usually goes pretty smoothly in my experience.
With JetBlue, they have more of a traditional boarding process where you can reserve your seat. Some people despise the open boarding policy with Southwest, while others like me don't mind it all. It all depends on how much assurance you need about your seat. You can always look into Southwest EarlyBird for help with securing a better seat with Southwest, though.
---
Business class
Southwest has something called Business Select but this is not a "true" business-class. I say that because there are no special seats with extra leg room in Southwest planes. But that doesn't mean that you will not get any additional perks. If you purchase a Business Select ticket you can get the following benefits:
Guaranteed A1-A15 boarding
Fly By lane access
Free premium drink
12 Rapid Rewards per dollar spent
Fully refundable fare
Standby
However, JetBlue has a real business class. In fact, it is arguably one of the best products for flying around the US, especially from a value perspective. This product is known as Mint and gets fantastic reviews. There are two different versions of Mint seats and one of them includes a suite. So if you truly value luxury and comfort, Southwest can't compete with this. (It should be noted that this type of cabin is only available on select routes.)
---
Elite status
Southwest A-List
Southwest has two levels of elite status.You can earn A-List If you meet the following requirements in a calendar year:
25 one-way qualifying flights OR
35,000 tier qualifying points
Here are the Southwest A-List benefits.
Priority boarding
Priority security and check-in lanes
25% bonus earning (7.5X per dollar for Wanna Get Away fares)
Free same day standby
Dedicated A-List phone number
You can earn A-List Preferred if you meet the following requirements in a calendar year:
50 one-way qualifying flights OR
70,000 tier qualifying points
The benefits for A-list Preferred are extremely similar to the benefits for A-List.
Priority boarding
Priority security and check-in lanes
100% bonus earning (12X per dollar for Wanna Get Away fares)
Free same day standby
Dedicated A-List phone number
Free in-flight wifi
JetBlue Mosaic
JetBlue only has one level of elite status and it is known as Mosaic. It can be earned by meeting the following requirements:
15,000 base flight points within a calendar year

OR
Fly

30 segments plus 12,000 base flight points within a calendar year.
You will normally earn 3 base flight points for every dollar spent, so spending $5,000 will get you Mosaic. Here are all of the Mosaic benefits.
First and second bag free

Change and cancellation fees waived

15,000 bonus points upon qualifying for Mosaic

Expedited security line

Early boarding

Complimentary drinks

6 points per dollar if you book a Blue fare on jetblue.com
Some of the key Mosaic benefits like free baggage and no change fees are already provided by Southwest to non-elites so they don't feel as valuable in the context of this comparison. I really like the 15K bonus for achieving Mosaic status but 7.5X per dollar for Wanna Get Away fares offers more value than 6X TrueBlue points on Blue fares.
It's also nice that Southwest continues to reward frequent flyers with a second-tier of A-List, which allows for even higher earnings on flights of at least 12X. So to me, Southwest has the more rewarding program for frequent flyers.
---
In-flight entertainment
In-flight entertainment is going to be better on JetBlue. The reason is that they have built-in TV screens and planes more equipped with Wi-Fi (JetBlue is the only airline with free high-speed Wi-Fi at every seat).
With Southwest, there aren't any TV screens and you have to bring your own device in order to stream in-flight entertainment. The internet connections are not always so great so streaming can be a frustrating experience.
---
Partners
JetBlue is partnered up with a lot of well-known international carriers. This gives it a distinct advantage because you can earn miles with a lot of different airlines including:
Aer Lingus
Aeroflot
Air China
Air India
All Nippon Airways
Asiana Airlines
Avianca Airlines
Azul
British Airways
Brussels Airlines
Cape Air
Cathay Pacific
Southwest does not have a long list of partners so JetBlue easily wins this.
---
Final word
Overall, each airline has its strengths and weaknesses. I personally feel like Southwest has more value to offer for those looking to travel on a budget. With the potential savings of the Companion Pass and the two free checked bags and no change fees, there is a lot of potential to save. It is also very nice to have a much more expansive flight network which makes finding cheaper (and more convenient) flights easier.
JetBlue also has a lot of value to offer but they also have more of a premium experience with more legroom, better in-flight entertainment, and of course a true business-class product. My only major complaint is the smaller flight network which makes flying JetBlue very inconvenient out of some major cities.
UponArriving has partnered with CardRatings for our coverage of credit card products. UponArriving and CardRatings may receive a commission from card issuers. Responses are not provided or commissioned by the bank advertiser. Responses have not been reviewed, approved or otherwise endorsed by the bank advertiser. It is not the bank advertiser's responsibility to ensure all posts and/or questions are answered.
Daniel Gillaspia is the Founder of UponArriving.com and creator of the credit card app, WalletFlo. He is a former attorney turned full-time credit card rewards/travel expert and has earned and redeemed millions of miles to travel the globe. Since 2014, his content has been featured in major publications such as National Geographic, Smithsonian Magazine, Forbes, CNBC, US News, and Business Insider. Find his full bio here.