JetBlue Airways is one of my favorite domestic airlines with a solid product in both economy and business. Probably the best transcontinental business class experience you can get. However, JetBlue does charge for bags on their cheapest fare and it does add up.
In this article, I'll discuss the specific baggage fees for carry-ons, checked bags, and international flights and show you some ways to avoid these fees. I'll also talk about special circumstances such as overweight baggage, pet policies, and military privileges.
Interested in finding out the hottest travel credit cards for this month? Click here to check them out!
What are the JetBlue Airways baggage fees?
JetBlue allows one free personal item on all fares and one free carry-on luggage (except Blue Basic) but charges flat checked baggage fees depending on how many pieces of luggage you want to be checked.
Bags bought on or before January 15, 2020, will have slightly cheaper checked baggage fees than bags bought on or after January 16, 2020. I will go into detail below.
Tip: Use the free app WalletFlo to help you travel the world for free by finding the best travel credit cards and promotions!
How can I avoid the baggage fees?
There are a few different ways that you can avoid baggage fees with JetBlue.
JetBlue Mosaic
JetBlue's one tier loyalty program is called Mosaic which is very straightforward compared to other loyalty programs. To obtain Mosaic status, you need to achieve one of the following bullets below:
15,000 flight points
30 segments and 12,000 flight points
Spend $50,000 on the Barclay JetBlue Plus Card
Mosaic members receive 2 free checked bags on any JetBlue flight and many other benefits like expedited security, early boarding, and complimentary alcoholic beverages onboard. You can read more about Mosaic status here.
Fare options
Blue Basic, Blue, Blue Plus, Blue Extra, and Mint are the different fares JetBlue allows you to choose from while booking. The difference between these fares are the fees, expedited security, and seat. Blue Basic and Blue fare, JetBlue's cheapest fares, come with no checked bags. For Blue Plus and Mint it goes as follows:
Blue Plus: 1 free checked bag
Blue Flex: 2 free checked bags (fare not being sold anymore)
Mint: 2 free checked bags
Each fare is priced differently on each route and changes every day depending on the seats left for that fare on that route and on that day.
Blue Plus fares are normally $27 more than Blue fares, but there is a major downside, JetBlue got rid of Blue Plus from many of its routes.
Credit Cards
You can utilize certain credit cards to receive a free checked bag, reduce, or eliminate your baggage fees on JetBlue
JetBlue Plus Card
The JetBlue Plus Card is a decent credit card that gives you 1 checked bag, $100 credit after purchasing a vacation package, 50% off on in-flight purchases, spend $50,000 get Mosaic status, and 10% points rebate. It does have a $95 annual fee, but it is a good airline card if you're a Jetblue loyalist.
Chase Sapphire Reserve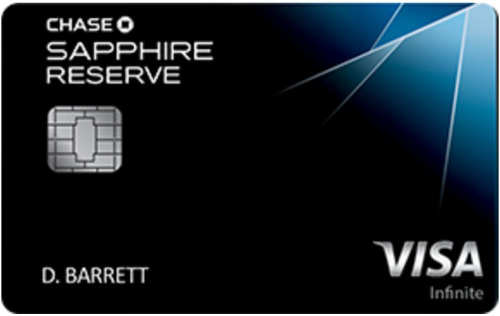 The Chase Sapphire Reserve is one of the hottest travel rewards credit cards. It earns 3X the points on dining and travel and comes with a host of valuable benefits. One of these perks is a $300 travel credit that can be used on anything that codes as travel, including your baggage fees.
Capital One Venture Rewards Credit Card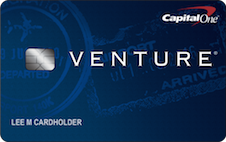 One of my favorite cards to use to cover miscellaneous travel purchases is the Capital One Venture card. It earns 2% cash back on all purchases toward travel, and the points can be used to cover virtually any travel purchase.
JetBlue Airlines personal item and carry-on restrictions
Each passenger can bring onboard one personal item and one carry-on bag.
Personal item
Each passenger can bring one personal item onboard and can be anything that is able to go under the seat in front of you. Personal items must not exceed:
17″ Length (43.2 cm)
13″ Width (33 cm)
8″ Height (20.32 cm)
JetBlue gate agents are lenient, so as long as it looks like it will fit under the seat, they will let it go. Some examples of personal items would be a briefcase, purse, laptop, and small backpack
Carry-on
Each passenger can bring one carry-on onboard. The carry-on must not exceed:
22″ Length (55.88 cm)
14″ Width (35.56 cm)
9″ Height (22.86 cm)
Again, JetBlue gate agents are lenient. They never check how big your suitcase it, sometimes I have seen people bring on huge bags that have to be shoved in the overhead bins.
Liquids
The same TSA standards apply to JetBlue flights as it does to any other US flight. You can review a list provided by the TSA of permitted and prohibited items which may be included in carry-on baggage including the 3-1-1 Liquids Rule.
JetBlue Airlines checked baggage fees
The prices below are for one-way flights, not roundtrip, and must not exceed 62″ (157.48 cm) in overall dimensions or exceed 50 pounds (22.68 kg). The fees below apply to checked bags added at the airport or within 24 hours of departure.
Tickets booked on or after 1/16/2020:
1st checked bag: $35
2nd checked bag: $45
3rd+ checked bag: $150
Tickets booked booked on or before 1/15/20:
1st checked bag: $30
2nd checked bag: $40
3rd+ checked bag: $150
If you wish to add a bag to your reservation 24 hours or less prior to departure, then it will cost you an extra $5. So, if you want to check a bag at the airport, it will cost you $40 for your 1st bag and $50 for your 2nd bag.
It is sad that JetBlue keep raising its fees faster than any other airline. That is why JetBlue has two different prices for tickets bought before or after a certain date. When you compare to other airlines, JetBue is being more pricey for baggage.
For example, United charges the following rates:
$35 for the first checked bag
$45 for the second checked bag
$150 to $200 for the third checked bag ($200 for some international flights)
Of course, don't forget that airlines like Southwest allow you to check two bags for free.
If you want all the tips on how to deal with checked baggage and how to avoid fees, be sure to check out the ultimate guide to checked luggage here.
JetBlue checked baggage allowance
Checked bags must not exceed 62″ (157.48 cm) in overall dimensions or exceed 50 pounds (22.68 kg), otherwise, there will be a fee.
Do note boxes aren't accepted as checked baggage on international flights, except for flights to/from Cuba.
JetBlue Airlines baggage fees for international flights
JetBlue charges the same baggage fees as any domestic flight. JetBlue makes it simple for baggage fees, unlike other US carriers that have fees that vary between different international destinations.
The prices below are for one-way flights, not roundtrip, and must not exceed 62″ (157.48 cm) in overall dimensions or exceed 50 pounds (22.68 kg)
Tickets booked on or after 1/16/2020:
1st checked bag: $65
2nd checked bag: $105
3rd+ checked bag: $200
Tickets booked booked on or before 1/15/20:
1st checked bag: $30
2nd checked bag: $40
3rd+ checked bag: $150
Do note: Dominican Republic, Haiti, Peru, and Trinidad & Tobago have certain requirements for checked luggage. It's best to refer to their webpage about international travel for the most accurate information.
JetBlue Airlines excess checked baggage fee
Overweight bags and/or bags that exceed the dimensions will receive an extra fee:
Bags that weigh 51 lbs (23.13 kg) to 99 lbs (44.91 kg), the fee will be $150 per bag.
Bags that exceed dimensions of 63″ in (160 cm) to 80 in (203.3 cm)(including wheels and handles), the fee will be $150 per bag.
When can I check-in bags for JetBlue Airlines?
You can check-in as early as 6 hours prior to the scheduled departure (depending on your departure city). For airports that only serve one JetBlue flight a day, the check-in counters typically only open up 3 hours prior to the scheduled departure.
Bags must be checked in at least 40 minutes prior to the scheduled departure on domestic flights. For international flights, bags must be checked in at least 60 minutes prior to the scheduled departure.
Can I travel with smart luggage (smart bags) on JetBlue?
You are allowed to travel with smart bags on JetBlue but you must have the lithium battery removed from the bag and the battery carried in the cabin.
The bag (without the battery) can be transported as a carry-on or checked bag.
JetBlue Airlines military baggage fees
If you're active duty in the US military, your bags can fly for free in the following circumstances:
Active duty traveling for leisure: 2 bags free
Active duty traveling for duty: 5 bags free
Any dependents on the same PNR (passenger name record) as the active duty passenger will receive the same baggage waivers.
For leisure travel, you will be required to show DoD Common Access Card at the check-in counter to have the baggage fees waived. While traveling on orders, you must show both DoD CAC and travel orders at the check-in counter.
Tip: Use the free app WalletFlo to help you travel the world for free by finding the best travel credit cards and promotions!
Sports equipment and special items on Jetblue flights
JetBlue has a sporting equipment and special items webpage detailing each item and how to pack them.
Some equipment and items they allow are as follows:
Bicycles
Baseball
Bowling
Surfing
Drones
Fishing
Golfing
Scuba
Skateboards
Skis/Snowboards
Kitesurfing
Windsurfing
and other equipment
JetBlue Airlines pet policy
Pets can travel on JetBlue for $125 each way. JetBlue recommends paying in advance at booking or calling 1-800-538-2583. You can also pay at the "Full Service" check-in counter and add your pet to the flight, but there is a limited amount of pets on each flight.
Pet carriers count towards one carry-on bag. Pet carriers cannot exceed 17″L x 12.5″W x 8.5″H and a total weight of 20 lbs with the pet carrier. You must have ID tags, pet license, approved pet carrier, and vaccinations with documentation.
At the airport, check-in your pet at the "Full Service" counter. At security remove your pet and carry or walk it while the pet carrier is x-rayed. While onboard your pet must stay inside the carrier.
Pets can not travel to Jamaica, Barbados, St Lucia, Cayman Islands, and Trinidad and Tobago. Pets aren't allowed on interline flights, which are partner airlines.
When you travel with your pet, you will earn 300 TrueBlue points on each segment.
What if my bags are lost or damaged?
If your bags are lost or damaged make sure you report it to JetBlue. It is imperative to make the claim in person, but you can still contact JetBlue after leaving the airport within 4 hours of landing.
You can either go to baggage services at the airport or call the Customer Baggage Assistance center at 1-866-538-5438.
What if I lost an item on JetBlue?
You can contact JetBlue lost and found by filling out their online form here, but it is best to find a crewmember at the airport before leaving and reporting the lost item to the JetBlue crewmember.
Final word
JetBlue does provide free amenities like good wifi, lots of legroom, and limited seatback entertainment, they have to charge somewhere, and it's with checked bags. Luckily loyal JetBlue Mosaics and JetBlue Plus Card holders can have bags fly for free. However, Jetblue is just like any US airline, and bags don't fly free.
Daniel Gillaspia is the Founder of UponArriving.com and creator of the credit card app, WalletFlo. He is a former attorney turned full-time travel expert covering destinations along with TSA, airline, and hotel policies. Since 2014, his content has been featured in major publications such as National Geographic, Smithsonian Magazine, Forbes, CNBC, US News, and Business Insider. Find his full bio here.