Opinions, reviews, analyses & recommendations are the author's alone, and have not been reviewed, endorsed or approved by any of these entities. UponArriving has partnered with CardRatings for our coverage of credit card products. UponArriving and CardRatings may receive a commission from card issuers. 
The Chase Sapphire Reserve benefits are loaded with value, which is why I still consider it to be the #1 travel rewards credit card on the market for non-beginners who know how to maximize their travels. But it pays to know a little about these perks so you don't miss out on cool opportunities like going to the Emmy's or valuable travel protections like primary rental car coverage.
Here's a look at 33 Chase Sapphire Reserve benefits that you'll want to maximize.
---
1. 50,000 point welcome bonus
The Chase Sapphire Reserve comes with a welcome bonus of 50,000 points after you spend $4,000 in the first three months. At one point, the Reserve came with a welcome bonus of 100,000 points but I don't think we're going to see that bonus return to the public anytime soon.
Still, the 50,000 points bonus is still very valuable, although it is 10,000 points under the Chase Sapphire Preferred's 60,000 point offer.
The value of the 50,000 point welcome bonus depends on how you redeem your points, though.
Cash back
50,000 points can be redeemed for $500 cash back. While I don't usually recommend cashing in Ultimate Rewards for cash back, it's nice knowing the "base line" value of your points.
Redeeming your welcome bonus for cash back at a rate of 1 cent per point would leave you with $500 worth of value, which isn't bad at all. Compare this cash back rate to other transferrable currencies like Citi ThankYou Points which only allow you to get a cash back statement at a rate of .5 cents per point — this is twice as much.
It's just not the optimal way to use your points. Instead, you'll get much more value when using your points for travel.
Travel
You can use your points toward travel in a couple of ways. First, you can transfer your points out to different travel partners. Second, you can utilize the Chase Travel Portal. I'll discuss both of these.
---
2. Travel partners
You can transfer your Ultimate Rewards out to some amazing travel partners all at a 1:1 ratio.
With these travel partners you can fly all around the world in business and first class while in the comfort of spacious suites while enjoying great dining and fine champagne. While it does take a little but more work to figure out how to maximize your points with these partners, it's well worth it in my opinion.
Here are all of the current Chase transfer partners:
Aer Lingus
British Airways Executive Club
Emirates
JetBlue
Flying Blue (Air France/KLM)
Iberia Airways
Singapore Airlines KrisFlyer
Southwest Airlines Rapid Rewards
United MileagePlus
Virgin Atlantic Flying Club
Hyatt
Marriott
IHG
I've had the privilege to experience some very memorable flights on several of these partners. Some of the experiences that stick out are:
If you use your Ultimate Rewards to fly on these partners, you'll end up with with some incredible value in many instances.
Hyatt is the best Chase Ultimate Rewards hotel partner because you typically get the most value with them compared to the others. I've enjoyed some great stays at these partners like the Hyatt Ziva in Jamaica (an all-inclusive resort) and the Ritz-Carlton Hong Kong, among many others.
Chase also has co-branded credit cards with Hyatt, Marriott, and IHG which make it even easier to build up balances for these programs.
---
3. Chase Travel Portal
Chase has its own travel portal where you can book airline tickets, hotels, and more.
But you get the most value from this portal when you have the Chase Sapphire Reserve.
When you hold the Sapphire Reserve, you'll get 1.5 cents per point of value for your Ultimate Rewards.
Compare that to the 1.25 cents per point you get with the Chase Sapphire Preferred and the 1.0 cents per point you get with the Chase Freedom cards. Or compare it with other major banks like Citi and Amex where you may only get one cent per point on travel portal redemptions (there are some exceptions).
It might not sound like a lot but getting 1.5 cents per point through the portal can make it a lot easier to travel for free, since you don't have to worry about things like black-out dates and award inventory.
I recently used the Chase travel portal to book a suite at the beautiful St. Pancras Renaissance Hotel London, which was well worth it. If I used my Marriott points, I would not have been able to cover the suite with points, so the travel portal opened up better travel possibilities. What I like best is that you can still sometimes get elite benefits, even when booking through the portal.
---
4. $300 travel credit
The Chase Sapphire Reserve's $300 travel credit is special for a few reasons.
Cuts down the effective annual fee
The $300 credit offsets the hefty $550 annual fee down to $250, which makes the card much more attractive and easier to justify.
When you compare the effective annual fee of $250 to the Chase Sapphire Preferred's $95 annual fee, all of a sudden you see how easy it is to go with the Sapphire Reserve.
Easy to use
The travel credit is also special because unlike the travel credits offered by many other credit card issuers, this travel credit is remarkably broad.
Chase defines what would be considered "travel" in its terms and conditions:
Merchants in the travel category include airlines, hotels, motels, timeshares, car rental agencies, cruise lines, travel agencies, discount travel sites, campgrounds and operators of passenger trains, buses, taxis, limousines, ferries, toll bridges and highways, and parking lots and garages.
Anything that codes as travel will automatically trigger the credit, which makes it very easy to use.
Other banks that limit you to things like airline incidentals make it harder to use their credits and sometimes force you to use your credit on expenses that you normally wouldn't purchase.
But since the Reserve's travel credit is so broad, it's easy to use that credit on expenses that you normally would make. That's an important distinction because it means this credit is actually saving you money.
You can read more about the Chase Sapphire Reserve's $300 travel credit here.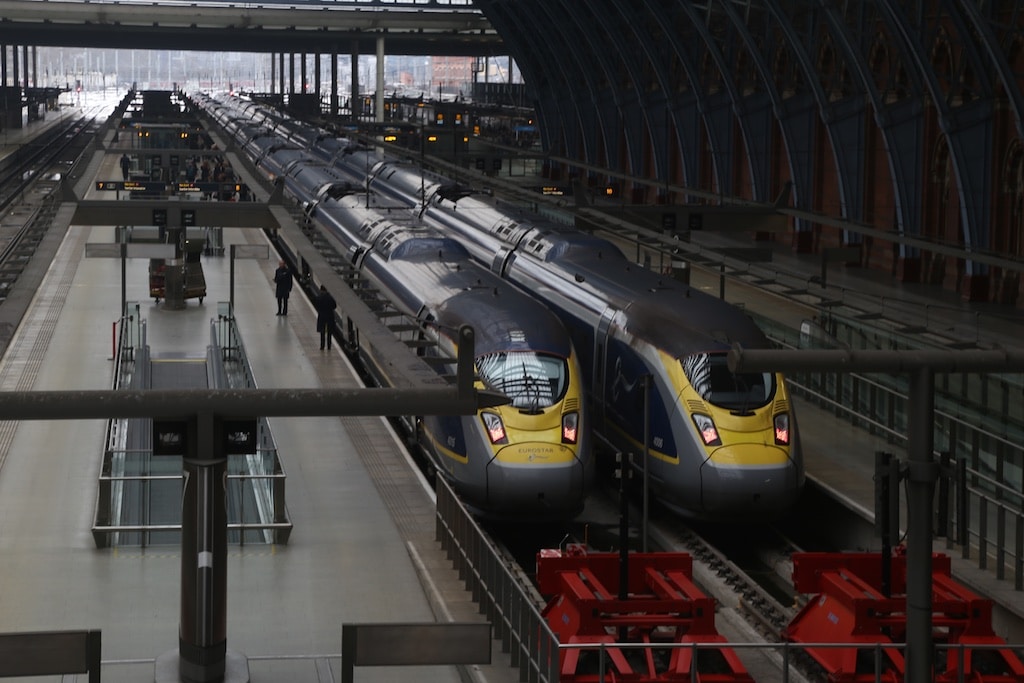 ---
5. 3X on Travel
The Sapphire Reserve earns 3X on dining and travel which is one of the strongest Chase Sapphire Reserve benefits. Once again, the travel category is very broad which means that it's very easy to rack up tons of Ultimate Rewards with your Sapphire Reserve.
I can't reiterate enough how broad the travel category is — I've even earned 3X on scuba diving on multiple occasions. There are not many other cards out there offering such lucrative earning potential on travel expenses.
---
6. 3X on Dining
Earning 3X on dining is significant and among the best out of any credit card.
If you value Ultimate Rewards at 1.5 cents per point, it's like getting 4.5% back on dining which hardly any credit card can compete with.
Chase states that "Merchants in the restaurants category are merchants whose primary business is sit-down or eat-in dining, including fast food restaurants as well as fine dining establishments."
So a lot of establishments can fall under the restaurant category (sometimes even bars and lounges do). The Chase Sapphire Preferred earns 2X on dining and travel but depending on how much you spend, the Reserve can be the clear-winner.
---
7. Ability to Supplement earnings with no additional fee
The Sapphire Reserve offers you an ability to supplement your earnings on spend (in a major way) without incurring additional annual fees — something unique to Chase.
I think it's a good idea to combine your Sapphire Reserve earnings with Chase Freedom cards and perhaps a small business credit card like the Chase Ink.
For example, in my wallet, I use the following:
Utilizing these four credit cards allows me to earn an insane number of Ultimate Rewards each year on purchases that I would normally make in any event.
What's even better is that only three of these cards have annual fees, so I'm only paying the effective $150 annual each year for all four of these cards which is a major bargain.
Unfortunately, all of these cards are subject to the Chase 5/24 Rule (read about 5/24 here) and other Chase credit card restrictions, so you really need to make sure that you're not violating any of those Chase application rules.
---
8. Priority Pass airport lounge access
Priority Pass will get you access to a network of over 1,000 airport lounges all around the world.
With these airport lounges you can get free wifi, drinks, food, showers, nap rooms, and comfy and quiet areas to relax in when waiting for your flights. Some of these Priority Pass airport lounges have been life-savers on our around the world trips and other times, they've just been a nice place to relax.
While the quality of the airport lounges can differ dramatically in many instances, it's always a good feeling to have a Priority Pass card on-hand in the wallet because you never know when you might need to use it.
Guest access
The Chase Sapphire Reserve used to allow you unlimited guests in Priority Pass lounges. So for example, you could bring in a huge group of over 10 people if they were traveling with you. But as you can probably imagine, people abused that privilege to no end and now you're limited to only two guests per visit.
In my opinion, that's a good thing since it means thinner crowds and getting to bring in two guests is still a nice privilege. This is especially true when you consider that a $400 Priority Pass membership doesn't even allow you to bring in guests.
---
9. Global Entry or TSA Pre-Check Fee Credit
With the Sapphire Reserve, you'll receive a statement credit of up to $100 every four years as reimbursement for the application fee charged to your card for Global Entry and TSA-Pre Check.
Global Entry will get you expedited entry back into the US through immigration and customs. For $25 per year, that's a bargain. And if you're approved for Global Entry, you'll also get TSA-Pre Check, which will allow you to breeze through security at the airport.
This is a nice perk and it's worth pointing out some cards offer the credit only every five years instead of four.
---
10. Primary rental car insurance
One of the top Chase Sapphire Reserve benefits has to be the primary rental car coverage. The Chase Sapphire Reserve provides primary rental car insurance (collision damage waiver) which is a huge perk.
Why does this matter?
Well, it means that you probably won't have to file a claim with your auto insurance company if you wreck a rental car. That's significant because it means that your monthly premium wont spike after your incident and you'll probably be able to avoid a lot in fees.
And all because you used your Sapphire Reserve….
For some people, this benefit alone could justify the annual fee because paying for rental car coverage can get expensive. It's worth pointing out that the Chase Sapphire Preferred also has this benefit as well.
---
The Chase Sapphire Reserve offers some of the strongest travel and purchase protections out of any credit card. These include:
11. Lost or damaged Luggage
If your checked or carry-on bags are damaged or lost by the carrier, you're covered up to $3,000 per passenger.
---
12. Trip Interruption
If your trip is canceled or cut short by covered situations, you can be reimbursed up to $10,000 per trip for your pre-paid, non-refundable travel expenses.
---
13. Trip Delay Reimbursement
If delayed more than six hours you are covered for expenses, such as meals and lodging, up to $500 per ticket. This is a pretty solid perk since many cards force you to wait 12 hours for the benefit to trigger and some only cover you up to $300 per ticket.
---
14. Baggage Delay Reimbursement
If delayed more than six hours, you are covered for essential expenses, such as toiletries and clothes for up to $100. I've had to use this perk a couple of times and I can't express how much I value being able to go purchase fresh clothes when waiting for your bags to arrive. Yeah, I'm not going on a shopping spree in the Gucci store, but picking up some fresh tees and pants when you don't have anything will make you feel much better.
---
15. Purchase protections
Covers your new purchases for 120 days against damage or theft up to $10,000 per claim and $50,000 per account. Getting covered for up to $10,000 per claim is definitely on the high end of coverage and you'll only find this level of protection with premium cards. If you want to make a big purchase, the Chase Sapphire Reserve is definitely one of the best credit cards to use — no question.
---
16. Extended Warranty Protection
Extends the time period of the original manufacturer's written U.S. repair warranty by one additional year on eligible warranties of three years or less, up to a maximum of $10,000. This is not as solid as the extended warranty for the Amex Platinum which adds time to warranties up to five years but it's still not bad.
---
18. Coverage for emergencies
You'll get coverage for a few different types of emergency situations.
Travel Accident Insurance provides coverage for accidental death or dismemberment, or a combined loss of speech, sight or hearing, experienced on a covered trip.
Emergency Evacuation & Transportation is perk you can use if you or a member of your immediate family are injured or become sick during a trip. If you need to be evacuated, you can be covered for medical services and transportation up to $100,000
You also get an emergency medical and dental benefit, so that if you're 100 miles or more from home on a trip, you can be reimbursed up to $2,500 for medical expenses if you or your immediate family member become sick or injured.
---
19. Roadside assistance
With the roadside assistance perk you can get covered for the following events:
Battery Boost:

If your vehicle won't start because of a dead or weak battery, they'll come out and provide you with a jump-start.

Flat Tire Service:

If you have a flat tire and are not capable of installing it yourself, they will install your inflated spare.
Fuel Delivery: If you run out of gas, an emergency supply of fuel will be delivered to you and the cost of the fuel is covered for up to 2 gallons.

24 Hour Towing Assistance:

covered up to $50 for each event.

24 Hour Lockout Assistance:

covered for locksmith services up to $50 for each event but replacement key costs are the responsibility of the Cardholder.
If you ever get into a jam out on the roadway this benefit can be a life-saver. What's great is that the Amex Platinum is losing this benefit, so all of a sudden this is a benefit that helps the Sapphire Reserve to stand out among the crowd in a major way.
---
20. No foreign transaction fees
The Chase Sapphire Reserve has no foreign transaction fees. Now-a-days, this benefit is not nearly as special as it once was but it's good to see that it is offered nonetheless.
---
21. Authorized users
With the Sapphire Reserve, you can add authorized users for $75 each.
That's not bad considering that they'll each be getting an airport lounge membership (Priority Pass) worth $400! Compare that to the Amex Platinum which allows up to three authorized users for $175 and the Citi Prestige which allows you to add authorized users for $50 each.
Some people might do the poor man's authorized user and simply request an additional card so that you and another person can have their own cards to use. You won't get the additional airport lounge membership but at least you'll have a way to rack up points. You can read more about the Sapphire Reserve authorized user benefits here.
---
22. Chase shopping portal
The Chase Shopping Portal is a great way to supplement your earnings. You can earn extra Ultimate Rewards everywhere you shop with the portal and these earnings are in addition to what you earn with your card.
The shopping portal has over 290 stores to choose from. The stores in the Chase online shopping portal are very popular retailers, including:
Macy's
WalMart
Sam's Club
Apple
Samsung
Nike
Under Armour
Neiman Marcus
Kohl's
Walgreens
Staples
And many, many more…
If you want to maximize points with this portal, you probably want to use the Chase Freedom Unlimited to help you earn 1.5X on all of your purchases since the Reserve will only earn you 1X on most purchases, so just keep that in mind. You can read more about the Chase Shopping Portal here.
---
23. Best Buy and WalMart promos
Sometimes Chase runs special promotions where you can earn extra rewards by using Chase Pay or by shopping at select stores like WalMart and Best Buy.
These allow you to earn up to 10X on purchases for a small amount of spending which can give your Ultimate rewards a good boost. These offers come and go but they are just something to think about.
---
24. Chase Experiences
Chase offers exclusive access to certain events like sports events, concerts, and many high-profile events like the Emmy's. You can gain access to these events simply by being a Chase Sapphire member. Read more about Chase Experiences here.
---
25. Chase Select Experiences
There's also Chase Select Experiences where you can get preferred seating, VIP access, and other perks at special events in several major cities like New York, LA, and Chicago.
You can explore the benefits at different arenas here but you can get advance access to ticket sales for select events, access to the Chase lounge, and food and beverage discounts at places like Madison Square Garden, The Forum, and The Chicago Theatre.

---
26. The Luxury Hotel & Resort Collection
The Luxury Hotel & Resort Collection will allow you enjoy special benefits at a variety of top hotels and resorts worldwide, such as:
Complimentary room upgrades
Complimentary meals for you and a guest
Early check-in and late check-out
Special discounts and credits
Extra amenities, gifts and more
You can use the link above to search for luxury properties in the program but you shouldn't have trouble finding some world class properties all around the world like the Park Hyatt. This program is very similar to the Fine Hotels & Resorts program for the Amex Platinum.
However, I must admit that the Platinum has the better program with more perks offered and in my experience more properties available. Both programs are still very nice, though.
---
27.
Visa Infinite Luxury Hotel Collection
The Visa Infinite Luxury Hotel Collection offers you elite-like benefits at different luxury hotels all around the world. These include the following:
Best available rate guarantee
Automatic room upgrade upon arrival, when available
Complimentary in-room Wi-Fi, when available
Complimentary continental breakfast daily
$25 USD food or beverage credit per stay
VIP Guest status
Late check-out upon request, when available
Special amenity unique to each property, such as an additional dining credit or spa credit
These perks are similar to those offered by the Visa Signature Luxury Hotel Collection it's just that they might offer you a little bit more valuable perks, credits, etc.
---
28. Visa Infinite Concierge Service
With the Reserve, you'll get access to Visa Infinite Concierge who can help you with requests, like dinner reservations, or Broadway, music and sporting event tickets.
Simply call 1-877-660-0905 to reach the Visa Infinite Concierge
---
29. 24/7 Direct Access to a Customer Service Specialist
One of the most underrated benefits of the Chase Sapphire cards is the ability to talk directly to a dedicated specialist anytime.
Simply call the number on the back of your card and you should have your call answered by a live person. I love this perk as it takes a lot of the stress and frustration out of the calling process and has saved me a lot of time over the past couple of years.
---
30. Elite Hotel Benefits at Relais & Châteaux
You'll get access to Relais & Châteaux, which is a "prestigious collection of independently owned and operated luxury hotels and restaurants, representing approximately 500 establishments globally."
At these properties, you can receive a VIP welcome which includes things like a bottle of champagne in room on arrival and also free breakfast (at some properties).
You can also get accelerated access to Club 5C status with Relais & Châteaux after staying just 2 nights at qualifying properties in a 12-month period.
I recently stayed at a Relais & Châteaux property in Rome, right next to the Coliseum, and it was one of my most memorable hotel stays.
Read more about this perk here.
---
31. Sapphire Reserve rental car benefits
You can enroll in car rental rewards programs from National Car Rental, Avis, and Silvercar and get enhanced benefits, such as upgrades and car rental discounts, savings on luxury and premium rental car rates, plus promotions and other offers.
The discounts are usually around 25% to 30% but it's always a good idea to compare multiple sources so you know that you're getting the best discount available.
---
32. Referrals
One way to rack up points that people also forget to consider is referrals.
With your Chase Sapphire Reserve card you can earn up to 10,000 Ultimate Rewards per referral that you have and up to 50,000 points per year. That's potential for $500 or more in value per year for simple referring friends to Chase so don't underestimate the value of this benefit.
Note that right now, these are not available for the Chase Sapphire Reserve but I would imagine they will return at some point. You can find out more about this program here.
---
33. Metal
So metal credit cards aren't quite the novelty they were a few years ago but the Sapphire Reserve is still a pretty sleek card that feels good to whip out.
But since it is a little bit thicker, it is prone to getting stuck in some parking payment machines so keep your eye out for it. If you don't want to deal with the metal card, you can usually request a plastic option.
---
Final word
As you can see the Chase Sapphire Reserve is a beast of a credit card and just loaded with all sorts of valuable benefits and perks. But because there are so man perks it can be easy to miss out on some of the value so make sure that you have a good grasp on all of the perks afforded to you.
If you're curious about your approval odds for the Reserve you can read on here about the credit scores needed for approval.
UponArriving has partnered with CardRatings for our coverage of credit card products. UponArriving and CardRatings may receive a commission from card issuers. Responses are not provided or commissioned by the bank advertiser. Responses have not been reviewed, approved or otherwise endorsed by the bank advertiser. It is not the bank advertiser's responsibility to ensure all posts and/or questions are answered.
Daniel Gillaspia is the Founder of UponArriving.com and creator of the credit card app, WalletFlo. He is a former attorney turned full-time credit card rewards/travel expert and has earned and redeemed millions of miles to travel the globe. His content has been featured in major publications such as National Geographic, Smithsonian Magazine, Forbes, CNBC, US News, and Business Insider. Find his full bio here.