Are you wondering how to cash in on Chase Sapphire Rewards? Find out 45 ways how to maximize those 50,000 point bonuses and put them to good use, whether that means flying around the world in first class or simply stretching your points to cover a family trip.
This article will first walk you through all of the different ways to maximize rewards via Chase Sapphire credit cards and then show you some of the most valuable ways to use your points on the many different Chase travel partners.
Update: Some offers are no longer available — click here for the latest deals!
45 Ways to Maximize Chase Sapphire rewards
---
1. Sign-up bonuses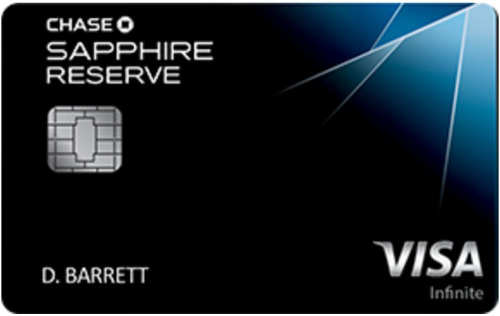 The Sapphire Reserve comes with a 50,000 point sign-up bonus after you spend $4,000 within the first three months while the Sapphire Preferred also comes with a 50,000 point sign-up bonus after you spend $4,000 within the first three months (full review can be found here).
If you value Ultimate Rewards at 2 cents per point, that's the equivalent of receiving $1,000 as a sign-up bonus offer which is fantastic.
While I don't think we'll ever see the all-time high 100K offer for the Reserve again (or at least not anytime soon), the current 50K offer is still very valuable and worth pursing in my opinion.
---
2. $300 travel credit
One of the top Chase Sapphire Reserve benefits is the $300 annual travel credit which can be used on just about anything travel-related (read more about the credit here). This $300 offsets the $550 annual fee making it worth paying the annual fee for many people.
The Sapphire Preferred doesn't have a travel credit but its annual fee is only $95 (waived the first year) so it doesn't really need one.
---
3. 3X on dining and travel
The Chase Sapphire Reserve earns 3X on dining and travel while the Sapphire Preferred only earns 2X on dining and travel. Earning 3X on these categories is like getting 6% back if you value your Ultimate Rewards at 2 cents per point. Also, if you spend enough on dining and travel, you could net enough points to offset the annual fee with your spending alone.
If you're trying to decide if you should go with the Chase Sapphire Preferred vs the Chase Sapphire Reserve, you can easily decide this based on your spending on these bonus categories.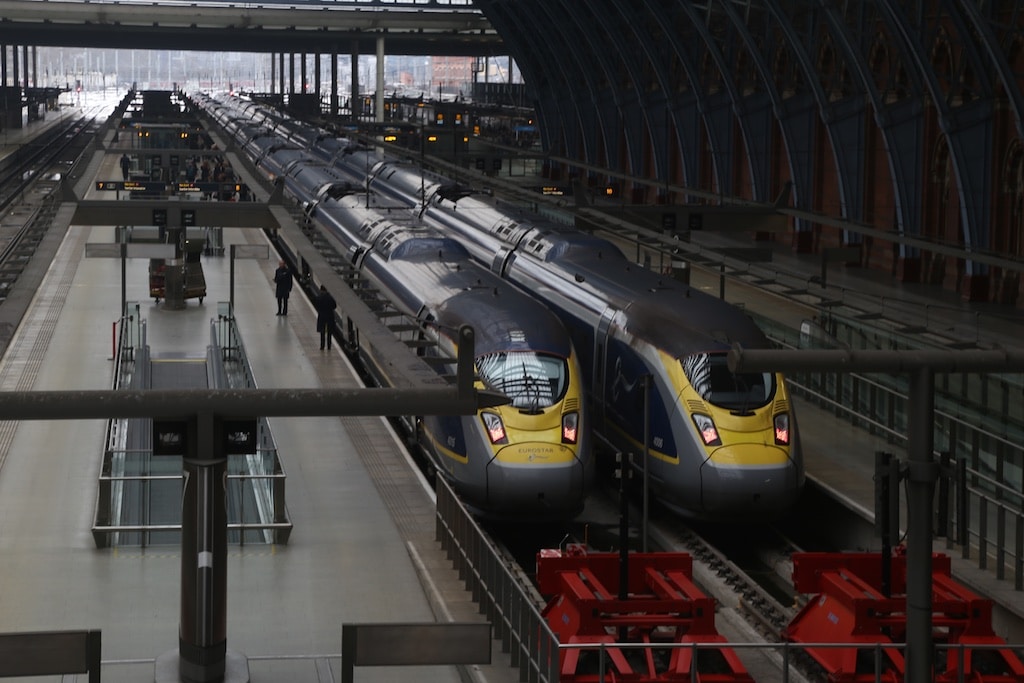 ---
4. Chase Travel Portal
With the Sapphire Reserve, you'll be able to redeem your Ultimate Rewards at 1.5 cents per point through the Chase Travel Portal which is one of the most competitive redemption rates available. The Sapphire Preferred is limited to 1.25 cents per point which is still quite good.
This portal is great because sometimes it makes more sense to not transfer your points out like when flights are cheap so having this ability actually ends up saving many people mont in the long-run.
Read more about the Chase Travel Portal here.
---
5. Priority Pass airport lounge access
Although Chase just limited the access to Priority Pass lounges to only two guests per cardholder, this is still a great perk for anybody who feels like they would need lounge access at airpots in order to have a nice place to relax and enjoy a drink or snack. You can read more about the lounge access for the Sapphire Reserve here.
---
6. Authorized users
You can add an authorized user for only $75 with the Sapphire Reserve and they still get the Priority Pass perk which is worth about $400. It's free to add authorized users to the Sapphire Preferred.
---
7. Primary rental car coverage
Both the Sapphire Reserve and the Sapphire Preferred offer primary rental car insurance. This means that you usually won't have to file a claim with your insurance company when you get into an accident with a rental car which means your monthly premium won't go up.
So this perk can save you a good amount of cash. The two policies do have some differences though and you can read about them below: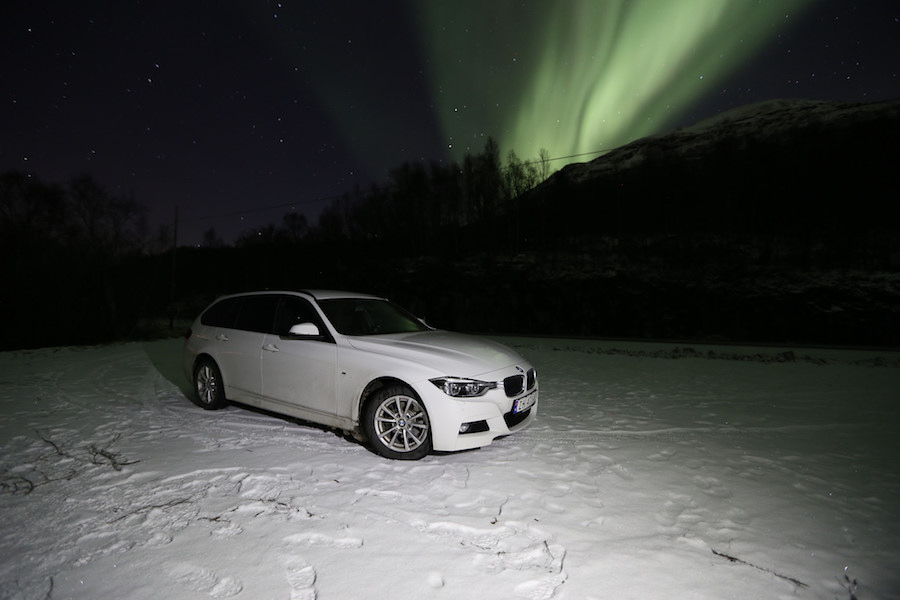 ---
8. Great travel and purchase protections
Both of these cards offer great protections like roadside assistance and extended warranties. Many people never think about the value that these protections like baggage delay and trip interruption can provide them, not to mention the headache that these perks save so many people. In some instances they can offset the annual fee with the benefits they provide you by themselves!
You can read up on all of the Sapphire Reserve protections here.
---
9. Combining earnings with Freedom cards
I always suggest combining your Chase Sapphire rewards with the Chase Freedom cards in order to maximize your earnings. The Chase Freedom earns 5% back on rotating categories while the Chase Freedom Unlimited earns 1.5% back on all purchases.
If you can combine these cards with the Sapphire rewards you'll have one of the most valuable credit card rewards-earning combinations on the market.
If you're not sure which Freedom card is best for you, you can check out my article here.
---
10. Chase shopping portal
The Chase Shopping Portal allows you to pick up additional Ultimate Rewards on everyday retail purchases. Everything from the Apple electronic to department stores like Macy's and the Gap can be found in the portal meaning that you can cash in on extra rewards just by making a few additional clicks. You can learn more about the Chase Shopping Portal here.
---
11. Best Buy and WalMart promos
Sometimes Chase runs special promotions where you can earn extra rewards by using Chase Pay or by shopping at select stores like WalMart and Best Buy. These allow you to earn up to 10X on purchase for a small amount of spending which can give your Ultimate rewards a good boost.
---
12. Referrals
One way to rack up points that people also forget to consider is referrals. With your Chase Sapphire cards, you can earn up to 10,000 Ultimate Rewards per referral that you have and up to 50,000 points per year. That means you could be walking away with more than $500 in Chase Sapphire rewards just for referring people to use your links. You can find out more about this program here.
---
13. Pool your points
You can pool your points between members of the same household and I highly suggest for couples to do this. It's very easy to do and you can read about how it works here.
---
14. Chase Experiences
Chase offers exclusive access to certain events like sports events, concerts, and many high-profile events. You can gain access to these events simply by being a Chase Sapphire member. Read more about Chase Experiences here.
---
15. Cash back
Chase allows you to redeem your points for a statement credit at a rate of 1 cent per point which is better than other rewards programs like American Express. While you will usually do much better when transferring points out to travel partners, it's still nice to have the option to go for cash back at a decent rate in case your rewards goals ever change.
---
16. Know the Chase application rules
If you don't how the Chase application rules work like the 5/24 rule and the Chase 30 day rule then you'll be getting denied for cards when you could've easily avoided being rejected. And worse, you might exclude yourself from eligibility for some cards which could end up costing you tens of thousands of points. To get a complete understanding how these rules work, read my article here.
---
17. Know how to handle Chase recon calls
If you're not instantly approved for a Chase card then there's a good chance you might end up in a Chase recon call where you need to try convince a credit analyst to approve you. It's really important to understand how these calls works and to know what to say and what not to say. I highly suggest you read my guide on Chase recon calls if you haven't already.
---
18. Chase travel partners
Chase has some of the best travel partners. I'll discuss several ways that you can best use these travel partners below and show a number of specific redemptions where you can really cash in on value.
Chase Ultimate Rewards Airlines
Aer Lingus

British Airways Executive Club

Flying Blue (Air France/KLM)

Iberia Airways

Singapore Airlines KrisFlyer

Southwest Airlines Rapid Rewards

United MileagePlus

Virgin Atlantic Flying Club
Chase Ultimate Rewards
Hotels
Hyatt Gold Passport

IHG® Rewards Club

Marriott Rewards

The Ritz-Carlton Rewards
---
19. United miles on Lufthansa first class
Lufthansa has one of the top first class products out of any airline in the world. One of the major issues with booking Lufthansa awards is that you typically have to pay some very high surcharges for your awards. Luckily with United you can avoid surcharges on Lufthansa and book a first class one-way ticket between Europe and the US for only 110,000 United miles.
Award availability for first class awards usually is only available two weeks out from departure but that's not always the case. We recently saw a lot of awards open up very far out in advance so you never know what might happen.
---
20. United miles with the United
Excursionist Perk
The United Excursionist perk allows you to maximize the value of your United miles by incorporating open jaws and stopovers in the right regions. The perk provides you with a free segment within the region of the globe that you're traveling so long as that region is different from where you are beginning your journey.
There are many ways you can maximize this perk which you can read about here.
---
21. United miles on Polaris Business Class
Polaris is the new United business class product that has much improved dining and seating layouts with direct aisle access for all. United is also in the process of unveiling new fantastic Polaris lounges all across the US that you can experience if you fly on the new Polaris product.
You can find this new product on routes like San Francisco (SFO) – Hong Kong (HKG), New York/Newark (EWR) – Tel Aviv (TLV), and San Francisco (SFO) – Tokyo (NRT).
---
22. United miles on short haul flights
United only requires 12,500 miles for a one-way economy ticket to most US destinations but if the distance of the flight is under 700 miles then all you need is 10,000 United miles, allowing you to save more of your Chase Ultimate Rewards.
---
23. Cheap Southwest flights
Flying Southwest Airlines is one of the most economical ways to get around the US and to Mexico and the Caribbean (and soon Hawaii). They've got cheap fares and offer ridiculously cheap promotional fares several times a year and you can book one-way awards for as low as 2,300 Rapid Rewards.
Chase also offers Southwest credit cards: two personal versions and a business version. So you can use your rewards earned from your Chase Sapphire Reserve or Preferred and supplement those points with your earnings from the Chase cards so that you end up with points for days.
If you can obtain the Southwest Companion Pass, then you'll be able to essentially double the value of your Chase Ultimate Rewards when you fly on Southwest since a partner will be able to fly for free with you wherever you go.
Brad and I used the Companion Pass to fly down to the Caribbean almost every other weekend for a summer and got to experience all sorts of diving experiences all thanks to the Companion Pass.
If you want to learn more about tips for flying on Southwest click here.
---
24. Outsized value on Hyatt stays
Hyatt is arguable the best hotel transfer partner of any program. That's because you can consistently receive great value with your redemptions compared to what the other hotel programs offer. It's also pretty easy to earn outsized value.
For example, I recently used Hyatt points to cover a stay at the Park Hyatt Milan. I used 30,000 points for the $800 a night room for a point value of 2.6 per cents which is great. And Chase also has a co-branded Hyatt credit card so once again you can supplement your point earnings from your Sapphire cards with the Hyatt card and have enough points to cover stays at some world-class hotels in a hurry.
---
26. Singapore Airlines first class
After the most recent Singapore Airlines devaluation, the price of many premium Singapore awards increased a good amount. Singapore dropped fuel surcharges so many of these awards actually became more affordable from a fee perspective. Although the awards are not the cheapest, the product level on Singapore's first class it simply phenomenal.
I've had the chance to fly the old first class as well as the new first class on a recent flight from Singapore to Sydney. I have to say that transferring Chase Ultimate Rewards to Singapore has been one of the best uses of Ultimate Rewards ever.
Singapore is also a partner of American Express Membership Rewards and Citi ThankYou Points so it's incredibly easy to earn a lot of Singapore awards.
---
27. Singapore business class to Europe
Singapore flies from New York (JFK) to Munich and from Houston (IAH) to Manchester (MAN). Singapore recently started to fly from Houston to Manchester on their new A350s which is one of my favorite business class products I've flown on (see the photo below).
While the redemption amount is not the cheapest at 65,500 miles one-way, the fees are only $23.90 so this can be a great option for using your Chase Sapphire rewards getting to Europe for many people.
Singapore Business Class on the A350.
---
28. Utilize IHG Point Breaks
IHG is an Ultimate Rewards transfer partner so you can transfer your hard-earned points from the Chase Sapphire Reserve and Preferred to IHG at a 1:1 ratio.
IHG offers something called PointBreaks in which you can book some of the nicest IHG properties like InterContinentals for rates ranging from 5,000 to 15,000 points (for the nicer hotels 15,000 is much more common).
Being able to book these properties at 15,000 points is a huge bargain since you can receive outsized value. While you'll never know which properties will be a part of the PointBreaks list, it's always a good idea to keep your eye on these deals in case they align with your travel plans.
---
29. British Airways Avios on short-haul flights
British Airways operates a distance-based award chart which allows for you to redeem points for short-haul flights with great value. If you live near an American Airlines hub then British Airways should be on your radar because you can use their points fly on American Airlines for very cheap across the US and to places like the Caribbean.
Here are some roundtrip prices:
15,000 Avios for routes up to 1,150 miles (e.g., MIA – JFK)
20,000 Avios 1,151 miles to 2,000 miles (e.g., SFO – IAH)
25,000 Avios 2,001 miles to 3,000 miles (e.g., LAX – JFK)
But you can also utilize these short-haul awards in other regions of the globe. For example, you can book partners like Qantas in Australia, LATAM in South America, JAL in Japan, and Cathay Pacific in Asia for some very efficient redemptions.
You can read more about how to utilize the Avios award chart here.
---
30. British Airways Avios from US to Europe
British Airways Avios is also a fantastic way to get to Europe from the United States. If you can catch the prices during off-peak times then you could fly on Aer Lingus to Dublin for only 26,000 Avios roundtrip in economy and 100,000 roundtrip in business class from the following cities:
New York City
Chicago
Hartford
Washington DC
On Aer Lingus, fees can be a bit high for business class at around $400. However, I like to use my $300 Chase Sapphire Reserve travel credit to cover the costs of these fees which can help make them more reasonable.
---
31. British Airways Avios US to Hawaii
If you're positioned out on the West Coast one of the best ways to use your Sapphire Rewards can be to transfer them to Avios to book a flight out to Hawaii. When flying from the West Coast to Hawaii, Avios offers one of the best redemptions offered from any other loyalty program at only 12,500 one way.
Availability for these routes can be very limited though so you'll need to be very flexible. (Being able to book on short notice helps to take advantage of this route.) Fees are also negligible as shown by the below $5.60 fee for a one-way trip in economy.
---
32. British Airways Avios US

to South America

The British Airways Avios chart can offer you some of the best redemption rates for getting to South America. Take a look at economy rates for getting to two popular South American destinations, Lima and Santiago Chile from Texas and New York.
40,000 Avios -DFW/JFK to LIM
50,000 Avios – DFW/JFK to SCL
The distances between these destinations stays in Zones 5 and 6 of the Avios award chart so the rates are pretty reasonable. But the real sweet spot is getting to destinations in the southern part of South America, such as Santiago.
25,000 miles from DFW/JFK to SCL for a one-way in economy is among the best redemptions available for this route and a great sweet spot. And as shown by the MIA to LIM flight below, the fees can be very low when heading to South America with Avios.
---
33. Iberia Avios to Europe in business class
Iberia has a great sweet spot for getting to Europe in business class. An off-peak award will only cost you 68,000 to Madrid from the following cities: Boston, New York, and Chicago. The Chicago route should technically price higher due to its longer distance to Madrid but Iberia places it with the lower routes which is pretty amazing. Although the fees are around $220, the point requirement is ridiculously low.
Secret sweetspot from Chicago to Europe
---
34. Marriott Rewards
Marriott is another 1:1 hotel partner that you can use your Sapphire rewards on. While you typically don't get as much value from Marriott redemptions as you do from Hyatt, there are still some decent redemptions out there if you look long enough.
One terrific way to use your Marriott points is to utilize a Marriott flight + hotel package. You cash in your Marriott rewards for airlines miles but you also get a several free nights at Marriott properties depending on how many points you cashed in. This is one of the most efficient uses of points for many people.
---
35. Virgin Atlantic miles on Delta Business Class
If you use your Virgin Atlantic miles on Delta, you shouldn't have to pay surcharges which greatly increases the value of your Sapphire rewards. You can fly business class on Delta from the US for just 60,000 miles and you won't have to pay surcharges.
This opens up potential opportunities to fly on the new Delta One suites which fly on routes like Detroit (DTW) to Tokyo (NRT) and DTW to Incheon (ICN).
---
36. Virgin Atlantic miles on ANA first class
One very popular sweet spot is using 120,000 Virgin Atlantic miles for a roundtrip first class ticket to Japan with ANA and only about $180 in fees. That's around 100,000 miles cheaper than what Star Alliance partners United and Aeroplan would require.
That redemption also offers around 23 cents per point which is straight up ridiculous!
---
37. Virgin Atlantic on Air New Zealand business class
For only 62,500 Virgin Atlantic miles you could get a one-way trip to New Zealand in business class on Air New Zealand. While Air New Zealand does not always have the best award availability occasionally they open up a large chunk of awards like they did in May of 2018.
The fees on this redemption should be pretty reasonable so it's one of the best ways to get to down to New Zealand when the availability is right.
---
38. Top-off Ritz-Carlton Rewards
In my experience, the Ritz-Carlton doesn't offer tremendous value for points but sometimes you might just need to top off your Marriott/Ritz-Carlton balance in order to get a free stay. In those instances, it's nice to be able to transfer out some points and complete that free stay booking at such luxurious properties.
---
39. Korean Air miles US to Asia in first class
I recently flew the first class product on the A380 from LAX to ICN and it was quite the experience. The aircraft houses multiple bars and even has a duty free shop on board. It's pretty wild and we were able to book it for 80,000 miles one way and only about $ in fees, which was excellent. If you want to fly premium to Asia, transferring points to Korean Air can be a great option.
---
40. Korean Air miles US to Europe in business class
Korean Air offers one of the cheapest ways to get to Europe in business class. At only 80,000 miles for a roundtrip in business class, that's an absolute steal of a deal. You will have to contend with potentially high fuel surcharges though.For example, when I priced a roundtrip with Delta to Europe, the surcharges were around $420.
---
41. Korean Air miles Mainland US to Hawaii in economy
One of the most well-known sweet spots for Korean Air miles is to use them to get to Hawaii from the US mainland. You can get a roundtrip economy ticket on partner Delta for only 25,000 miles roundtrip. that is ridiculously cheap and means that you could take a sign-up bonus from the Sapphire Preferred or Sapphire Reserve and have enough points to travel roundtrip as a couple to Hawaii.
---
42. Flying Blue promo awards
Flying Blue is a transfer partner of Amex Membership Rewards and Citi ThankYou Points so it's incredibly easy to rack up points for Flying Blue. Always keep an eye out for their monthly promotional awards where you might be able to cash in on discounted awards depending on the route and class you want to fly on.
---
43. Flying Blue miles US to Europe
I don't generally recommend to use Flying Blue miles to book tickets on Air France. And that's because you'll have to pay high surcharges. For example, if you booked a roundtrip from ATL to CDG with Air France, you'd be looking at paying over $500 USD in fees!
If you can book awards on SkyTeam partner Delta, you can dramatically limit the fees you'll pay. For example, here's a flight with Delta from ATL to CDG with fees totaling around $156 USD.
For economy awards with Delta, you can book tickets with fees as low as $113 USD. And for 50,000 miles, that's not bad at all.
I searched for availability for flights to Paris about 6 months out and for economy the availability was exceptional and even for business class it was pretty good as well. It wasn't very hard at all to find Delta flights, either. Below is a snapshot of the business class availability for April/May with the red squares showing Delta flights departing to CDG.
---
44. North America to Israel and North Africa
With Flying Blue you can fly business class for only 125,000 miles roundtrip from North America to Israel and North Africa. Israel and North Africa are actually lumped in with Europe in the award chart so you get the same redemption rate with these locations, too. The $135 in total fees for this route is pretty fantastic, too.
---
45. Flying Blue miles US to Hawaii
Flying Blue like Korean Air is known for having some of the cheapest award prices to Hawaii. For only 30,000 miles you can get a roundtrip out to Hawaii from anywhere in the US which is fantastic. Again, if you were to meet the minimum spend on the Chase Sapphire Preferred and you added an authorized user, you'd only 1,000 more points to have enough miles for two people to fly roundtrip to Hawaii which is great.
---
Final word on Chase Sapphire rewards
There are dozens of ways to maximize your Chase Sapphire rewards. If you can just familiarize yourself with these options at a basic level, you'll be able to capitalize on earnings in various ways and optimize your redemptions so that you can travel virtually anywhere around the globe without wasting points and while minimizing fees.
Daniel Gillaspia is the Founder of UponArriving.com and creator of the credit card app, WalletFlo. He is a former attorney turned full-time travel expert covering destinations along with TSA, airline, and hotel policies. Since 2014, his content has been featured in major publications such as National Geographic, Smithsonian Magazine, Forbes, CNBC, US News, and Business Insider. Find his full bio here.