TSA Pre-Check comes with some great perks for getting through airports much quicker. And so naturally a lot of people wonder how they can get TSA Pre-Check without shelling out cash for it. In this article, I will walk you through a number of different ways to get TSA Pre-Check for free.
Most of these methods involve using credit cards like the Chase Sapphire Reserve but not all of them do. I'll also explain to why you may NOT want to go with TSA Pre-Check and why you might consider going with other programs like Global Entry.
What is TSA Pre-Check?
TSA Pre-Check is a special Trusted Traveler program that allows you expedited access through airport security. At over 200 airports and with over 60 airlines, you'll be able to enter a security shorter line and then once you make your way through the security screening you'll get some special privileges like:
Keeping your shoes, belt, and light jackets on
Not having to remove your electronics from your carry-on
Not having to remove your liquids from your carry-on
Avoiding the intrusive body scanner
Not every airport terminal has TSA Pre-Check so you won't always be able to take advantage of it but when you can, it will often make the airport experience way less stressful, not to mention you can save a lot of time.
The way it works is very simple. The first thing that you will need to do is apply online (the application process for TSA Pre-Check is not very difficult at all).
After you submit an application you will need to attend an in-person appointment that includes a background check and fingerprinting/getting a photo taken. At this point you would normally pay the $85 application fee which will cover you for five years.
After that, if you are approved you will be issued a Known Traveler Number within a couple of weeks. You will then input your Known Traveler Number into your itinerary or your frequent flyer profile and each time you fly you will be eligible for Pre-Check.
Tip: Always double check that your Known Traveler Number is in your frequent flyer profile, especially if you are flying on Southwest since it can "disappear" sometimes.
You won't be issued Pre-Check every time but about 95% to 98% of the time you will see the Pre-Check logo on your boarding pass after you check in and that's all you need to partake in Pre-Check. If you want to read more about the TSA Pre-Check program, click here.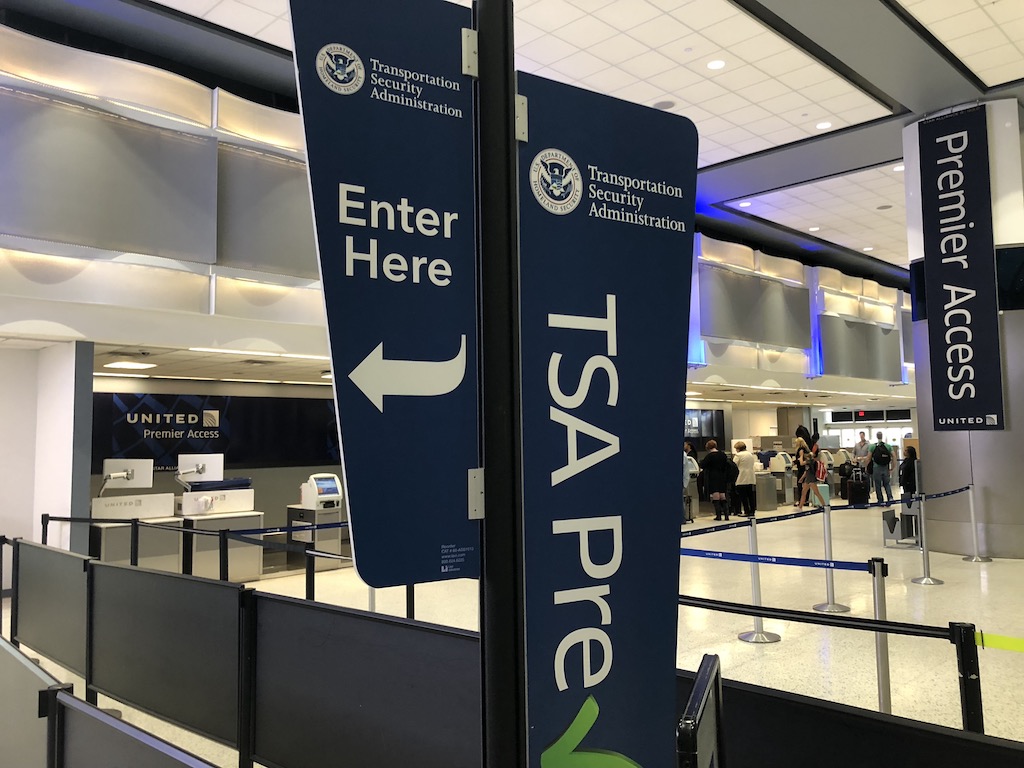 Tip: Use WalletFlo for all your credit card needs. It's free and will help you optimize your rewards and savings!
How to get TSA Pre-Check for free
Below, I will discuss the different ways that you can get TSA Pre-Check for free. Most are obviously with credit cards but there are a couple of ways outside of that to get it.
1. Randomly issued
The first way that you can TSA Pre-Check for free is to have it randomly issued to you for free. TSA likes to introduce people to their Pre-Check program and so sometimes they will automatically add Pre-Check to your boarding pass after check-in. I've heard that this is more common for elderly folks but it can happen to just about anyone.
2. TSA Pre-Check military benefits
Members of the armed forces can take advantage of Pre-Check. They simply need to enter their DoD ID number from the back of their common access card into the "known traveler number" field of their flight reservations or when updating their Defense Travel System profile for official travel.
Eligible Department of Defense federal civilians may be able to bypass the application process as well by opting in.
3. Redeem miles or points for TSA Pre-Check
There are a number of frequent flyer programs that allow you to use your points on TSA Pre-Check (or Global Entry) so that you don't have to put down any cash. In many (if not all) cases, this type of redemption does not offer the best value for your miles/points so you may want to pass on it.
Here are some examples of how you could use points for TSA Pre-Check in the past. Note that prices are subject to change:
Club Carlson: 65,000 points for TSA Pre-Check
Delta Airlines: Platinum or Medallion members can get Global Entry
Hilton Honors: 30,000 Honors Points for TSA Pre-Check
IHG Rewards: Redeem 30,000 points for TSA Pre-Check
Marriott Rewards: Redeem 25,000 Marriott Rewards Points for TSA Pre-Check
Orbitz Rewards: Platinum members can choose a free TSA Pre-Check membership
Radisson Rewards: Redeem 65,000 points for TSA Pre-Check
Southwest Rapid Rewards: Redeem 9,000 Rapid Rewards points for TSA Pre-Check (not sure if this is still a thing)
United MileagePlus: Redeem 10,000 miles for TSA Pre-Check
4. Be 12 or under
If you're a kid (12 or under), you won't be required to have your own TSA Pre-Check membership and you can accompany your parent/guardian through the Pre-Check line.
Credits cards that offer TSA Pre-Check
Below are 24 credit cards that offer a free TSA Pre-Check membership. But all of these cards are not created equally. In fact, may of these cards can differ dramatically in the perks that they offer and come with annual fees that range from around $90 to over $500.
I'll show you the full list of credit cards that offer TSA Pre-Check below and then highlight a few of the best cards that come with Pre-Check. Note that the TSA Pre-Check credit is given for periods of four or five years with these cards so always check to see if you're getting the credit every four or five years.
BB&T Spectrum Travel Rewards card
Capital One Venture Rewards Credit Card
American Express Platinum Card
Chase Sapphire Reserve
Citi / AAdvantage Executive World EliteTM MasterCard®
Citi Prestige Card
Diners Club Carte Blanche Corporate Card
Expedia Rewards Voyager Card from Citi
HSBC Cash Rewards Mastercard credit card
IHG Rewards Club
Marriott Rewards
MasterCard Black Card
MasterCard Gold Card
Navy Federal's Visa Signature Flagship Rewards Card
Orbitz Rewards
PenFed Pathfinder Rewards American Express card
Provident World+ Travel
Radisson Reward
SunTrust Travel Rewards World Elite Mastercard Credit Card
United Explorer Card
United MileagePlus
US Bank Altitude Reserve Visa Infinite® Card
US Bank FlexPerks Gold American Express® Card
American Express Platinum Card
The American Express Platinum Card is one of the bets premium cards out there on the market. The card is absolutely loaded with benefits, which include things like a high welcome bonus, hotel elite status, 5X on airfare, a luxury hotel program, and savings on premium flights. It's also the best card for airport lounge access. Read more about all of the amazing Platinum Card benefits here. 
Chase Sapphire Reserve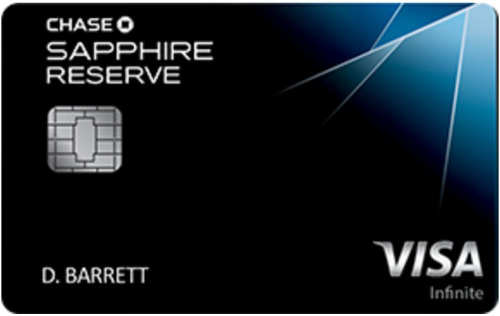 The Chase Sapphire Reserve is another great premium credit card and also comes with airport lounge access (albeit not as good as the Platinum Card). It's known for its great bonus categories of 3X on dining and travel and the $300 travel credit that helps to offset the $550 annual fee.
If you don't want to shell out so much for the annual fee, the Chase Sapphire Preferred is a great option (with only a $95 annual fee) but it does NOT come with Pre-Check currently. Now that the Chase Sapphire Preferred comes with a higher welcome bonus many people are applying for the Chase Sapphire Preferred first with the plan to upgrade to the Reserve at a later date.
Capital One Venture Card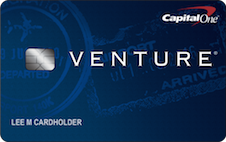 The Venture Card is not a premium card like the two cards above but it's more of a general use credit card that offers 2% back on every purchase. It has a much more manageable annual fee of $95 and now you can transfer your points out to some travel partners which increases the value of the card by a lot. 
United Explorer Card
The United Explorer Card is a perfect option for anybody who is interested in flying with United airlines. It often comes with a great welcome bonus that you can put to use and also has some of the best perks out of any co-branded airline credit card. These include perks like: free checked bags for two people (even on international flights), priority boarding, 25% back on United inflight purchases, and best of all: two free lounge passes to United Clubs every year.
TSA Pre-Check free for seniors?
TSA Pre-Check is not for free for seniors. As I mentioned earlier, you might lucky and get Pre-Check randomly issued to you for free, though. If you are 75 or older, you should be able to keep your light jacket and shoes on when going through security so you do have a form of Pre-Check in many cases.
Business class and first class flights
At many airports, you'll be able to take advantage of an expedited security lane if you're flying in a premium cabin, such as business class or first class. Sometimes you might even be able to make your way through the Pre-Check line in these instances but at the very least, you should be able to take advantage of shorter lines.
Tip: Use WalletFlo for all your credit card needs. It's free and will help you optimize your rewards and savings!
Why to NOT get Pre-Check: Global Entry
If you're not aware, Global Entry is an amazing program that allows you expedited entry back into the US. If you get Global Entry, then those long and winding lines through immigration and customs become a thing of the past (in most cases), because you'll be able to zip through a short line and get through Global Entry kiosks instead of waiting in the traditional lines open to the public.
I can state from personal experience that I've avoided dozens of hours of waiting in line due to Global Entry. And waiting in line (especially after long flights back into the country) is not very fun at all. A 25 minute wait after a 15 hour flight feels a lot worse than your typical 25 minute wait at the DMV or doctor's office.
The thing about Global Entry is that if you get it, you also get TSA Pre-Check. Most of the credit cards that offer statement credits for TSA Pre-Check also offer those credits for Global Entry which costs $100. So you get more value and more benefits if you use your credit card for Global Entry instead of Pre-Check.
The drawback to Global Entry is that it requires more effort to get through the application process. This is because they do a deeper dive into your background and require you to schedule an interview (which is harder to schedule because there are fewer enrollment locations).
While you can sometimes schedule your Pre-Check interview for the next day, sometimes you may have to wait weeks or even months to schedule your interview for Global Entry.
But if you can get through the background check and interview, Global Entry is worth the extra bit of legwork that it requires. It's also worth noting that there's a "free" version of Global Entry that you can get called Mobile Passport, which is an app that gets you expedited access through immigration.
Final word
There are many different ways to get Pre-Check for free. Credit cards are the easiest and most reliable way to get Pre-Check for free but you should consider Global Entry since it comes with Pre-Check benefits and a lot more perks to make your life as a traveler easier.
Daniel Gillaspia is the Founder of UponArriving.com and creator of the credit card app, WalletFlo. He is a former attorney turned full-time travel expert covering destinations along with TSA, airline, and hotel policies. Since 2014, his content has been featured in major publications such as National Geographic, Smithsonian Magazine, Forbes, CNBC, US News, and Business Insider. Find his full bio here.